SEC Rushes Ethereum Futures ETF Approvals Before Government Shutdown
Ethereum futures ETFs to launch next week amid SEC rush.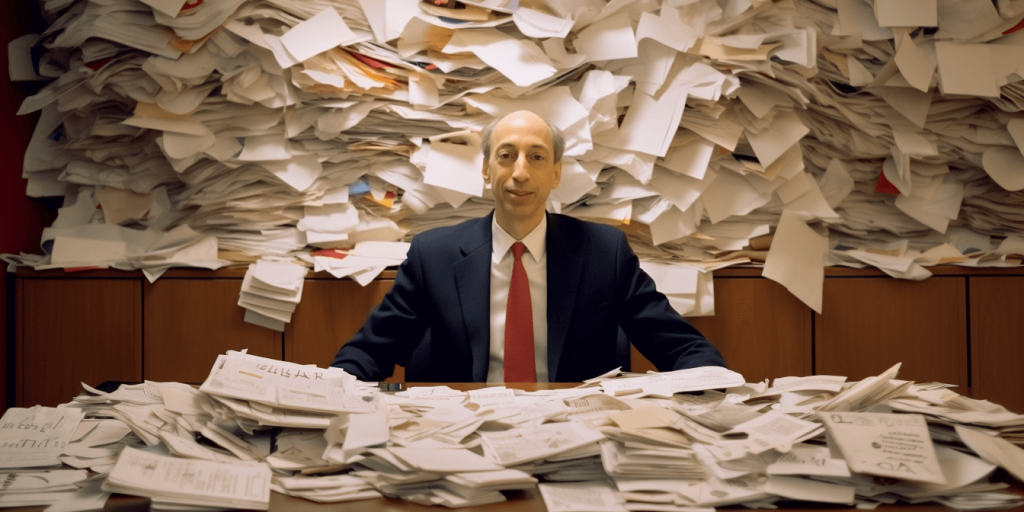 The Securities and Exchange Commission (SEC) is rushing to approve Ethereum products before the government shutdown on October 1st, according to Bloomberg ETF expert Eric Balchunas. Valkyrie, VanEck, ProShares, Bitwise, Hashdex, and Volatility Shares all expect to begin trading their Ether futures ETFs on Monday.
UPDATE: Hearing the SEC wants to accelerate the launch of Ether futures ETFs (bc they want it off their plate bf shutdown) so they've asked the filers to update their docs by Fri pm (no small task to jam into 48hrs, esp for indie issuers), so they can go eff Mon and trade Tue. https://t.co/gKyQFK12aM

— Eric Balchunas (@EricBalchunas) September 28, 2023
Today, Valkyrie's chief investment officer Steven McClurg told Reuters that the investment manager obtained SEC approval to convert its existing Bitcoin futures fund into an ETF investing in both Bitcoin and Ethereum futures. The renamed Valkyrie Bitcoin and Ether Strategy ETF (BTF) will start trading on the NYSE on October 2.
McClurg said that rival asset managers VanEck and ProShares have also received approval from the SEC to list their Ether futures ETFs.
VanEck filed for the VanEck Ethereum Strategy ETF (EFUT), which will be the first active ETH futures ETF with the lowest expense ratio of 0.6%.
Rivals ProShares and Bitwise have also announced filings for three and two Ethereum ETFs respectively, pending SEC approval.
Bitwise just filed Form 8-As for two new Ether futures ETFs that intend to begin trading on Monday, October 2. Read the full press release here: https://t.co/73FvSKgfwu

— Bitwise (@BitwiseInvest) September 29, 2023
Additionally, Hashdex and Volatility Shares ETFs linked to Ethereum futures are also slated to begin trading on Monday, according to Bloomberg analyst James Seyffart. Hashdex partnered with Kelly ETFs on an Ether ETF called EX, while Volatility Shares' ETHU will charge the highest fee at 1.1%.