SEC's Gary Gensler Says DeFi Apps Can Be Regulated
The SEC chairman said DeFi is organized enough for regulatory compliance.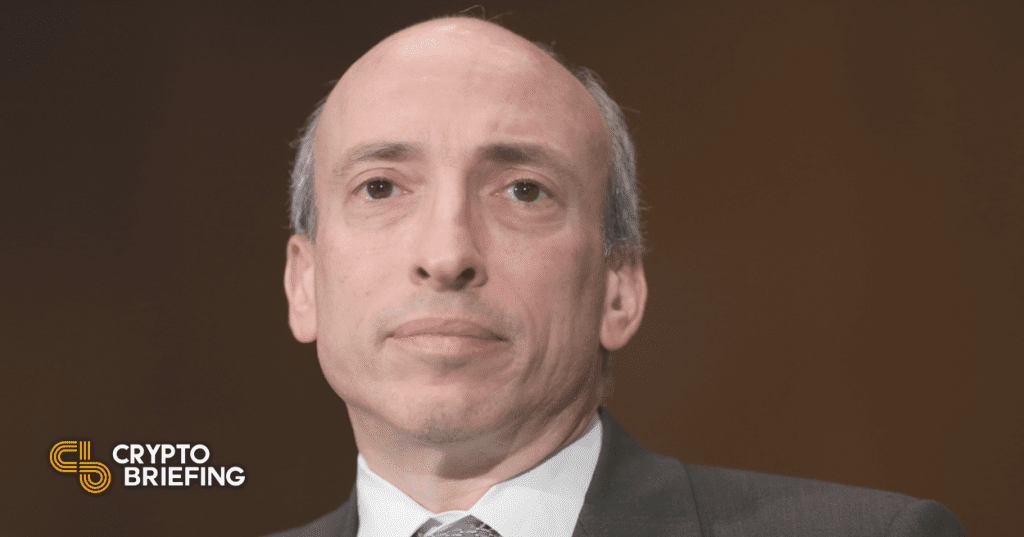 Key Takeaways
Gary Gensler says that the U.S. Securities and Exchange Commission could begin to regulate DeFi platforms.
Though DeFi platforms have little control over user funds, they often have an organized and transparent set of developers.
The U.S. SEC has already targeted at least two decentralized projects; one this month and one in 2018.
SEC chairman Gary Gensler has stated that the regulator could begin to regulate decentralized finance (DeFi) platforms.
Gensler Says DeFi Developers Can Be Identified
Historically, the U.S. Securities and Exchange Commission has targeted centrally-operated crypto companies that have run ICOs, investment funds, exchanges, or otherwise sold cryptocurrency.
DeFi platforms by contrast are decentralized. They typically only handle cryptocurrency transactions, not cash transactions, and they do not hold crypto on behalf of their users.
Nevertheless, Gensler says that those DeFi platforms are sufficiently organized that they could be targeted by the SEC.
Gensler said that there is "still a core group of folks" involved in writing software and governing each platform. "There's some incentive structure for those promoters and sponsors in the middle of this," he explained to the Wall Street Journal.
In fact, the SEC is already taking action against DeFi. On Aug. 7, the SEC filed charges against Blockchain Credit Partners over unregistered token sales and misleading investors about profits. However, the company arguably did not offer true DeFi services.
Additionally, in 2018, the SEC targeted the operator of Etherdelta, a popular decentralized exchange. The operator, Zachary Colburn, was charged with operating an unregistered exchange.
Can the SEC Kill DeFi?
DeFi has long been seen as a way to evade regulation by handling cryptocurrency instead of cash. If DeFi developers remain fully anonymous, they are likely to evade regulations entirely.
However, some of the largest DeFi platforms—including Aave, Uniswap, and Compound—are developed by incorporated companies with fully transparent teams. Those factors could make the top DeFi companies easy targets for Gensler and the SEC.
On the other hand, if a popular DeFi company was penalized or shut down by the SEC, it could be forked by the community, allowing the project to continue operating under a different set of developers.
Disclaimer: At the time of writing this author held less than $75 of Bitcoin, Ethereum, and altcoins.