Sharding Coin Zilliqa Market Cap Exceeds $1bn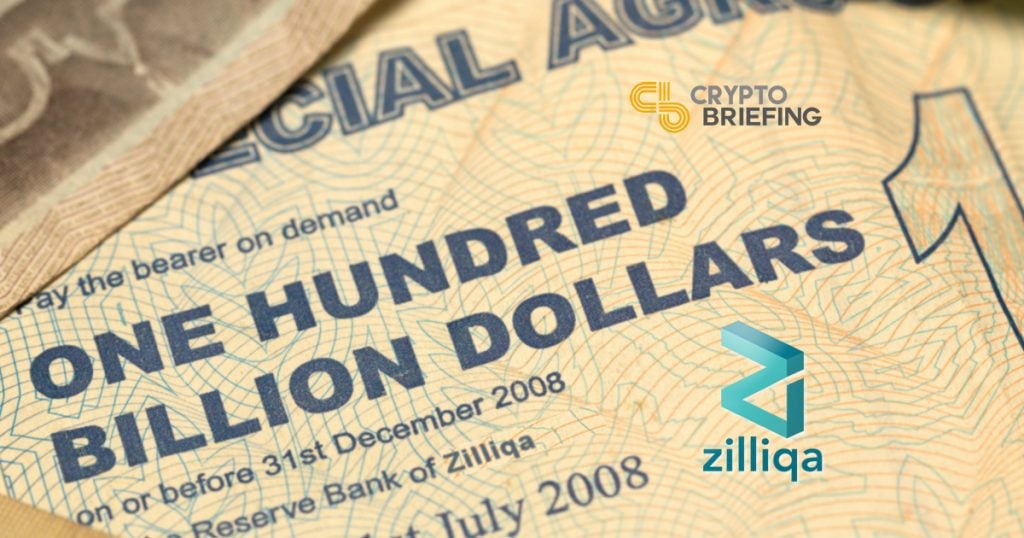 Zilliqa (ZIL), the 30th biggest cryptocurrency by market cap, exceeded the $1bn mark early on Saturday morning.
According to data collected by CoinMarketCap, Zilliqa pushed past the billion-dollar-boundary at around 02:00 GMT as the coin's total value jumped from $993m to $1bn. This took the price of an individual Zil from $0.13 to $0.14.
Zilliqa had briefly joined the billionaires' club on Friday afternoon for an hour before the coin's value went south as investors began offloading it onto exchanges. The market cap had fallen to a low of $930m at around 18:00 GMT, meaning that Zilliqa regained nearly a $100m in value in the space of eight hours.
Designed to address the issue of scalability with cryptocurrency, Zilliqua had been one of the market's strongest performers since the beginning of April. At the end of March, ZIL had been worth $0.05, giving the coin a market cap of little more than $300m.
At the start of May, Zilliqa's market cap had been at around $700m, highlighting that in under a week the coin had seen a $300m surge in its value: in little over a month, Zilliqa has experienced a 233% increase in value.
---
Sharding is becoming Crypto's Darling
Based in Singapore, Zilliqa implements sharding technology that divides a network's nodes into smaller consensus groups. This means that payments do not need full consensus and by effectively splitting the workload, sharding improves a network's ability to scale.
Scalability is one of the main bugbears for companies involved in the cryptocurrency and blockchain sector: as an onchain solution, sharding has proved to be a very attractive solution.
The Ethereum Foundation are busy integrating sharding technology into the ETH network. On Monday, Vitalik Buterin released a partial proof-of-concept for the sharding technology proposed for the network.
Sharding is coming.https://t.co/Aqo9MBiCj0 pic.twitter.com/FXEQeiKGDr

— vitalik.eth (@VitalikButerin) April 30, 2018
Even though the coin only started trading at the beginning of February this year, Zilliqa has high hopes for global integration.
Announced earlier this week, Zilliqa is one of the founding partners – along with Deloitte and FWD – in the creation of a collaborative insurance group, called Immediate, that will be based off the blockchain.
Back in April, Zilliqa's development team claimed that during internal stress tests the network was able to reach 2,000 transactions per second. As Crypto Briefing highlighted at the time, Visa, which is currently the biggest payment processor in the world, can process 8,000 transactions per second.
As of 13:00 GMT, the price of Zilliqa is around $0.14. With a circulating supply of 7.2bn, this gives the coin a market cap of $1.013bn.