Radical Proof of Ownership Protocol Ignites Crypto World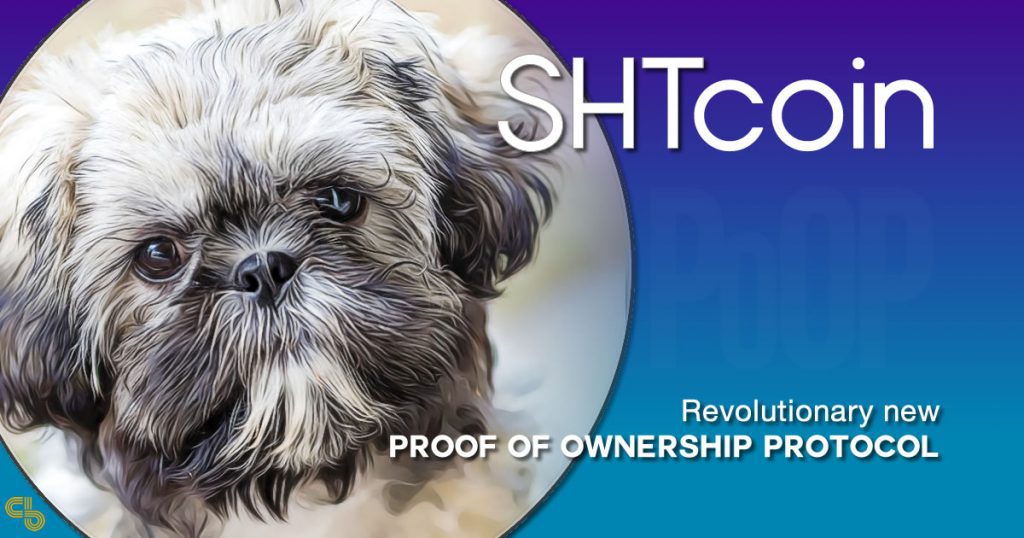 Traditional blockchain consensus protocols have their critics – Proof of Work, which drives Bitcoin for example, is noted for its intense energy requirement as it mines blocks. Proof of Stake holds the potential for "double-spending", or failing to achieve consensus at all, at least according to some authorities. Even Proof of Burn hybrids, despite solving many of the issues associated with other proofs, pay dearly in the actual cost of transaction.
But a research team at Pekingese University led by Dr. Bei Lun Ning now claims to have created a completely new consensus mechanism based on a physical proof in the real world. Their new technique, Proof of Ownership Protocol, literally requires that a physical object be under the control of the owner of the digital asset – and they are proving the utility of the protocol through an extreme example.
"People want to hold things. They want to see them and feel them and smell them. This is a barrier to adoption that is the last hurdle to the digital asset economy," said Ning in an interview with Crypto Briefing.
Ning's team suggests that the 'Real Asset' (RA) is issued at the same time as a tokenized digital asset (TDA), and that in order to retain control of the TDA, the owner of the RA must periodically 'check in' with a proprietary blockchain platform via an IoT-enabled wireless RF device or chip.
The chain records the continuing existence of the RA through a trusted oracle and, upon confirmation, updates the token holder's TDA with the new information. All of this takes place in real time without owner intervention.
Transferring or exchanging assets can continue to occur on exchanges, but a physical transfer of goods through an escrow service must now also be included; Ning's team suggests that this also massively reduces the opportunity for fraud.
But it is the use case that Ning's team has picked to illustrate their Proof of Ownership Protocol that will perhaps raise most eyebrows.
Shih Tzu Coin (SHT Coin) – World's First Proof of Ownership Protocol ICO
Ning himself owns a Shih Tzu, and as a self-described dog-lover he explains on the team's website that there are over one million homeless Shih Tzus in mainland China, according to their estimates.
"Many of these dogs are killed by motorcycles, or shaved incessantly in puppy mills to create popular platinum-blonde wigs for certain high-class ladies," said Ning.
He explains how he intends to issue a new Shih Tzu coin (SHT) which will employ his Proof of Ownership mechanism to incentivize coin holders to keep their real world asset – a puppy – both safe and well.
"While you own your Shih Tzu coin, you will be rewarded with guaranteed continuing appreciation of your digital assets, while also being rewarded with the physical enjoyment of a loving canine companion," explains Ning. "These RF-enabled puppies will confirm your ownership, and their health, using special nanobots to sample blood aeration – this will show that the puppy is exercised and happy, which is necessary for the rewards of SHT coin to be distributed."
Ning's team intends for SHT to be a stablecoin tied to the value of DOGE, and Ning claims that the first trading pair (DOGE-SHT) will go live on a yet-to-be-announced major exchange within 24 hours of the ICO.
Guaranteed Rewards For Dog HODLers
Early adopters of the SHT coin will be rewarded for the length of time they are able to keep the pet alive – Ning claims that for each year the Shih Tzu lives, the owner of the coin will be rewarded with a coin multiplier.
"If you keep it alive for two years, you get two times your initial investment. But if you keep it alive for seven years, there is a double happy bonus – equivalent to 14x your initial SHT coin investment. That is the power of Proof of Ownership."
Ning's team intends to raise $10M to continue working on their revolutionary protocol, and will issue 101,780 Shih Tzu Coin in their initial funding event, at $100.00 per coin. Why the extra?
"Our calculations show that we can expect an attrition rate of 1.78% when we ship the puppies directly via United Airlines, so we have built in extra coins to cover the requirement to reimburse those SHT coin holders who are unfortunate enough to receive a non-functional puppy. Sadly, sometimes SHT happens."
More information on SHT Coin can be found at their website: