Sichuan Energy Authorities to Discuss Bitcoin Mining Ban
Another Chinese province will hold a meeting to discuss banning Bitcoin mining.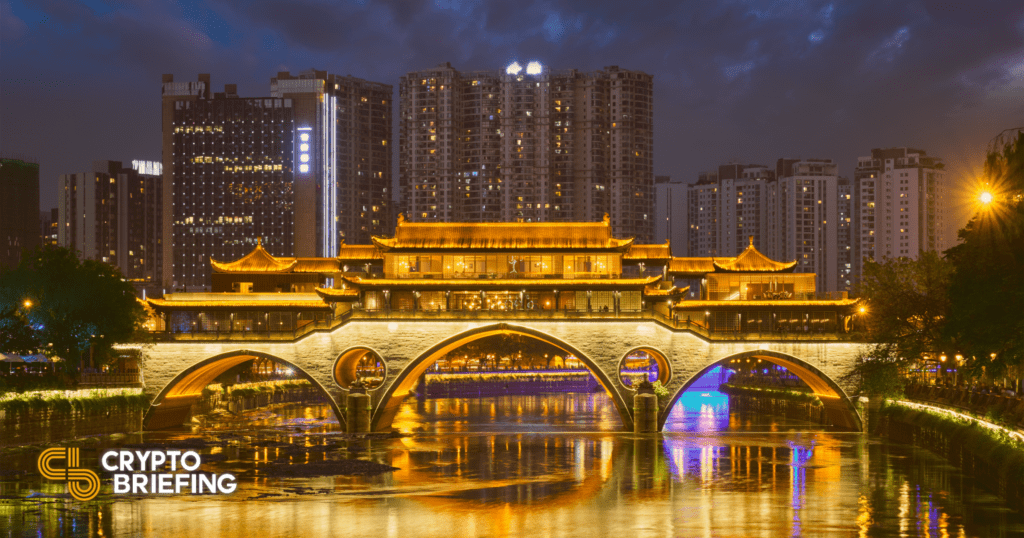 Key Takeaways
Sichuan's energy sector regulator has called a meeting to analyze the impact of banning Bitcoin mining.
The decision is difficult as miners help electricity providers earn revenue from the energy produced during peak season.
Inner Mongolia is already moving to ban Bitcoin mining.
The authoritative body for Sichuan's energy sector is meeting on Jun. 2 to discuss the impact of shutting down Bitcoin mining operations in the region.
Sichuan Discusses Mining Ban
Sichuan's state agency for energy regulation, which operates under China's National Energy Administration, has invited key energy sector stakeholders for a formal meeting on Jun. 2, in Chengdu. The main agenda of the meeting will be to discuss the impact of halting Bitcoin mining.
The transcript of the invitation, dated May 25, surfaced on social media this morning.
The invitees include State Grid's Sichuan office, the Sichuan Energy Industry Investment Group, and the Energy Trading Center.
News of China's regulatory crackdown on cryptocurrencies sent shockwaves through the market last week, helping Bitcoin, Ethereum and other assets to plummet 30% in a day. It's not clear what impact such meetings could have on Bitcoin or any other cryptocurrencies. According to Red Li, a Chinese entrepreneur in the mining space, they are not "unusual" and probably not urgent.
There are mixed interpretations on the meeting scheduled on 2 June. Some believe that mining farm might still survive but shortage of power is also a fact. pic.twitter.com/qrJOQH3i7e

— Red Li (@redtheminer) May 27, 2021
Still, given their top agenda is the analysis of the impact of shutting down virtual cryptocurrency mining, it raises some concerns around further restrictions on mining.
Moreover, news of new impositions around mining has surfaced on a regular basis recently. The latest wave of reports began after the State Council, led by China's Vice Premier, announced its plans to curb the illicit trading behavior and energy utilization for Bitcoin mining.
On the other hand, the discussion before banning is important because it could impact the profitability of the energy producers.
During the rainy season from April to September, hydroelectric power is abundant in the region, especially the Southern Chinese province of Sichuan. Bitcoin mining helps the producers earn from the electricity produced during peak times that would otherwise be wasted.
Other regions such as Inner Mongolia, which is coal-dominated, are moving to implement a blanket ban on mining. Therefore, the producers in Sichuan will have to consider the loss from an outright ban on mining to meet the country's demand.
Li told Crypto Briefing that the mining hashrate in the first week of June could be a strong indicator of what will happen next in the market. While the meeting could be a non-event, investors shouldn't rule out the chance of further capitulation.