"So Amazing I Don't Know Where to Begin": Hayes Mocks 3AC Interview
Three Arrows Capital co-founders Su Zhu and Kyle Davies broke their silence following their firm's bankruptcy in an interview with Bloomberg today. Arthur Hayes has since weighed in to take shots at the pair.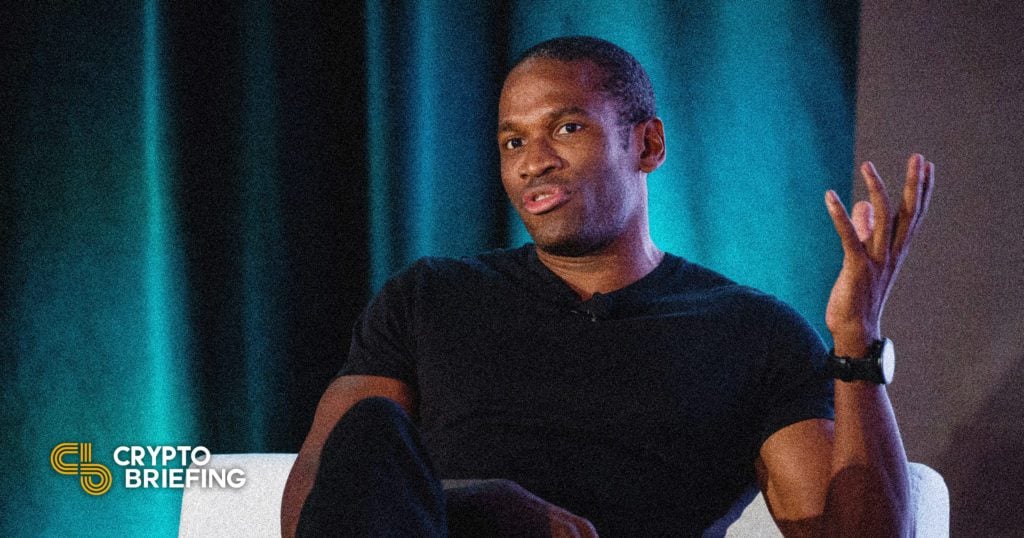 Key Takeaways
Three Arrows Capital co-founders Su Zhu and Kyle Davies spoke out for the first time since their firm went bankrupt in an interview with Bloomberg today.
BitMEX co-founder Arthur Hayes took to Twitter to poke fun at the pair over the interview.
Like 3AC, Hayes has become known for his bullish market takes, recently predicting a $1 million Bitcoin in the next five years.
"Didn't read the whitepaper tisk tisk tisk," Hayes said of 3AC's losses on Terra's LUNA token.
Arthur Hayes Slams 3AC
One of crypto's most beloved pranksters has fired arrows in Three Arrows Capital's direction.
Arthur Hayes has weighed in on the 3AC saga after the bankrupt hedge fund's co-founders Su Zhu and Kyle Davies broke their silence in a Bloomberg interview today.
"This article is so amazing I don't even know where to begin," the BitMEX co-founder said on Twitter Friday with an accompanying link to the Bloomberg piece. He then highlighted several excerpts of the feature that appear to ridicule Zhu and Davies. "Common y'all. Su ain't flashy, he rides his bike to work and to the marina where his superyacht is moored," he wrote alongside a screenshot of Zhu denial that he leads an extravagant lifestyle. "ONLY 2 homes, brah you straight slumming it in the Kampong aka Tanglin."
Highlighting a quote in which Zhu said that 3AC "failed to realize that Luna was capable of falling to effective zero in a matter of days," Hayes took shots at the firm's poor due diligence practices. "Didn't read the whitepaper tisk tisk tisk," he wrote. In response to Zhu's claim that the 3AC crisis recalled the collapse of the traditional finance hedge fund Long-Term Capital Management, Hayes once again criticized Zhu and Davies over their responses to Bloomberg. "While this might be the #crypto version of LTCM, the founders of said hedge fund never gave an interview quite like this," he said. Hayes rounded out his onslaught by paraphrasing an alleged quote that's been attributed to Zhu in the fallout from the 3AC collapse: "When you owe the lender 1 $BTC it's your problem, when you owe the lender 10,000 $BTC it's their problem."
While 3AC has landed in hot water and faced allegations that it evaded liquidators in recent weeks, Hayes himself doesn't have the cleanest record in the space. In May, he was sentenced to two years probation and six months house arrest over BitMEX's failure to prevent money laundering. Like 3AC, Hayes has also become something of a cult figure in the crypto scene over the years, partly thanks to his bold price predictions for assets like Bitcoin and Ethereum. He memorably said that Bitcoin could hit $1 million in three to five years in an April Medium post and doubled down on his target earlier this month, arguing that central bankers would introduce yield curve control measures and cause a so-called "Doom Loop" in which fiat currencies collapse and crypto thrives.
Disclosure: At the time of writing, the author of this piece owned ETH and several other cryptocurrencies.