Solana Integrates Chainlink to Offer Crypto Price Feeds
Developers will be able to make use of decentralized price feeds on Solana.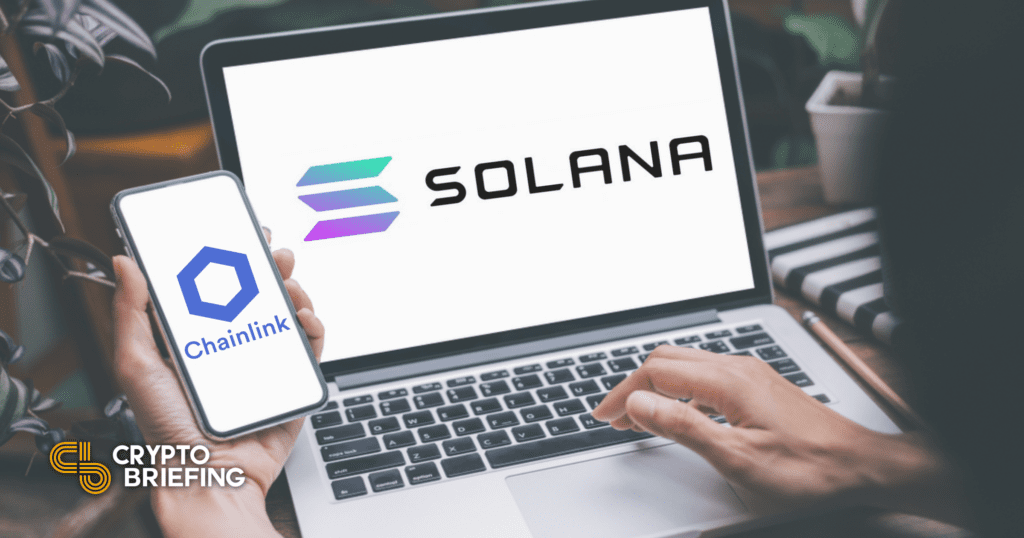 Solana announced today that it has integrated Chainlink with its platform, allowing developers to utilize decentralized price feeds.
Solana Devnet Adds Chainlink
Chainlink is an oracle service that provides price feeds for more than 75 asset pairs, including BTC/USD and ETH/USD.
Solana says that these feeds can be used in most DeFi apps, noting that developers can save time and money by eliminating the need to build similar services from scratch. "Instead, developers can focus solely on their core business logic and bringing next-generation applications," the project explained.
Solana reports "sub-second updates" for the price feeds, a vital feature given cryptocurrency's rapid price fluctuations.
According to Solana, Chainlink's price oracles have only been integrated with the Solana devnet so far. It plans to integrate the oracles with the mainnet before the end of 2021, less than two years after the effort was first announced.
Both Projects Are Highly Notable
The addition represents a collaboration between two of the most notable crypto projects under development today.
Solana (SOL) is currently the tenth largest cryptocurrency, with a market cap of $20 billion. The project gained popularity by developing a high-speed Ethereum competitor at a time when Ethereum began to experience transaction congestion.
Chainlink (LINK), meanwhile, is the 16th largest cryptocurrency, with a market cap of $11 billion. It has formed partnerships and sponsorships with more than 200 projects in the crypto industry, including big names like Ampleforth and Paxos.
Disclaimer: At the time of writing this author held less than $75 of Bitcoin, Ethereum, and altcoins.