Solana NFT Project Accused of Rug Pull After Lil Uzi Deletes Tweets
The rapper supposedly backed the Eternal Beings NFT project.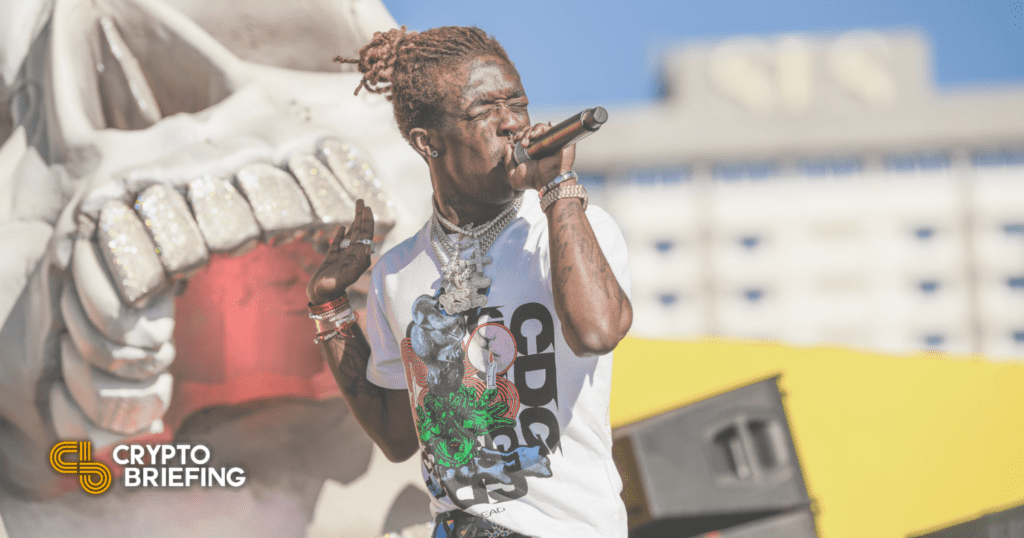 Eternal Beings, an NFT project affiliated with rap star Lil Uzi Vert, has been accused of "pulling the rug" on buyers. Uzi deleted all tweets mentioning the project after the NFTs sold out.
Eternal Beings Accused of Rug Pull
Yet another celebrity-backed crypto project has run into trouble.
Eternal Beings, a collection of 11,111 generative alien avatars with a fashion sense similar to hit rapper Lil Uzi Vert, launched on Solana Tuesday. However, after the NFTs sold out, Lil Uzi, who had previously promoted the project to his 8.5 million Twitter followers, deleted his posts, distancing himself from the project.
Following Lil Uzi's exit, the floor price for Eternal Beings dropped sharply and is currently well below the 2.5 SOL mint price.
Despite moderators in the project's Discord assuring members that Lil Uzi is still "100% part of the project," others have suggested that his tweets were nothing more than a quick paid promotion.
Since Lil Uzi has distanced himself from Eternal Beings, holders are also wondering if the project will still deliver on its roadmap promise of an exclusive live performance with backstage access.
In addition to causing panic in the 43,000 member Eternal Beings Discord server, onlookers have questioned whether his tweets could implicate him in U.S. securities laws. In one deleted tweet, he commented that the floor price of Eternal Beings would "easily" reach 6 SOL.

Depending on how involved Lil Uzi is with the project, such a comment could be interpreted as a price guarantee, making the NFTs securities in the eyes of the SEC.
As NFTs have entered into the mainstream, many celebrities have started using them as a new way of engaging with their fans. Earlier this month, rap superstar Doja Cat launched her first collection of NFTs through OneOf, a dedicated platform for musicians to engage with fans on Tezos.
Disclaimer: At the time of writing this feature, the author owned BTC, ETH, and several other cryptocurrencies.