Solana's Solrise Finance Closes $3.4M Funding Round
Solrise Finance offers decentralized asset management services by leveraging Solana's high speed and low transaction costs.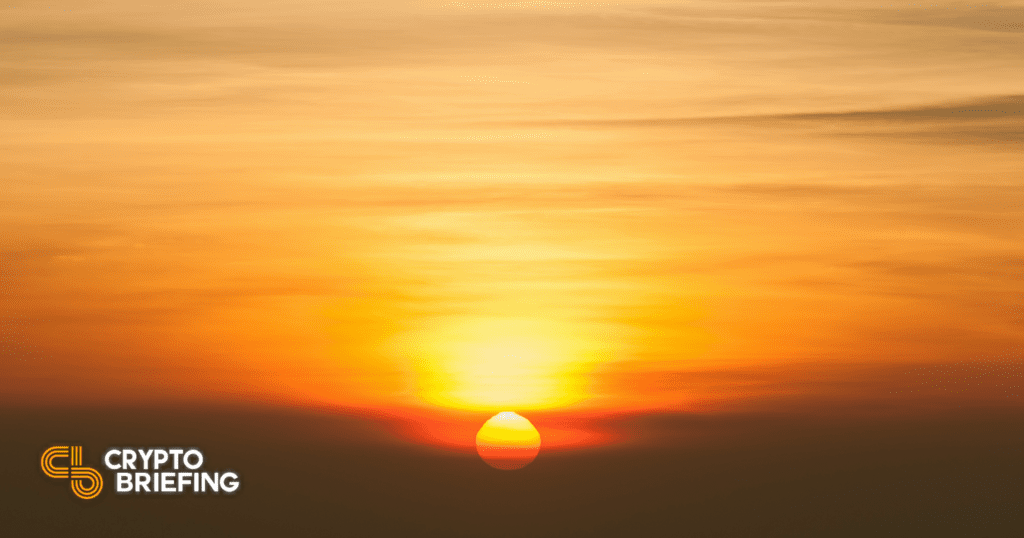 Key Takeaways
Solana protocol Solrise Finance has closed a $3.4 million funding round that saw participation from Alameda Research, CMS Holdings, Delphi Digital, and more.
Solrise Finance allows anyone to create an investment fund and manage investors' assets in a non-custodial manner.
The team says it will use the capital to make their platform more accessible to fund managers and investors on Solana.
Solrise Finance has raised $3.4 million to grow its decentralized asset management protocol on Solana.
Solrise Finance to Expand Investment Platform
Solrise Finance (Solrise), a Solana-based asset management protocol, has secured $3.4 million in a funding round.
Some of DeFi's top venture capital funds participated in the round, including Alameda Research, CMS Holdings, Delphi Digital, Jump Capital, ParaFi Capital, DeFi Alliance, Reciprocal Ventures, and Skyvision Capital.
The project was developed by the same team that created SolFlare and Solana Beach, a popular crypto wallet and block explorer.
With the latest funding, Solrise has joined a growing list of DeFi projects building on Solana, a fast-rising Ethereum competitor.
Speaking of the investment, ParaFi Capital General Partner Santiago R Santos said:
"The Solrise team are exceptional builders who also created Solfare and Solana Beach. We're excited to make this our first (and definitely not our last) DeFi investment in Solana. We're encouraged by the new possibilities in Solana for DeFi applications and see Solrise as the primary access point for investors and capital in the ecosystem."
The Solrise team said it would use the fresh capital to make its platform more accessible to decentralized fund managers and investors on the Solana blockchain.
By leveraging Solana's high transactional throughput and negligible transaction fees, the platform is hoping to overcome the drawbacks of centralized finance services.
Solrise combines DeFi with a CeFi-style investment platform that is accessible to everyone regardless of their capital size. It allows anyone to create an investment fund and manage assets in a non-custodial manner.
Funds managers can also allocate and automate investment pools across different assets including cryptocurrencies, stablecoins, and synthetics. Meanwhile, investors can allocate their funds, and track asset performance and earnings.
The platform runs entirely on Solana's smart contract technology, which means fund managers never have direct access to investor funds. Investors always retain custody of their assets and can enter and exit funds without consulting the fund manager.
Benefiting from Solana's high performance, Solrise users may enjoy an advantage over other Ethereum-based investment protocols. At the same time, the viability and long-term success of an investment protocol on Solana are currently unproven given that the majority of DeFi's users and liquidity center on Ethereum today.