Soros Fund Invests in Crypto, Citing "Real Fear" Around Fiat Supply
Soros Fund is investing in crypto, with CIO Dawn Fitzpatrick stating that gold is losing buyers to Bitcoin amid fiat inflation.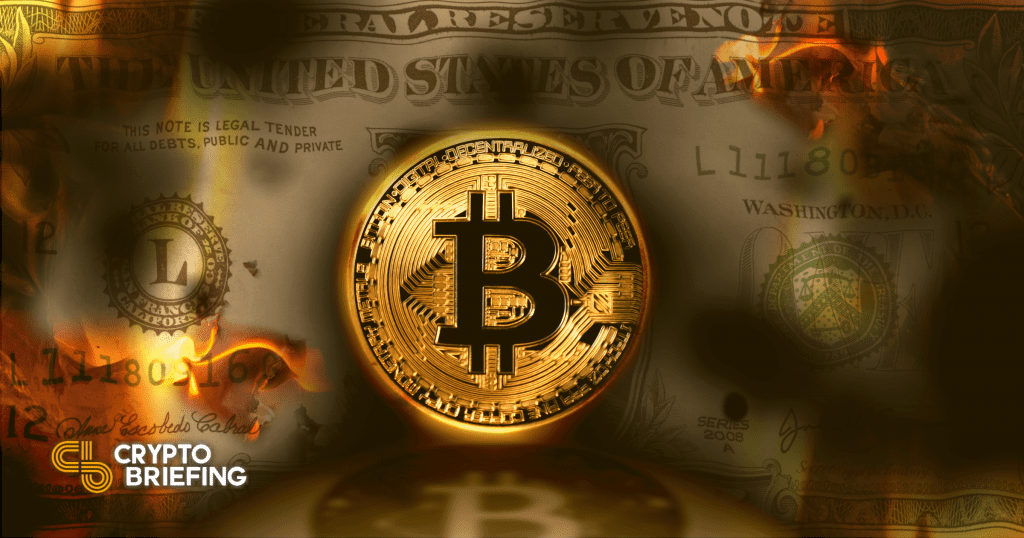 Key Takeaways
Dawn Fitzpatrick stated that Bitcoin could have remained a fringe asset but for the 25% increase in 12 months to fiat money supply.
Gold may be losing buyers to Bitcoin, according to Fitzpatrick.
The Soros Fund is investing in the crypto ecosystem, although Fitzpatrick would not comment on whether she personally owns Bitcoin.
Soros Fund Management CIO Dawn Fitzpatrick commented on cryptocurrency on Thursday, stating the fund had been making investments throughout the space.
Fiat Crisis Boosted Bitcoin, Says Soros CIO
Chief investment officer Dawn Fitzpatrick oversees $27 billion for Soros Fund Management. The Soros fund has historically boasted returns of 20% per year, but recently deployed capital into more volatile markets, increasing gains to 30%.
In 2019, the fund oversaw the investment of $305 million into SolarCity, prompting SolarCity chairman Elon Musk to buy the company and merge it with Tesla.
On Thursday, Fitzpatrick revealed in a Bloomberg interview that the fund has invested in crypto exchanges, asset managers, and custodians among other aspects of the ecosystem.
"We're at a really important moment in time," said Fitzpatrick. "Something like Bitcoin might have stayed a fringe asset but for the fact that in the last 12 months, we've increased the fiat money supply by 25%. So there is a real fear of debasing of fiat currencies."
Fitzpatrick went on to state that Bitcoin is, in her view, a commodity rather than a currency, commenting on the interesting nature of the BTC halving mechanism.
Bitcoin is Taking Buyers From Gold
Fitzpatrick commented on the sluggish gold market of late, stating Bitcoin may be behind the low volume in gold.
"When you look at gold price action, in the context of a fairly robust inflation narrative of late, it's struggled getting traction of late and I think that's because Bitcoin is taking some of its buyer base away."
When asked if she owned Bitcoin, Fitzpatrick simply laughed, saying "I'm not going to answer that."
She added that central bank digital currencies (CBDCs) are almost here, stating that there are strategic geopolitical reasons behind China's effort to become a first mover.
Fitzpatrick views China's CBDC as a real threat to Bitcoin, but said that the threat is temporary and unlikely to permanently destabilize Bitcoin.
The head of China's digital currency project commented earlier this week on the CBDC, stating that anonymity will not be feasible.