SpaceX Launches Flight to ISS with Ethereum Node
The Ethereum node will be running in the International Space Station, marking the second blockchain's next step towards decentralization and immutability.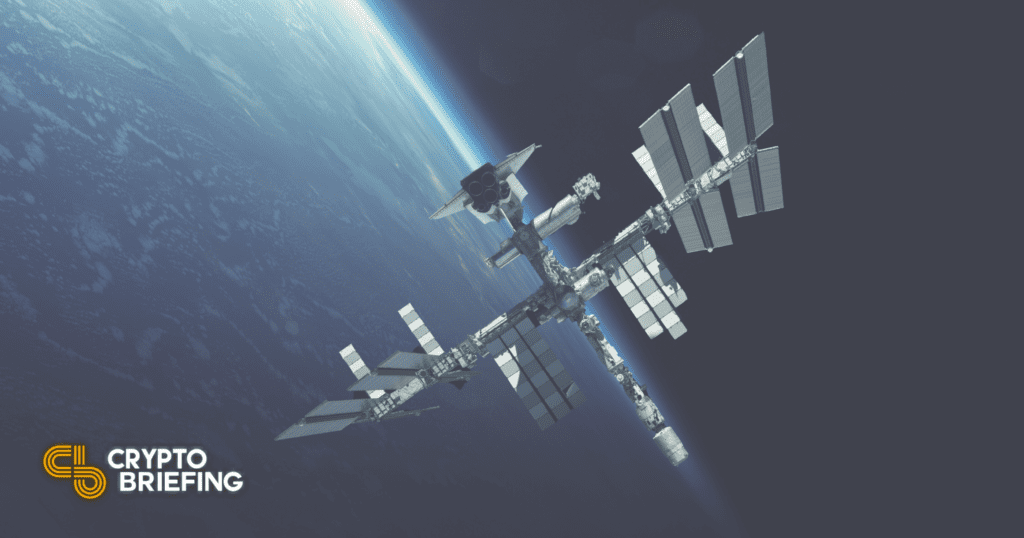 Key Takeaways
A SpaceX rocket is carrying an Ethereum node to the International Space Station for SpaceChain.
SpaceChain offers blockchain custody services and claims this project is a sign of decentralization and censorship resistance of blockchain technology.
Institutional clients will get access to the node to better their security and protect their digital assets.
While Elon Musk's recent tweets have sent the crypto market into a downturn, his company SpaceX has collaborated with SpaceChain to send an Ethereum node to the International Space Station.
Ethereum Node Heads to Space
SpaceX is carrying an Ethereum node to the International Space Station.
The mission is happening as part of a partnership with SpaceChain, a platform that focuses on integrating blockchain technology in space. In a Friday blog post, SpaceChain confirmed that an Ethereum node had begun its flight on a SpaceX Falcon 9 rocket. Zee Zhang, SpaceChain's co-founder and CEO, said of the update:
"We are thrilled in bringing the Ethereum platform to space and validating why a decentralized satellite infrastructure created with space technologies is vital to realizing the full potential of blockchain applications."
Once the node is connected to the International Space Station, an Australian digital asset management fund called Nexus will be given direct access. The fintech firm offers blockchain and Internet of Things solutions for web-native clients.
Ethereum's node in space is another mark of the network's immutability. Blockchain nodes are used to verify transactions. As they become more dispersed, the network becomes significantly harder to hack. Nexus, as well as other future clients of SpaceChain, can use these nodes to ensure greater security for their digital assets. SpaceChain offers custody solutions, so this space node can add as a secure backup.
"With Ethereum's smart contract platform running in outer space, it enables us to fortify blockchain applications and transactions with enhanced security and immutability," Zhang added. Running Ethereum in space is a particularly strong sign of the increasing decentralization of blockchain technology, which is pivotal for its mission of providing an immutable, censorship-resistant network.
In addition to the Ethereum node, the shipment also includes a group of baby bobtail squid for scientific research purposes.
While some have speculated that SpaceX facilitating an Ethereum node's launch into space could be a sign that Musk is turning his attention to the second-ranked blockchain, his recent Twitter activity has been more focused on Bitcoin and Dogecoin in recent months. Musk posted a tweet alluding to a break-up with Bitcoin last night, sending the original crypto into freefall. Ethereum also tumbled; ETH is down 5.2% today.
Disclaimer: The author held ETH and several other cryptocurrencies at the time of writing.