Stablecoin Giant Circle Plans to Become Federal Bank
Circle's proposed move would see it come under broader regulatory oversight.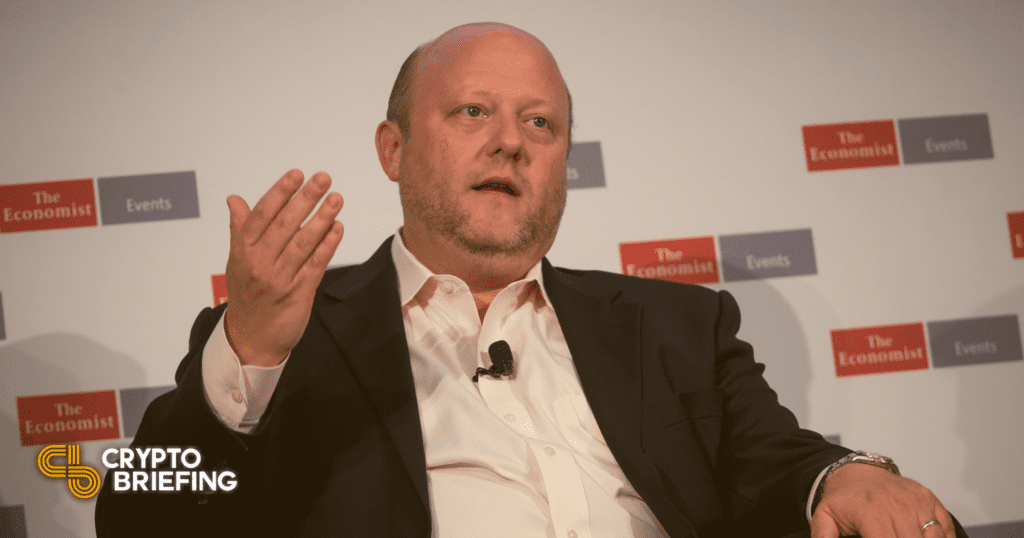 Key Takeaways
Stablecoin issuer Circle has detailed its plans to become a National Digital Currency Bank operating under federal oversight.
Circle's USDC has seen explosive growth in 2021, with a current market cap of $27.5 billion.
The move would see Circle comply with federal banking rules, which are much stricter than state banking regulation.
In Circle's latest company update, CEO Jeremy Allaire detailed the stablecoin giant's plan to become a National Digital Currency Bank under federal oversight.
Circle Aims for Federal Bank Status
The company behind the second most popular stablecoin, USDC, has outlined its plans for growth in the next few months. In a Monday blog post, CEO Jeremy Allaire revealed that the issuer hopes to become a federal bank.
In three years, USDC has reached a market cap of $27.5 billion. While Tether, the issuer behind USDT, has run into its fair share of legal challenges, Circle's USDC has a reputation for being proactive with regulators.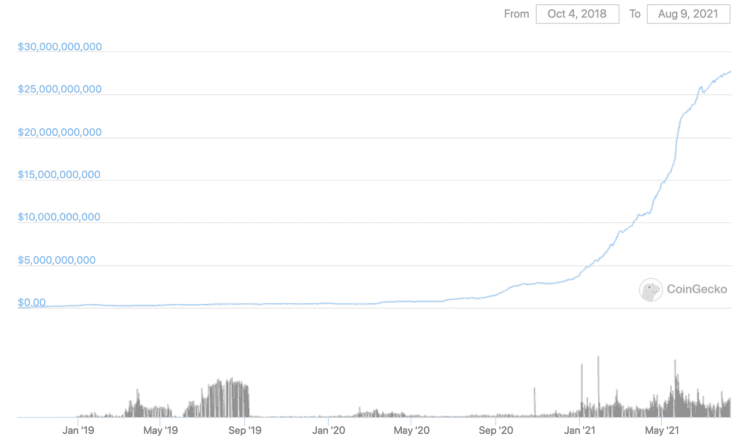 To become a federal bank, the most notable change in Circle's strategy would see it level up in terms of oversight. At the moment, Circle works under state banking regulations. The proposed changes would see Circle become a bank under the supervision of the Federal Reserve and other relevant U.S. authorities.
State banking regulations are less stringent than the federal regulations that would come with Circle's announced move. Federal oversight will inevitably see the company under more scrutiny, but Allaire is not worried. He wrote:
"Since inception, USDC reserves have been bound by the permissible investment rules under state money transmission regulations, which is how we are regulated today. These rules, and Centre's standards, are designed to protect consumers and ensure 1:1 dollar liquidity. To give the market additional reassurance beyond the fact of our regulatory supervision, we have consistently and voluntarily published monthly independent third-party attestations as to the sufficiency of the USDC reserves."
The company's CEO remarked that Circle has always held itself to the highest regulatory standard, exceeding the Basel III regulatory requirements. Maintaining high standards with regulators will certainly make the transition smoother for Circle, and Allaire added that the firm would continue to work in close collaboration with regulators. "We will proactively work with our national regulatory counterparts on the ultimate commercial adoption of new dollar digital currency standards," he wrote.
Last month, Circle announced its plans to go public in a SPAC deal. The merger valued the firm at $4.5 billion.
Disclaimer: The author held ETH, and several other cryptocurrencies at the time of writing.