Stellar Invests in DeFi Stock Exchange DSTOQ
Investment marks the first payout from Stellar's enterprise fund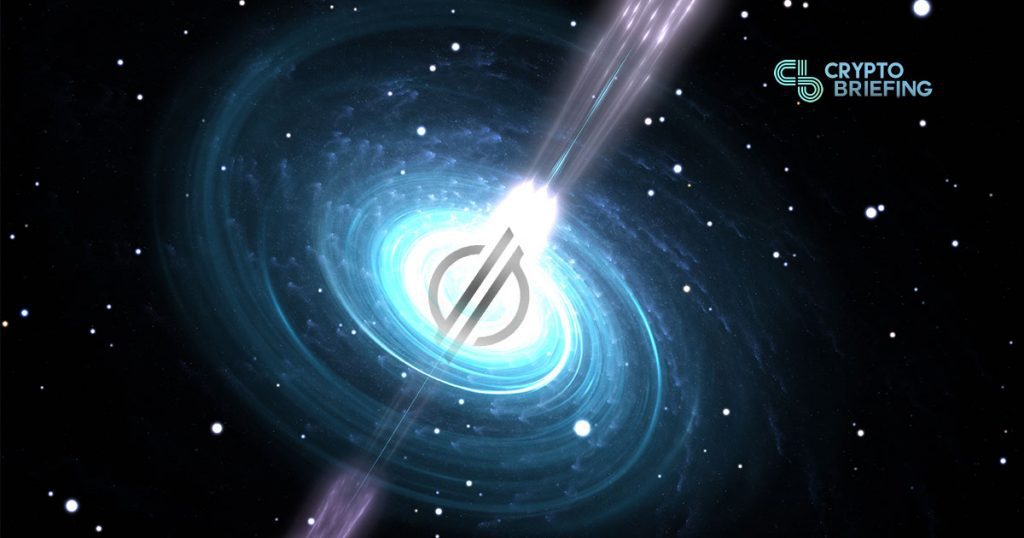 The Stellar Development Foundation has announced a $715,000 investment in DSTOQ, a Stellar-based FinTech project that allows users to invest in traditional stocks with fiat and cryptocurrency.
Stellar revealed the news on its official blog and in a video from CEO Denelle Dixon.
Big News: @DenelleDixon announces SDF's first enterprise fund investment in DSTOQ #stellar #blockchain #stellarfamily pic.twitter.com/qsHaHfTUGv

— Stellar (@StellarOrg) February 26, 2020
DSTOQ has been building on Stellar since 2018, but this news makes the relationship official.
"We're glad that DSTOQ is now part of our ecosystem," Dixon explains. "They actually were before, but now they formally [are part of the ecosystem] with respect to the enterprise fund."
What Is DSTOQ?
DSTOQ offers users a wide range of assets for users to invest in.
Users of the platform can purchase stocks, bonds, indices, ETFs, commodities, and more. Blue chip stocks for high-profile companies such as Tesla and Amazon are also available.
The project aims to provide its services globally. DSTOQ's first market will be Vietnam, and later, it will expand to developing countries in Africa, South America, and Asia. This is in line with Stellar's mission statement, which involves providing equitable access to the global financial system.
DSTOQ also offers a smartphone-based interface, which further reduces barriers to access.
The Stellar Development Fund
Last December, Stellar published its funding mandate for the next decade, which forecasted ecosystem funding events such as today's investment in DSTOQ.
According to the mandate, Stellar has set aside 8 billion XLM ($550 million) for its enterprise fund, the source that it drew today's funding from. The enterprise fund, however, is just a fraction of Stellar's 30 billion XLM mandate, which will distribute $2 billion over the next ten years.
The mandate also comes alongside changes to funding. Stellar's now-defunct inflation rewards failed to distribute funding to developers. The new mandate should distribute funds more effectively.
Though Stellar hasn't announced any other investments yet, today's news is a reminder that the project will make other similar announcements in the near future. As Dixon stated in her video announcement, "we look forward to more news like this to come."