Stellar Lumens Is Breaking Out, Will Bitcoin Follow?
Stellar Lumens and Bitcoin have shown high levels of correlation over the last month. Now, Stellar is surging, leading the way for a Bitcoin upswing.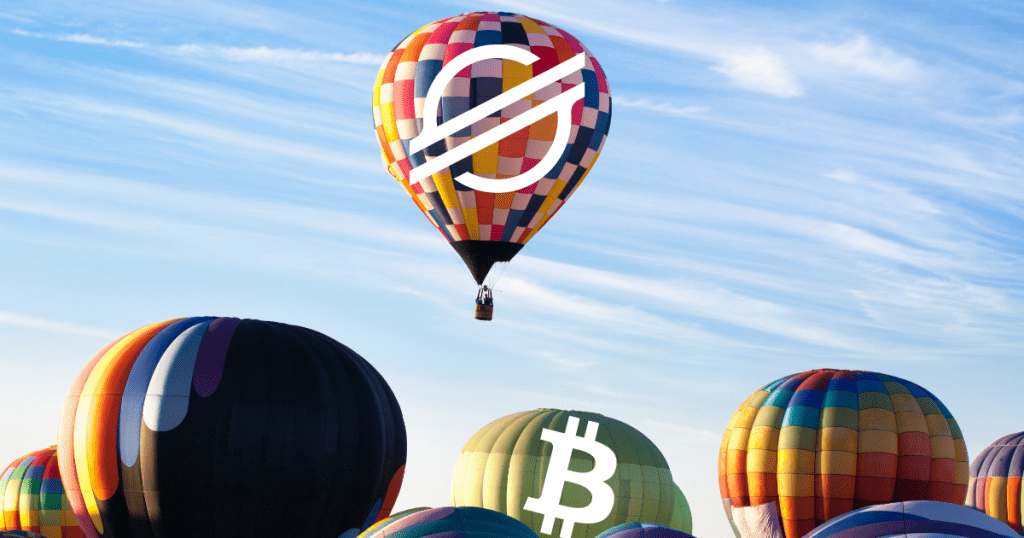 Key Takeaways
Stellar Lumens appears to be leading the recent run-ups in the cryptocurrency market, based on this month's correlation data.
At the moment, XLM is breaking out of a consolidation pattern that suggests a 34% target to the upside.
If history repeats itself, Bitcoin may soon catch up with XLM's price action and start surging.
Stellar Lumens seems to be leading the market as its price surges. Based on monthly correlation data, Bitcoin could follow if XLM makes a further advance.
Leading the Run-Ups in the Crypto Market
Stellar Lumens has been leading the run-ups in the cryptocurrency market since the beginning of the month. On Apr. 5, for instance, Stellar had surged nearly 7% by the time Bitcoin began to catch up. Five days later, a similar pattern emerged. Bitcoin started posting gains after XLM advanced 5%.
Then, on Apr. 21, Stellar jumped over 11% before BTC followed, rising towards $7,800.
Stellar Lumens Break Out
Now, history could be about to repeat itself. Stellar Lumens is currently breaking out of a bull flag pattern that has been developing on its 4-hour chart.
The 34% upswing that Stellar Lumens went through between Apr. 17 and 21 created the flagpole, completing the bull flag pattern. Stellar has been consolidating for a few days, with recent price action confirming a break out.
This continuation pattern suggests that upon the breakout point, Stellar will move in the same direction of the previous trend and reach a price target of 34%. Such a bullish impulse would take this cryptocurrency to $0.084.
This target is determined by measuring the height of the flagpole and adding that distance to the breakout point.
Will Bitcoin Follow?
If Bitcoin is indeed poised to follow Stellar Lumen's path, it must first break above its 200-day exponential moving average on the daily chart. This resistance barrier is currently hovering at $7,900.
Due to the importance of this supply wall, a daily candlestick close above this level would likely ignite FOMO (fear-of-missing-out). In such a scenario, investors would rush to panic buy BTC to get a piece of the action, further contributing to the run up.
Under such circumstances, BTC could leap to the next significant resistance level that sits between $8,800 and $9,300.
Nevertheless, failing to move past the 200-day exponential moving average would jeopardize the bullish outlook in the short-term.
The pioneer cryptocurrency would then be forced to drop to its 100 or 50-day exponential moving average. These support levels sit around $7,500 and $7,200, respectively.
Overall Cryptocurrency Sentiment
As Bitcoin's halving approaches, the cryptocurrency market is expected to go through a period of exuberance and high volatility. Erratic behavior can already be seen in multiple altcoins, including Kyber Network, which is up 75% in the past seven days.
Before speculators start calling for moonshots, it is worth remembering what happened during the last two halvings. Historically, in the days leading up to the halving, the market was characterized by large capital inflows, saturating the market and allowing almost every coin to post large gains.
However, as the day of the halving neared, the whales leading the exuberant upswing decided to dump their cryptocurrency holdings and cash-in, leaving small-time traders under water. Now, a similar scenario could be unfolding. Investors must remain cautious to avoid getting caught on the wrong side of Bitcoin's price action.
For more key market trends, subscribe to our YouTube channel and get weekly updates from our lead bitcoin analyst Nathan Batchelor.