Stellar Network Unveils Twenty-Six New Stablecoins
The new stablecoins could become widely used for everyday payments.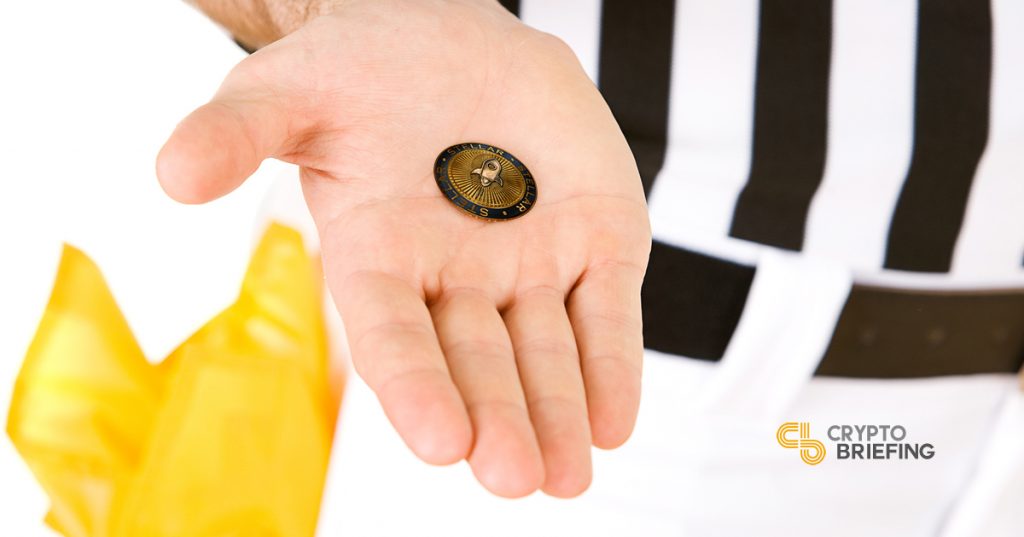 Stablecoins are coming to the Stellar blockchain. Wirex, a UK-regulated digital money provider, has announced today it will be launching 26 fiat-backed stablecoins on the XLM platform, in collaboration with the Stellar Development Foundation (SDF).
Built directly on top of the Stellar blockchain, both Wirex and the Foundation say these 26 new stablecoins will be the first to provide tangible utility to users, and ultimately encourage mass adoption. They will become tradeable within the next few months.
Jed McCaleb, Stellar co-founder and head of SDF, encourages businesses to use the XLM blockchain, said the development will bring stablecoins into the payments space. They can be used to purchase real-world goods and services, using the Wirex Visa Card. "Stablecoins have the potential to transform the payments space," he said, "[they will] help make money more fluid and open to everyone."
"Joining forces with Stellar makes perfect sense for us," said Pavel Mateev, Wirex co-founder. "Both companies share a greater goal – encouraging the mass adoption of digital currencies and transforming the way people make payments.
The initial stablecoins will be backed 1:1 to the fiat currencies that are widely tradeable in the foreign exchange markets. Wirex will hold the currency in segregated bank accounts; the ticker symbol will be that of the currency with a 'W' added at the end, for instance, USDW.
Among the other potential use-cases, both Wirex and Stellar have also suggested that the new stablecoins would be an ideal solution for international settlements. Value can remain stable and users will be able to harness the low-fee and rapid transaction times of the Stellar blockchain.
Wirex is a payments platform, allowing users to freely spend cryptocurrencies, anywhere in the world to spend. Based in London, it is fully-regulated as a provider for digital money solutions by the FCA – the UK's chief financial regulator. It has processed more than $2bn in transactions and has more than 2M users.
Wirex currently supports nine cryptocurrencies, as well as ten fiat currencies. Following today's announcement, Lumens will become the eleventh digital asset which can be converted and spent using the Wirex Visa card.
The new stablecoins will be accessible to the more than 2M active Stellar users, as well as the 5,000 business clients that have integrated the XLM blockchain into their operations.
---
Are stablecoins a crowded market?
The stablecoin market, once very isolated, has become crowded very quickly. A whole slew of fiat-backed stablecoins has launched in the past year. Nine were released last year; eToro announced they would be releasing eight of their own fiat-pegged stablecoins, just last week.
Tether (USDT), the first stablecoin, still dominates the market and it remains the only coin with a billion-dollar market cap. Challengers, including the likes of TUSD and Dai, which have been tradeable for a couple of years now, have also gradually attracted more users.
For newcomers, like Wirex, stablecoins remains a tough market to break into. But Wirex believes its new stablecoins have a place.
Running on Stellar makes payments cheaper and faster than other blockchain networks. It can process more than 1,000 transactions a second (tps), compared to Ethereum, which can just about manage 25 tps.
The company says it might also, one-day, prove to be a viable alternative to the conventional Visa and Mastercard payments infrastructure. Running on a scalable and cheap network makes it feasible for the stablecoins to be used for small everyday purchases.
In many ways, this is similar to JPMorgan's own digital asset initiative: the imaginatively named JPM Coin, which maintains a 1:1 parity with the US dollar. But a Wirex spokesperson said it was unlikely the two projects would ever really be in direct competition.
"JPM Coin was created for settlement between financial institutions, not for retail or corporate customers – unlike Wirex stablecoins," they said, "which are designed to give retail and corporate clients alike access to high-speed, low-cost international remittance."