StellarX Exchange Comes To Mobile Devices
Now you can trade without getting out of bed.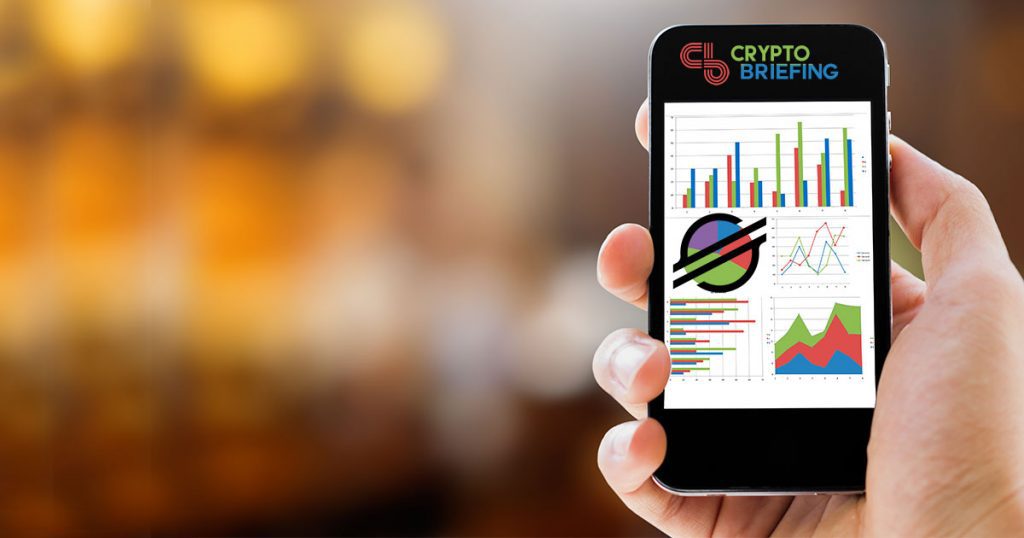 Developers have made the Stellar (XLM) network more accessible for cryptocurrency traders, with the new StellarX mobile wallet and exchange interface for Android and iOS users.
"This is another step toward making StellarX accessible to everyone and increasing adoption and usage," the StellarX Engineering team announced. "By becoming a multi-platform DEX, we are excited by the possibility of offering a mobile experience to users in 'mobile-first' regions around the world."
Since much of the world relies on mobile technology to access the internet, the Stellar community is seeking to expand its global user base with mobile operating systems. The wallet is backwards-compatible with the last seven Android versions and as far back as iOS 11 for Apple users, since more than 85% of current iPhone market uses iOS 12.0 or later.
The latest upgrade to the StellarX platform allows anyone to log into an account and send or receive any Stellar token via the mobile app.
The platform offers a few important advantages over traditional exchanges. First, users don't have to deposit any tokens – the platform is simply a browsing interface for trading Stellar tokens. "We're essentially a GUI—a really nice one—for the publicly-accessible Stellar trading environment," explains the StellarX website. "Stellar is so fast that it feels like we must be settling things ourselves, but we're not."
This enables users to maintain custody of their tokens at all times without the need to trust a central agency with private keys.
Second, the transactions are free. Users are charged a tiny anti-spam fee of 0.00001 XLM, which is refunded, so users incur no costs when trading. Additionally, StellarX users can trade in tokenized fiat through the anchoring system.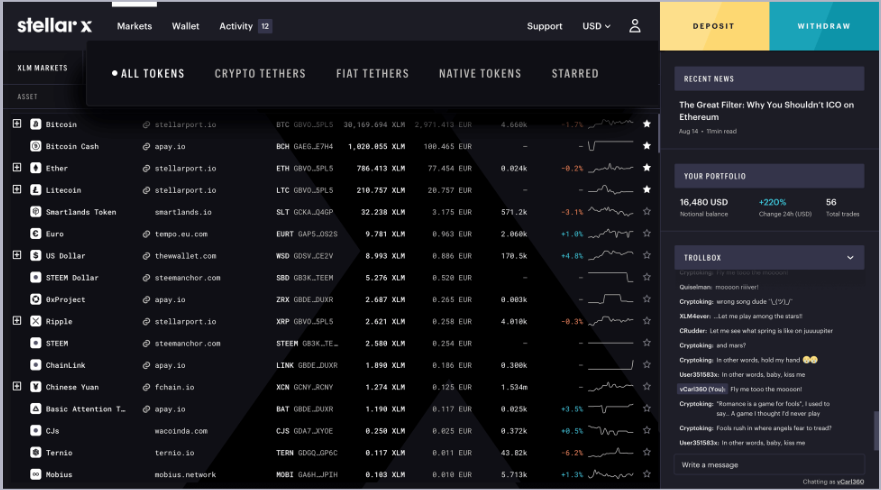 StellarX uniquely offers the ability to trade fiat using "anchors" that tokenize off-chain assets. These can be acquired through services such as White Wallet, an on/off ramp for fiat-to-crypto trading. Due to Stellar's tokenization protocols, traders can buy cryptocurrencies not only with Stellar lumens, but also with Euros, USD, Chinese Yuan, and a number of other fiat currencies.
The team is continuing development of StellarX mobile with the addition of more features such as contact lists, market listings, looking up tokens by domain, and filtering recent activity by transaction types.