STORM Prices Triple as StormX Token Swap and Rebrand Go Live
STORM gained more than 200% after the company announced a rewards program, token swap, and app rebrand.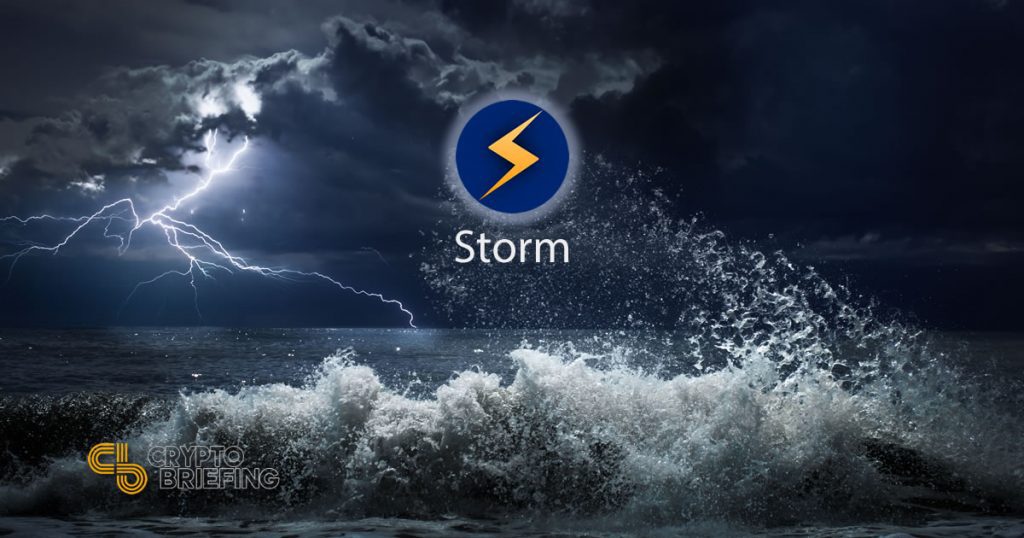 Key Takeaways
STORM is up 220% since May 8 following a new rewards program and token swap.
STORM will conduct a token swap, beginning June 8, introducing staking and changing its ticker to STMX.
The startup rebranded its Storm Play mobile app to "StormX," merging it with its Storm Shop cashback product.
Micro-tasking platform StormX saw its STORM token triple in price after it announced a token swap and app rebrand.
StormX is a micro-tasking platform that allows users to fill out surveys, watch ads, try apps, and buy merchandise for "Bolts," in-app currency redeemable for cryptocurrency. Founded in 2015, the startup raised $32 million through an October 2017 ICO.
The Storm token is the native cryptocurrency on StormX's mobile app, where users can stake the token for better rewards.
Storm Bolts Ahead
Over the last few weeks, STORM popped-off, tripling in price by June 3. Token prices pumped on May 19 after the announcement of a $50 reward for holders with more than 310,000 STORM. Prices continued to surge with the announcement of a token swap and company rebrand on May 28. The token swap—beginning today, June 8—will change the token's ticker from STORM to STMX.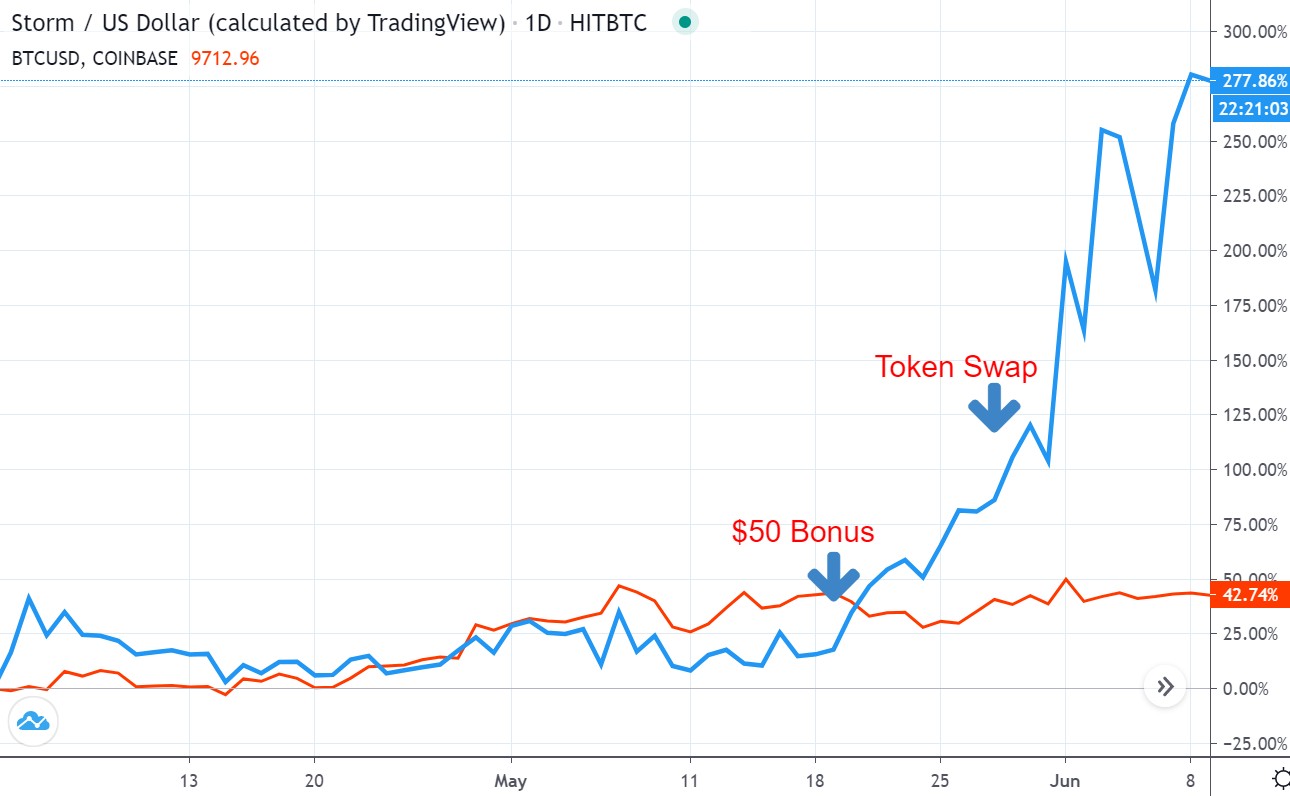 As of today, STORM holders can exchange their tokens for STMX with the StormX smart contract or through its partner exchanges, including Binance, Bittrex, Upbit, and Kyber Network.
In September, the U.S. Department of Justice revealed that StormX was extorted for more than $8 million in Ethereum, causing STORM prices to plummet. The recent rally has returned the token to its September prices.
Powered by StormX
In a conversation with Crypto Briefing, StormX CEO Simon Yu said the token swap would introduce new out-of-app staking for holders:
"The new contract will enable us to offer more rewards for Storm holders. More cashback and staking means higher rewards and more ways to earn."
Additionally, on the old contract, StormX has the power to create or destroy tokens in case of emergencies, like hacking. The new contract removes these powers, further decentralizing the project, said Yu.
StormX does have its competitors. Lolli, Rakuten, and Honey, to name a few. However, StormX can provide better rewards and more features because of its utility token, said Yu. This advantage has helped the app grow to nearly 100,000 active users as of May. In the future, StormX plans to roll out more features using the STMX token.
Strong user growth and sign-ups show that StormX is gaining momentum. That said, the company will need to make a concerted effort to translate this momentum into sustained price growth for its native token.
Disclosure: the author of this article received tokens to use for testing the "gold" tier of the StormX app.