Stripe to Offer Crypto Payments With Twitter First to Trial
Stripe's app users can now choose to receive payments in USDC on the Polygon network.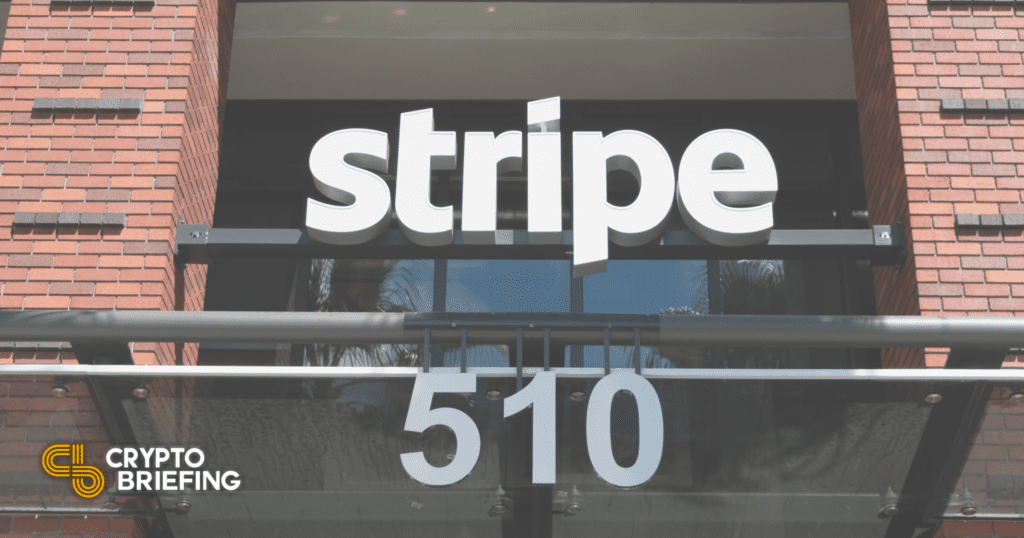 Stripe will pilot cryptocurrency payouts using the Ethereum scaling solution Polygon. Twitter will be the first company to test Stripe's crypto payments for users of its content monetization products.
Stripe Integrates Stablecoin Payments
Crypto payments have arrived on Stripe.
In a Friday blog post, the payments firm announced that it had teamed up with Twitter to provide USDC stablecoin payouts for users who earn income through the social media site's premium products. Now, selected users can choose to cash out revenue generated through Twitter Ticketed Spaces and Super Follows to the Polygon network via a Web3 wallet.
A short video clip posted by the official Stripe Twitter account shows various wallets, including Rainbow, WalletConnect, Coinbase Wallet, and Metamask, are compatible with the new crypto payments feature. All crypto payments cashed out via Polygon will be routed through Stripe Connect, which will also handle know-your-customer requirements, Stripe said.
The new Polygon integration marks Stripe's re-entry into the crypto space after discontinuing support for Bitcoin payments in 2018. Last month, Stripe co-founder John Collison revealed that the company had pivoted to supporting crypto business but did not disclose any specific partnerships. While Stripe likely chose to add payments to Polygon first due to the network's low transaction fees, the company said it also plans to add options for payment in other cryptocurrencies in the future.
Polygon, which is currently Ethereum's top scaling solution, has been making strides to usher in mass crypto adoption in recent months. Today, it announced a feature called Supernets to help crypto projects scale their operations across new chains, and it's also acquired several projects that leverage ZK-Rollups, technology that can help with scaling by processing transactions at a higher speed and lower cost than Ethereum mainnet. Twitter, too, has shown a clear interest in supporting cryptocurrency technology, recently adding Bitcoin payments via Lightning Network and an NFT authentication feature. Now, it appears ready to embrace the space further with Stripe's help.
Disclosure: At the time of writing, the author of this piece owned ETH and several other cryptocurrencies.