Hilton Among 250K Brands To Start Accepting BAT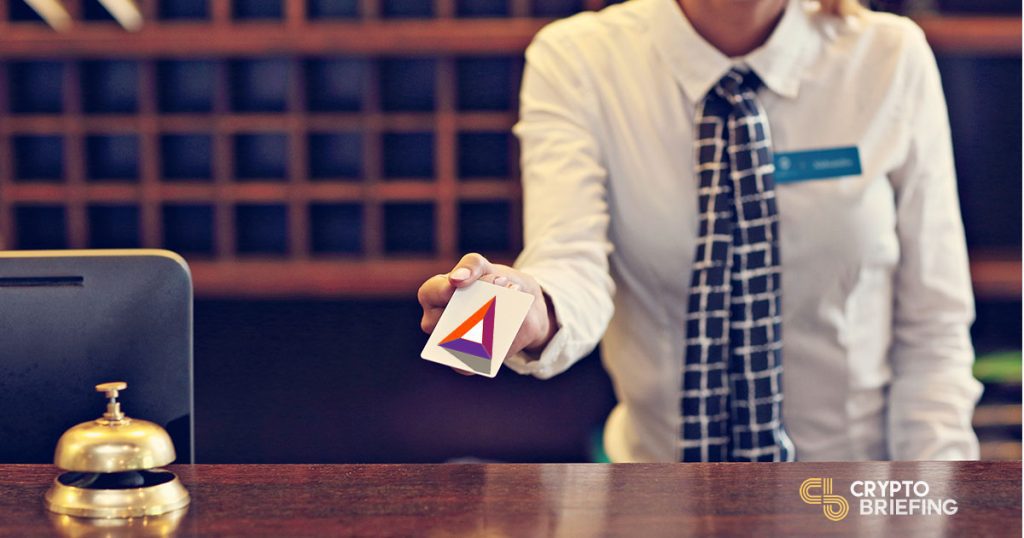 Basic Attention Tokens (BAT) holders will be able to redeem tokens at more than quarter of a million different brands, including Hilton Worldwide, within the next few months, following a new partnership between Brave Browser and the digital advertising platform, TAP Network.
BAT will be accepted for goods and services at TAP Network's 250,000 different brand partners. Announced today at the Mobile World Congress, the partnership marks the first real-world implementation of BAT since Brave launched more than three years ago.
Brave is designed as a system to make digital advertising more equitable. It blocks digital ads automatically at its most basic level. This improves browsing performance and speed as well as providing additional online privacy.
Eventually, users will decide individually whether they want to enable ads, and be incentivised to do so with BAT tokens. Although this feature has yet to be launched, the plan is for Brave users to earn BAT tokens for engaging with ads supplied directly by the browser. This benefits digital advertisers – who place their trust in a convoluted, and oftentimes, dishonest supply chain – because they can see exactly how many people have viewed their ads.
"Both the user and the advertiser lose in today's digital advertising landscape, and with regulations like GDPR looming all over the world, this broken ecosystem simply cannot continue as we know it," said Brendan Eich, CEO and co-founder of Brave Software, in a press release.
---
Where will BAT be accepted?
Lin Dai, co-founder and CEO of TAP Network, explained to Crypto Briefing that BAT holders should be able to use their tokens "in a few months."
From the first day of launch, he said, BAT will be accepted at around 50,000 different restaurants. It will also be possible to buy gift cards with BAT for outlets such as Amazon or Starbucks, as well as donate to various charities, including the Red Cross and the Worldwide Wildlife Fund.
BAT holders will be able to redeem tokens at over 200,000 hotels. "Pretty much every major hotel chain in the world the best part is users will be able to redeem for hotels…at up to a 70% better rate than paying fiat on sites like hotels.com," Dai added.
As well as the ad opt-in, the partnership will allow Brave users to participate in surveys and campaigns to earn additional BAT. Brave will share 70% of the advertising revenue collected from the surveys with the users.
---
First real-world utility
Although the Brave Browser launched in early 2016, and BAT was sold to the public in 2017, the tokens presently have little utility besides speculation and for tipping content creators. Besides a free token grant, users can't currently earn BAT tokens for engaging with ads, something Dai explained will change in the next few months. A Brave Browser with opt-in ads enabled was released to developers in mid-January.
TAP Network has a similar model to Brave, minus the web browser. It already allows users to earn virtual currency, its TAP stablecoin, for viewing ads on featured sites that could be redeemed at brand partners. The new partnership will extend the incentives across any site accessed via the Brave Browser.
Depending on how heavily they use the internet, Dai claims that users will be able to earn somewhere between $70-$200 worth of BAT per year- with a token price of $0.17 at press time – just for browsing on Brave.
The worldwide daily rate for a Hilton Hotel room cost $168 in 2016. It may take a Brave Browser user anywhere between three-quarters to two years to earn enough BAT, but as a side-product earned from simply 'surfing', it's better than using money from the day job.
---
The author is invested in digital assets, including BAT which is mentioned in this article.