What Is Basic Attention Token? Introduction to BAT and Brave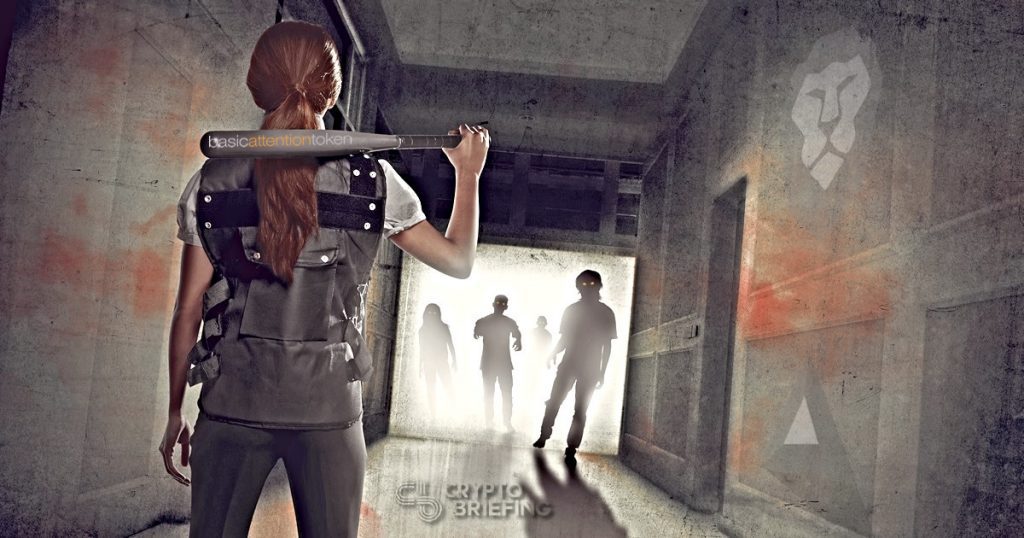 What Is Basic Attention Token?
Basic Attention Token is an Ethereum-based ad-exchange platform connecting publishers, advertisers, and users on the blockchain. BAT is the ERC-20 utility token used on the platform and it is integrated in the Brave web browser, letting users tip content creators with BAT – which can then be used to purchase ads through its Google-like advertising platform.
Both BAT and Brave Software were founded by Brendan Eich, the inventor of the JavaScript programming language and co-founder of Mozilla and Firefox. Eich insists they are separate projects, although VC firms like Peter Thiel's Founder's Fund, Propel Venture Partners, Pantera Capital and more invested over $7 million in both projects.
BAT gained plenty of attention in November 2018 when it was listed on both Coinbase and Circle. The BAT cryptocurrency is accepted by some major content publishers, including Vice, Barron's, The Guardian, Washington Post, and Vimeo (as part of its deal with Dow Jones Media Group). It's an early front-runner for content-based adoption.
Of course, there are others competing – Steem, Tron, and other blockchain-based content platforms are all promising a better way to connect creators and consumers.
What separates BAT from that pack is its direct focus on digital advertising. Digital advertising is a huge business, pegged at $209 billion in annual revenues and surpassing TV ad spending as of 2017. Google and Facebook's ad platforms alone account for 73 percent of this spending.
Fixing pain points in this industry involve tracking user engagement, return on advertising spend, and understanding how to better target ads across today's omnichannel platforms. If BAT proves the concept, it'll be ripe for acquisition from one of these digital ad giants.
Given Eich's pedigree, however, it's much more likely he's creating an open-source giant to compete with the giants of the tech industry. We have a much deeper dive into Basic Attention Token in our BAT Digital Asset Report.
And BAT isn't the only blockchain or crypto ad platform hoping to disrupt this industry. There are dozens of competitors rushing to replace everything from Getty Images and Shutterstock to PRweb, Dropbox, HARO, Facebook, and Google with blockchains.
Before exploring whether or not the BAT platform can accomplish its lofty goals, let's explore how the BAT crypto token is performing on the cryptocurrency market.
---
BAT Cryptocurrency Market Performance
The total supply of Basic Attention Token is 1,500,000,000 BAT. The supply is fixed, and BAT can not be mined.
BAT is generated when a user views one of its Brave Ads on the Brave Browser. The user receives a portion of BAT proportionate to his or her engagement. Brave receives a portion, and the remaining portion is paid to the content publisher hosting the ad.
BAT tokens are spendable for premium content on the BAT platform, along with ad blocks on a Google AdSense-like platform.
The Basic Attention Token ICO occurred in May 2017, raising $35 million (156,250 Ether) in 30 seconds. One billion BAT was sold in the ICO, 300 million was set aside for a User Growth Pool, and 200 million was created for the development team.
BAT rewards from the UGP include up to 5 BAT per month for early adopters of the Brave Browser.
In addition to its recent Coinbase and Circle listings, BAT can be bought, sold, and traded on a plethora of cryptocurrency exchanges, including Binance, Upbit, IDCM, Bittrex, CPDAX, and CoinBene. Over $13 million in BAT is traded on a daily basis and trading pairs include BTC, ETH, USDT, and fiat currencies like USD.
Because BAT is an ERC-20 token, it's supported by any ERC20-compatible wallets, including the Nano Ledger S and MyEtherWallet.
Moving Digital Advertising to the Blockchain
Facebook and Google are known as a social media network and search engine, respectively, but the bulk of both company's revenue actually comes from advertising. In fact, in 2017, $95.38 billion of Google's $110.9 billion in revenue came from advertising and $39.94 of Facebook's $40.65 billion revenue did too.
With Google accounting for 63.2 percent of all online search traffic and Facebook hosting 2.27 billion users, these juggernauts are unstoppable forces. Subverting them is difficult when Google's Android OS is running on over 2 billion devices, Chrome has a 62 percent market share of web browsers, and the Facebook app is preinstalled on most mobile and desktop devices, regardless of OS.
Content creators from bloggers to podcasters, vloggers,and more depend on ad revenue to continue working. Businesses depend on advertising and marketing to raise brand awareness and create paying customers.
But spending on these ads gets hard to justify when one in five internet users between the coveted marketing ages of 18 and 35 use ad blocking software. And only 10 percent of mobile device time is spent browsing the internet – the rest of our time is spent in apps like Facebook.
Tracking the effectiveness of an ad campaign across all these channels (social, desktop, mobile, app, search, etc.) is a difficult task. And since most marketing, PR, and advertising is done by third-party agencies, tracking needs to be done to meet contractual service-level agreements (SLA).
This is where BAT and the Brave browser come in.
---
Browsing a Brave New World
Brave is a free, open-source web browser based on the Blink engine used by Chromium, Google's open-source Chrome clone. For those unaware, here's a brief timeline of web browsers to understand Eich's contribution and heritage:
In 1995, there were two major internet browsers – Netscape Navigator and Microsoft Internet Explorer. Navigator pioneered many of the features we still use online today, including cookies, frames, and JavaScript. It was widely regarded as the better browser.
Unfortunately, it couldn't compete against Microsoft, which bundled IE with its Windows OS.
The demise of Netscape was the focal point of the 2001 antitrust lawsuit filed against Microsoft by the U.S. government. Software wasn't free in those days, and Microsoft was accused of restricting Navigator, Opera, and other third-party browsers from competing.
During this time, America Online (now part of Oath, a subsidiary of Verizon) was pushing to become a web portal the same way Facebook is today.
Netscape Navigator's code served as the basis for Firefox, an open-source browser still in use today that was developed by the Mozilla Foundation non-profit and Mozilla Corporation for-profit. And it's not just the code – the Mozilla organizations were created by Netscape.
Firefox, Thunderbird, SeaMonkey, Gecko, Necko, and the rest are the evolution of Netscape's classic internet suite of tools.
A few years later, in September 2008, Google launched its own freeware Chrome browser that began taking share from both Firefox and IE.
Brave and BAT represents the culmination of Eich's lessons learned in the early days of Internet browsing and his attempt to continue what he started with a new monetization model. It also represents a return to the early days of internet advertising that many of you may not remember.
Brave integrated BAT into its browser to block ads at the site level, and instead serve them through the browser itself.
By incentivizing users with BAT for viewing ads, the hope is it can create a sustainable crypto economy. Ad blocks create smart contracts that are stored and tracked on the Ethereum blockchain. User browsing data is tracked (again, at the browser level, reducing the need for on-site cookies, which most ad blockers, including Brave, block) anonymously, and ads are targeted theoretically better than Facebook and Google can.
Of course, in-feed advertising tactics like influencer marketing and sponsored posts are already big marketing trends, so Brave and BAT have a long fight ahead for market adoption.
But it's not fighting alone – Brave so far has over 5.5 million monthly active users at the end of 2018. I'm one of those users when accessing blockchain-based content like Steemit and Dtube.
The two big questions remaining for Brave Software are whether it can draw in enough advertisers to make a dent in Facebook and Google's oligopoly. And if it does, it better gear up for another vicious battle against this generation's tech giants.
---
Basic Attention Token Summary
Web browsing is a big business, and Brave Software co-founder and CEO Brendan Eich is one of the godfathers of that business. After fighting the long fight with Netscape and Mozilla, Eich created the new open-source Brave web browser, which is monetized using the Basic Attention Token.
Eich is a legend in the online community, and his attachment to this project helped solidify partnerships with publishers and advertisers.
BAT is awarded at the browser level and is so far only available for the Brave browser (which is based on Google's open-source Chromium code).
Users are rewarded BAT for viewing and engaging with ads, with a percentage paid to the publisher and Brave Software. BAT can then be used to purchase premium content or ad blocks.
BAT can also be cashed out on a variety of cryptocurrency exchanges. It's an Ethereum token supported by all ERC20-compatible tools.
With these pieces in place, BAT has all the makings of the next big thing in cryptocurrency: micropayments, a built-in platform, real-world use cases, and adoption on all three sides of its marketplace.
Still, Brave and BAT aren't without controversy – in fact, Brave has recently taken heat for collecting tips on behalf of publishers who haven't opted into the system – and it's only a matter of time before Basic Attention Token gets the attention of the sleeping giants it's taking market share from.