Tarantino Joins NFT Boom With Rare Pulp Fiction Cuts
Quentin Tarantino is the latest star to jump on the NFT bandwagon. The celebrated movie director will mint several never-seen-before cuts from Pulp Fiction.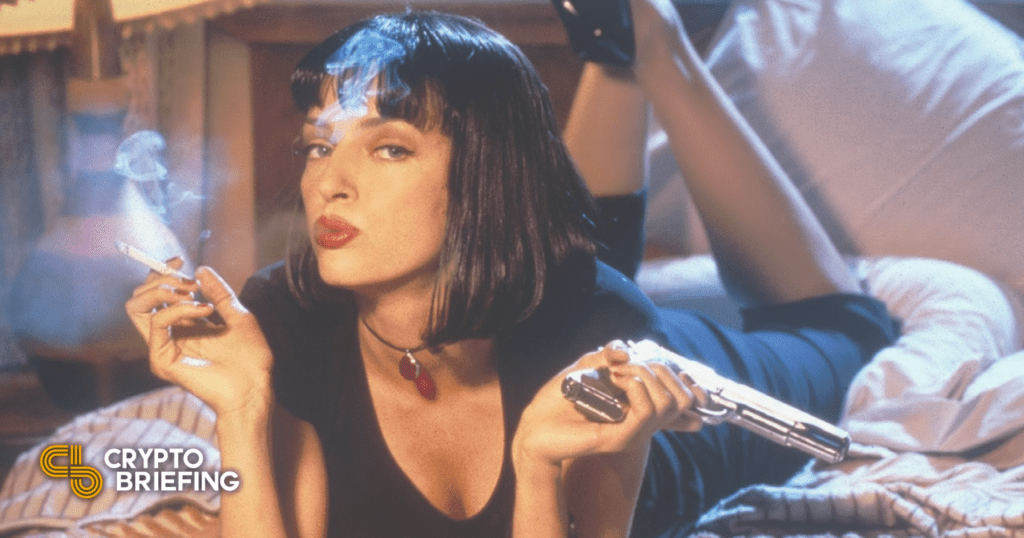 Key Takeaways
Quentin Tarantino will release seven NFTs featuring unseen footage from Pulp Fiction.
The NFTs will live on Secret Network, meaning that only the owner of each piece will be able to view the content for each NFT.
Tarantino is only the latest in a long list of superstars to join the NFT craze this year.
Quentin Tarantino is set to offer seven exclusive cuts from his 1994 classic as "secret" NFTs.
Tarantino Announces Pulp Fiction NFTs
Quentin Tarantino fans will soon be able to bid on NFTs of never-seen-before Pulp Fiction footage.
Tarantino announced that he would be selling seven unseen cuts from the movie Tuesday. The NFTs also include scripts from the movie and Tarantino's own audio commentary. They'll be auctioned on the NFT marketplace OpenSea.
Unlike most other NFTs, the pieces will not be minted on Ethereum. Instead, Tarantino has selected Secret Network—a platform that specializes in privacy-preserving smart contracts. That means that the content for each token will only be viewable to the owner, and transaction data such as the buyer and price of each item will not be public. Usually, when NFTs are sold on Ethereum or other blockchains, it's easy to trace the transaction history for every piece.
In a press release, Tarantino said:
"I'm excited to be presenting these exclusive scenes from Pulp Fiction to fans. Secret Network and Secret NFTs provide a whole new world of connecting fans and artists and I'm thrilled to be a part of that."
Tarantino is not Hollywood's first entrant to the NFT space. Only last month, David Lynch teamed up with Interpol to mint seven audio-visual pieces on Ethereum. Larva Labs, the design studio behind the sought-after CryptoPunks NFT collection, also signed a deal with United Talent Agency this summer in a bid to land representation for its NFTs in film, TV, and video games.
NFTs, otherwise known as non-fungible tokens, have gained more mainstream attention than ever this year amid crypto's biggest bull run to date. Aside from key figures in the movie industry, the likes of Grimes, Eminem, Jay-Z, and a host of celebrities and digital artists have begun to adopt the technology as it gains popularity.
Tarantino is set to announce the NFT collection today at NFT.NYC, the world's largest NFT conference to date.
Pulp Fiction was released to critical acclaim in 1994. It's widely regarded as one of Tarantino's masterpieces, known for its extreme violence and irregular scene structure. It won the Palme d'Or at the 1994 Cannes Film Festival and Best Original Screenplay at the 1995 Oscars awards. Samuel L. Jackson, John Travolta, and Uma Thurman enjoyed career boosts off the back of the movie's success.
Disclosure: At the time of writing, the author of this feature owned ETH and several other cryptocurrencies.