The Crypto World Still Doesn't Understand Telegram's Plan, Says TON Labs
TON could be more decentralized than Bitcoin, they claim.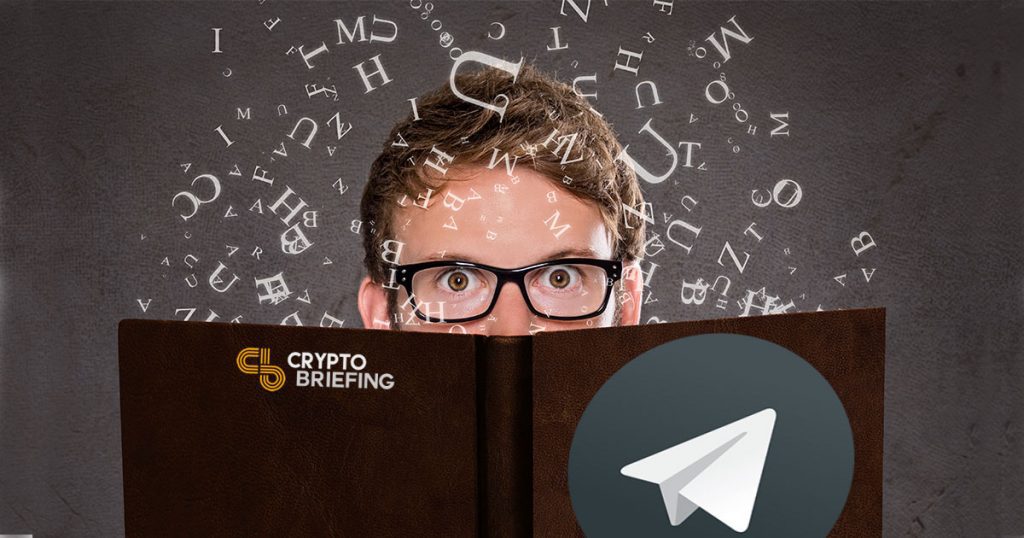 No one understands what Telegram is trying to achieve with its new blockchain. At least, that's the view of TON Labs, one of the main independent developers for the Telegram Open Network (TON).
In an hour-long discussion with Crypto Briefing, Alexander Filatov, TON Labs' Managing Partner and CEO, along with CTO Mitja Goroshevsky, said that the community is still struggling to fully appreciate TON's full significance.
Since Telegram finished its private token sale in May last year, news on the blockchain network has been sparse and intermittent. It came as a surprise when the New York Times revealed that Telegram is planning to launch the network by the end of October.
"But people totally don't understand what TON is," Goroshevsky said. The Telegram Open Network, he explained, is a sharding protocol that will provide a highly scalable, highly versatile platform to a large community, thanks to the popularity of Telegram's messaging app.
As an independent developer company, TON Labs is building a suite of open-source tools for new developers. Established just over a year ago, the company has already written more than a million lines of code, according to Filatov, and is now the largest debugging contributor on the testnet.
Ever since they released the code for running a network node, both Filatov and Goroshevsky have been trying to raise awareness ahead of the network's launch at the end of October.
"TON will be the fastest decentralized blockchain in the market," explained Filatov, but when people write about TON Labs, they still "confuse us with Telegram."
Journalists have so far focused on Telegram's private sale or regulatory hurdles, without examining the larger picture, Filatov added.
"I don't think anybody has yet written about the fact that TON is simultaneously addressing all the core issues [of blockchain]: speed, a wide range of developer tools, access to an existing userbase, and overall good user experience," Filatov said.
---
Libra isn't a competitor
Last week, one of TON's main backers admitted to concerns about Libra, hinting at an intense rivalry between Facebook and Telegram simmering just beneath the surface
But Goroshevsky objects to comparisons between the two projects. "Libra is not a blockchain," he said, describing it instead as a "banking association promoting the possibility of being a bank without a banking license."
Moreover, he added, Libra and Telegram have very different value propositions. "People assume that because two social networks have a blockchain, they must, therefore, be the same," said Goroshevsky, "but what TON is doing is very different."
Unlike Libra, TON will be fully decentralized as soon as it launches. "You can count the number of truly decentralized blockchains on one hand," said Goroshevsky. TON will even be more decentralized than Bitcoin, he ventured, because it doesn't rely on mining which can easily be consolidated among a few large entities.
That will help TON remain compliant, according to Filatov, because regulators can classify in the same way that many of them have already classed networks such as Bitcoin and Ethereum.
But what about the private sale, which raised $1.7bn from an exclusive pool of accredited investors? Does that support TON's claim to being decentralized?
Filatov quickly interjected: "the 174 investors are decentralized because they are spread around the world and [are] qualified venture capital institutions. The amount raised merely reflects the belief of the investor community, he added.
"What really differentiates us is we will have a lot of users from day one", Goroshevsky said. Users will be able to trade GRAM tokens as soon as the network launches.
"It's a game-changer," added Filatov. "TON will have access to the largest pool of users in the history of blockchain," turning it into one of the largest and most decentralized networks around.
While they say that public opinion is not a major consideration, TON Labs worries that the crypto community does not really understand the Telegram Open Network. It hasn't helped that Telegram has remained relatively reticent over the past two years.
"People need to know, but it's very hard and there's a lot going on,", he said. Despite strong technical claims and a potential first-mover advantage, many within the TON community still wonder if the message has been heard.