Terra Is About to Burn 10% of Its Token Supply
The burn will convert 10% of the total LUNA supply to UST.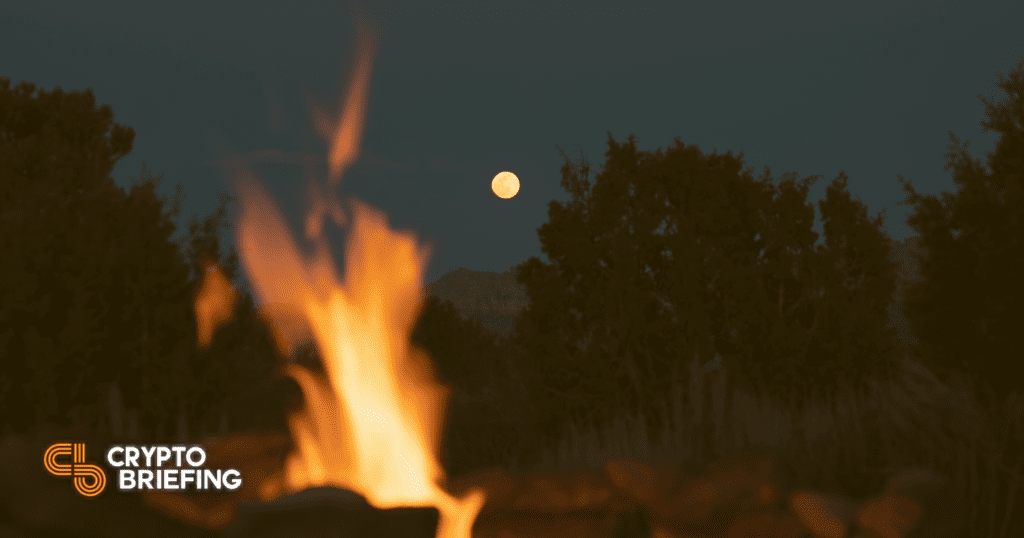 Key Takeaways
Terra's LUNA token is closing in on all-time highs.
Investors are anticipating positive price action ahead of an update that will burn 10% of the total LUNA token supply.
The Terra network's total value locked has reached a new all-time high of $10.22 billion.
Terra's LUNA token has rallied on the news that a scheduled token burn will remove 10% of the total token supply.
Terra Set for Token Burn
Terra is closing in on all-time highs as investors anticipate a supply reduction.
The eleventh-ranked cryptocurrency has rallied almost 10% ahead of a token burn scheduled next week. Proposal 44 will burn 90 million LUNA tokens held in Terra's community pool, minting almost $4 billion worth of the network's native UST stablecoin.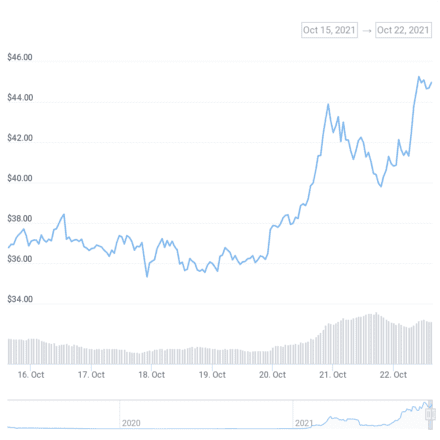 UST is an algorithmic stablecoin, meaning that the cost of minting it is equal to the coin's face value. To mint UST, an equivalent value of the reserve asset, Terra's LUNA token, must be burned.
Terraform Labs CEO and co-founder Do Kwon announced on Twitter Friday morning that proposal 44 would be upheld, burning 90 million LUNA tokens, or about 10% of the total supply. The newly minted UST from the burn will be held in the network's insurance protocol, Ozone.
Next week, we will uphold @terra_money signal prop 44 and initiate a proposal to burn 90M Luna in the community pool to mint $UST for Ozone.

This will reduce Luna total supply by 90M, and increase $UST supply by roughly 3-4 billion. pic.twitter.com/Wahn9IWNoK

— Do Kwon 🌕 (@stablekwon) October 22, 2021
Additionally, Kwon stated that enacting the proposal will accrue swap fees and should raise the current LUNA staking rewards by a factor of five. Currently, staking rewards sit at an annualized 3.18%. After the token burn, rewards are expected to increase to around 15%.
Since the start of October, Terra has fallen from its all-time high of $49.70, dropping more than 28%. It has since staged a reversal and is now less than 10% away from breaking its all-time high.
There appear to be several bullish catalysts behind the current rally. Earlier in the week, Terra enacted proposal 128, allowing IBC transfers on the network. This update allows users to send native Terra tokens to any dApp built on the Cosmos ecosystem.
Additionally, the cross-chain bridge Wormhole launched support for LUNA and UST Tuesday, allowing users to transfer assets between Terra, Ethereum, Solana, and Binance Smart Chain, increasing network interoperability.
The total value locked in DeFi applications on Terra also recently hit a new all-time high of $10.22 billion, according to data from DeFi Llama. This makes Terra the blockchain with the fourth-highest total value locked, behind Ethereum, Binance Smart Chain, and Solana.
Disclaimer: At the time of writing this feature, the author owned LUNA and several other cryptocurrencies.