Terra Leads Layer 1 Resurgence Targeting $100
After a broad market recovery, Terra is closing in on the $100 milestone.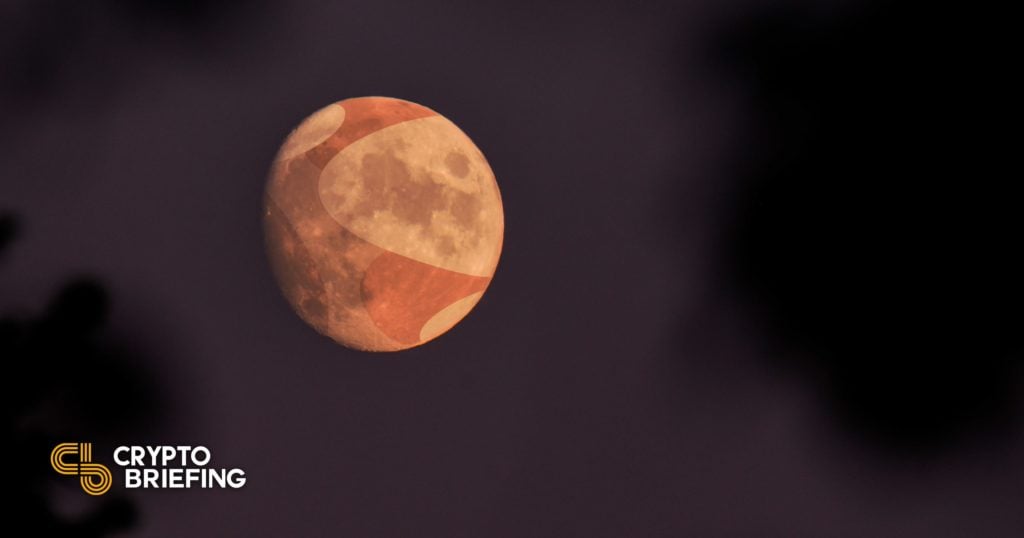 Terra is continuing to trend higher amid a resurgence of Layer 1 chains. NEAR, Fantom, and Cosmos are also showing strong recoveries after trending lower since the beginning of December.
Terra Targets $100
Layer 1 season may be back for a second round.
Several Layer 1 chains have posted double-digit gains today following a wider market recovery. Terra has led the charge, climbing higher after a series of new all-time highs. The chain's native LUNA token is closing in on the $100 milestone, reaching a high of $97.90 this morning according to CoinGecko.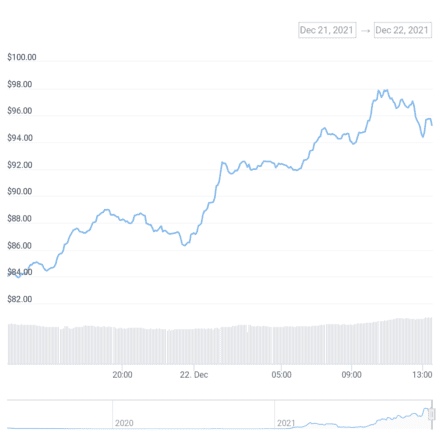 As a result of Terra's continuing rally, the network's DeFi ecosystem recently overtook Binance Smart Chain to become the second-biggest behind Ethereum. Terra's native UST stablecoin has also outpaced MakrDAO's DAI token, becoming the largest decentralized stablecoin in existence.
Elsewhere, other Layer 1s are starting to rally. NEAR appears to have broken from its downtrend, surging 22% over the past 24 hours. Yesterday's news that Terra is partnering with NEAR to bring its UST stablecoin to the NEAR and Aurora ecosystems is likely the main catalyst behind the rise.
Fantom has also moved higher, up 13.3% on the day. The FTM token has held onto its bullish momentum despite Fantom DeFi project Grim Finance suffering a $30 million hack over the weekend.
Other base-layer blockchains such as Cosmos have also gained pace today. Like NEAR, the ATOM token appears to have broken out of its December downtrend, climbing 11%. Osmosis, a decentralized exchange for IBC connected coins on the Cosmos SDK, has seen similar appreciation, gaining 10.6%, indicating a wider recovery in the Cosmos ecosystem.
Several more Layer 1s such as Solana and Avalanche are also looking strong heading into the end of the year. However, whether the current upward momentum will be able to continue remains uncertain. Layer 1 chains did well during August and September as Bitcoin recovered from its summer lows. If Bitcoin starts heading lower, a similar downward move from Layer 1s could follow.
Disclosure: At the time of writing this feature, the author owned LUNA, SOL, and several other cryptocurrencies.