Terra's Do Kwon Hires Legal Team in South Korea: Report
Terraform Labs CEO Do Kwon has reportedly hired South Korean counsel in preparation for a legal battle.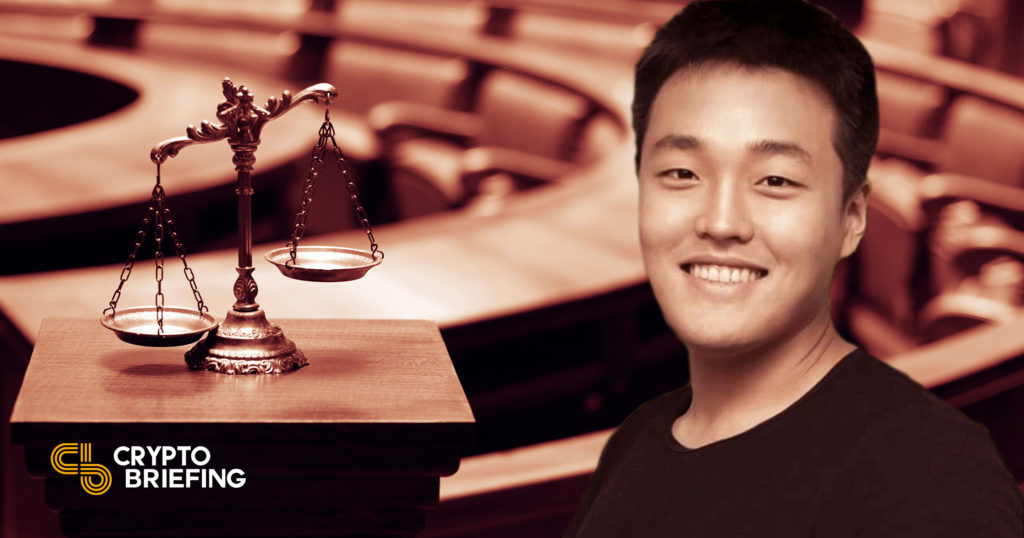 Kwon and Terraform Labs are facing multiple lawsuits following Terra's collapse in May.
Terra's Do Kwon Reportedly Enlists New Lawyers
Do Kwon has hired a new team of lawyers in South Korea, local news has reported.
According to a Wednesday report, Terraform Labs' outspoken CEO has appointed a domestic legal team in anticipation of a legal battle. The report claims that Kwon submitted a letter of appointment to the Seoul Southern District Prosecutors' Office, which is currently investigating both Kwon and Terraform Labs.
Kwon and Terraform Labs have been the subject of scrutiny from multiple authorities in recent months following Terra's $40 billion collapse in May. In South Korea, the Seoul Southern District Prosecutors' Office is investigating whether Kwon was running a Ponzi scheme and allegations of tax fraud. Investigators also raided several cryptocurrency exchanges and other locations tied to Terra's collapse and banned Terraform Labs employees from leaving the country amid the investigations. The South Korean Parliament is also investigating the matter alongside the U.S. Securities and Exchange Commission, and Kwon and Terraform Labs face class-action lawsuits in South Korea and the United States.
Kwon spoke out for the first time since Terra's blowup in a Coinage interview published Monday, claiming that he hadn't had any contact with Korean authorities. The feature was filmed in Singapore, where Kwon is currently residing.
Terra's implosion has presented Kwon with several legal challenges in recent months. In May, Terraform Labs' counsel quit days after UST collapsed. News of the various investigations and lawsuits related to Terra surfaced soon after. Since Terra's failure, Crypto Briefing has reached out to Kwon and his representatives on multiple occasions for comment but has yet to receive any response.
Disclosure: At the time of writing, the author of this piece owned ETH and several other cryptocurrencies.