Terra's LFG Acquires $1.5B More Bitcoin—With 3AC's Help 
The Luna Foundation Guard has bought another 37,863 Bitcoin.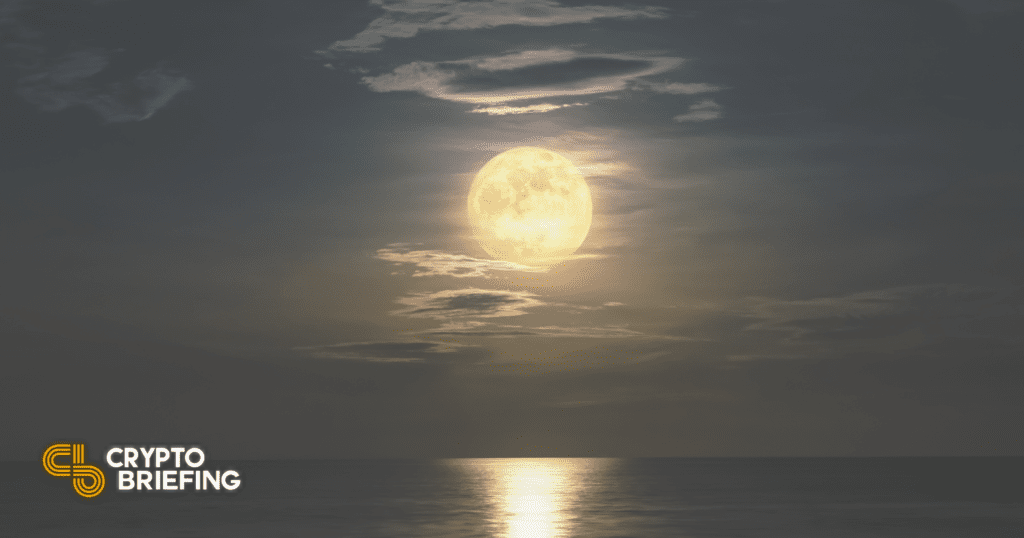 Key Takeaways
Terra's Luna Foundation Guard has bought more than 37,000 more Bitcoin.
The value of Terra's UST stablecoin is backed in part by its Bitcoin reserves.
Terraform Labs' CEO Do Kwon has been clear that he wants to see UST dominate the stablecoin market.
The Luna Foundation Guard has added to its Bitcoin reserve fund with assistance from Genesis Trading and Three Arrows Capital.
LFG Buys Another 37,863 Bitcoin
The Luna Foundation Guard isn't done accumulating Bitcoin.
The nonprofit organization, which launched this year to stabilize Terra's UST stablecoin, announced Thursday that it had acquired another 37,863 Bitcoin, bringing its total reserves in the number one crypto to around 80,394 coins. That makes LFG one of the world's biggest Bitcoin "whales" with a stash worth just under $3 billion.
Terra's development company, Terraform Labs, formed LFG back in January in a bid to support the Terra ecosystem. At the time, Terraform Labs CEO Do Kwon said that the aim was to "continuously support the peg stability of Terra's stablecoins" and other developments in the Terra ecosystem.
Terra, LFG, and Kwon himself have taken the spotlight in crypto over the past few months after the foundation committed to accumulating Bitcoin and other assets such as Avalanche's AVAX to act as a reserve fund for UST. On several occasions, Kwon announced that LFG had made a multi-million dollar Bitcoin purchase to add to the reserve fund, at times renewing interest in the market and helping Terra's LUNA soar to new highs. Kwon has said that LFG plans to buy $3 billion worth of Bitcoin with a long-term view toward accumulating a $10 billion supply of coins. Kwon has also made it clear that he wants to see UST become crypto's dominant "decentralized money" stablecoin, openly slamming MakerDAO's DAI, another decentralized competitor in the stablecoin market, and proposing a Curve "4pool" that aims to starve DAI of liquidity.
3AC's Market Plays
While LFG has been buying Bitcoin over recent months, the latest purchase is notable as it involves two other crypto-native firms. First, it traded $1 billion worth of UST for Bitcoin in an over-the-counter swap with Genesis Trading. It also bought $500 million worth of Bitcoin from Three Arrows Capital, a multi-billion dollar crypto hedge fund run by Su Zhu and Kyle Davies. Zhu, who was selected as one of Crypto Briefing's top crypto villains of 2021, is known in crypto circles for sharing his bullish takes on Bitcoin and the wider market, but today's announcement suggests that his firm is "dumping" rather than bidding. Still, Three Arrows Capital oversees one of crypto's largest funds, so one $500 million sale doesn't necessarily paint a picture of its overall outlook on the market.
The sale isn't Three Arrows Capital's first arrangement with Terra and LFG. In February, the firm co-led LFG's $1 billion LUNA token sale to help it build its Bitcoin reserves.
Despite LFG's relentless buying, its recent moves have done little to build market sentiment. Now in its seventh month of rocky price action, Bitcoin took another dip today, erasing the gains it posted Wednesday in the wake of the Federal Reserve's 50-point interest rate hike. The top crypto asset is trading just above $37,000 at press time, about 46% short of its all-time high.
Disclosure: At the time of writing, the author of this piece owned ETH and several other cryptocurrencies.