Tesla to Accept Dogecoin Payments for Merch, Musk Says
Dogecoin has jumped around 28% on Musk's announcement.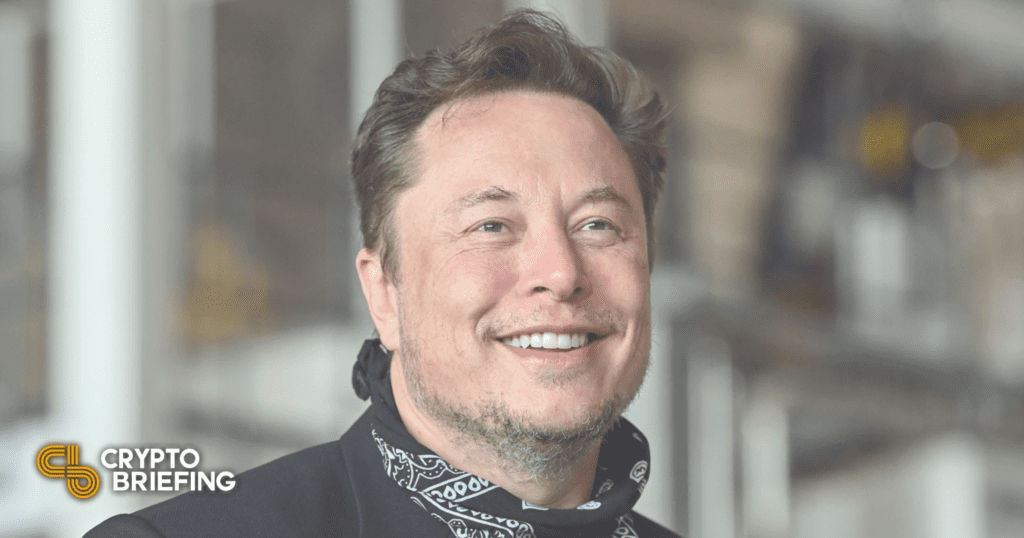 Tesla CEO Elon Musk has said that Tesla will accept Dogecoin as payment for some of its merchandise.
Tesla to Make "Merch" Buyable With Dogecoin
According to Tesla CEO Elon Musk, the electric car manufacturer will begin accepting Dogecoin as payment for some of its merchandise.
"Tesla will make some merch buyable with Doge & see how it goes," Musk tweeted today.
Dogecoin jumped over 28% within minutes of the announcement. Musk, the self-proclaimed "Dogefather," has made headlines throughout this year for endorsing the meme cryptocurrency.
With 66.3 million followers on Twitter and cult-like following outside it, Musk's tweets and live appearances mentioning the coin have often had a significant impact on its price.
For example, in May, Musk described Dogecoin as "a hustle" in his debut Saturday Night Live appearance on NBC, sending the asset's price plummeting as much as 29.5%.
While Tesla is one of the largest corporate holders of Bitcoin, with around 42,000 Bitcoin on its balance sheet, Musk personally seems to be a bigger fan of Dogecoin. Alongside Bitcoin and Ethereum, Musk owns Dogecoin and has even considered tasking his developers with helping the meme-inspired cryptocurrency scale to achieve higher throughput.
"Fundamentally, Bitcoin is not a good substitute for transactional currency. Even though it was created as a silly joke, Dogecoin is better suited for transactions," Musk recently told Time Magazine after being named the publication's 2021 Person of the Year. Dogecoin is a currency that "encourages people to spend, rather than sort of hoard as a store of value," he said.
Dogecoin is currently trading at $0.21, up from roughly $0.16 from when Musk made today's announcement. Nonetheless, it's still some way short of its all-time high price of $0.78 recorded in May.
Disclosure: At the time of writing, the author of this feature owned ETH and several other cryptocurrencies.