Tether Cryptocurrency Fully Backed By US Dollars, Says Report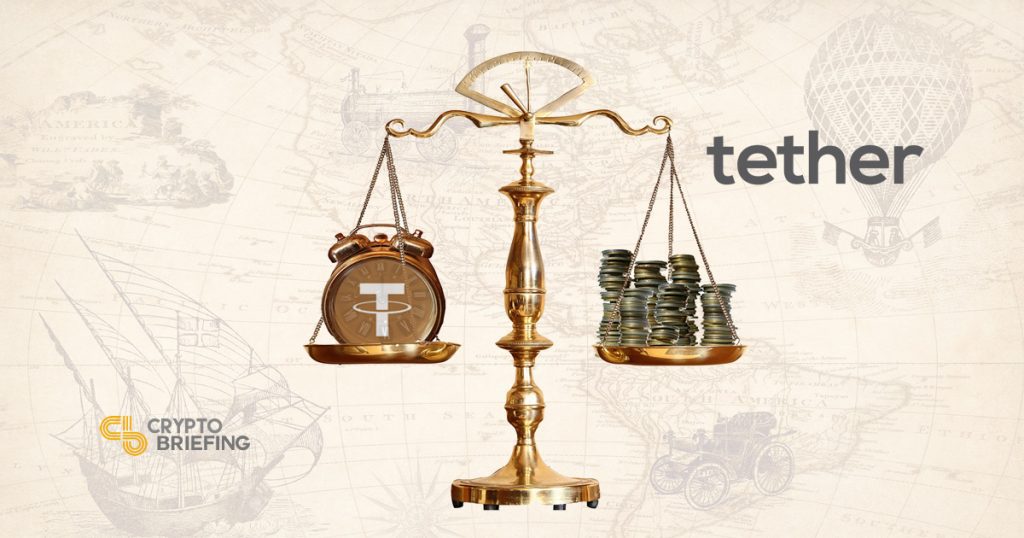 Tether Limited has released a long-awaited third party report which may dispel the worst fears about the cryptocurrency market. The report, issued by Freeh Sporkin & Sullivan, LLP, found that the Tether token is fully backed by US dollars.
The news comes to the relief of a nervous market, in which many skeptics have accused Tether and the associated Bitfinex Exchange of raising prices with unbacked Tether tokens. "Based on a random date balance inspection and a full review of relevant bank account documentation," the two companies said in a joint press release, the report "confirms that all Tethers in circulation as of June 1, 2018 are fully backed by existing USD reserves."
The report can be read in its entirety here.
"Despite speculation, we have consistently stated that Tether is backed by USD reserves at or exceeding the Tethers in circulation at a given moment, and we're glad to have independent verification of this to answer some of the questions posed by the public," said Tether CEO Jan Ludovicus van der Velde.
Tether contacted Freeh Sporkin & Sullivan in March of this year to review its balances. On a randomly-selected date, chosen without Tether's knowledge or involvement, FSS collected sworn statements from Tether executives, interviewed bank personnel and examined the company's bank records.
The Report confirms that Tether's bank balances exceed $2.54B, which exceeds the 2.53B Tethers circulating as of June 1, 2018.
There are still some gaps to be filled. The report emphasizes that it "should not be construed as an audit," and FSS is not an auditing firm. Moreover, the report only shows that Tethers were fully backed on June 1st–saying nothing about balances or account activity prior to Tether's engagement with FSS.
"The bottom line is an audit cannot be obtained," Stuart Hoegner, Tether's general counsel, told Bloomberg in a phone interview Tuesday. "We've gone for what we think is the next best thing."
Nonetheless, the report may put an end to months of speculation that Bitcoin prices may have been artificially inflated. A recent academic study, which found traction in the mainstream media, attributed much of Bitcoin's price rise to purchases with the Tether token.
After months of ominous ticking, the long-feared "Tether bomb" seems to be a dud.
Disclaimer: The author is invested in Bitcoin, which is mentioned in this Article.