Tether's USDT Stablecoin Loses Peg Amid UST Disaster
First Terra's UST lost its peg, and now Tether's USDT is suffering the consequences.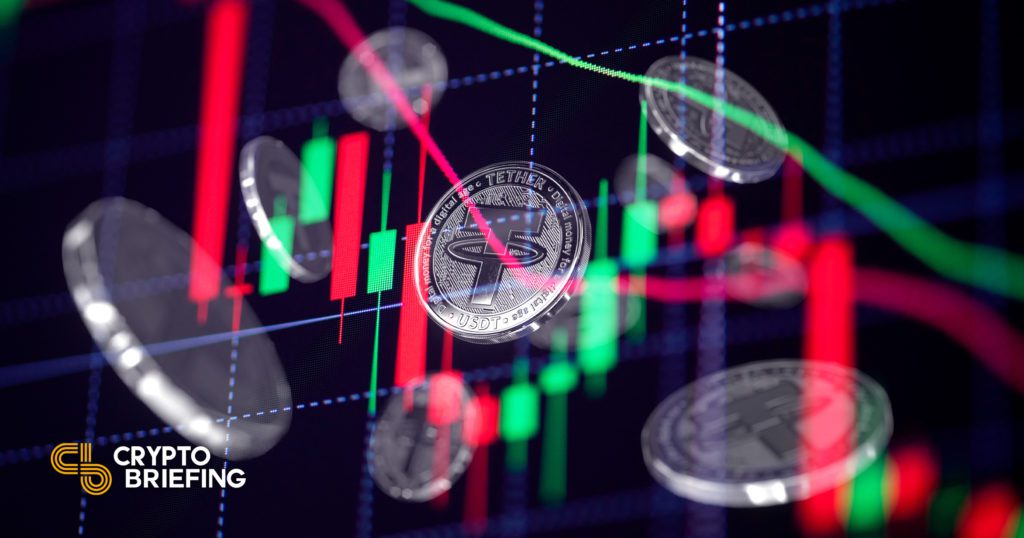 Key Takeaways
Tether's USDT has lost its peg to the dollar.
USDT briefly traded as low as $0.95 before recovering to $0.99.
Several other stablecoins are trading above their $1 target, while UST's plight continues.
USDT has fallen below peg in the past, but it's always managed to recover.
USDT Takes a Hit Following UST Crash
Tether's USDT is trading below $1.
The world's biggest stablecoin lost its peg early Thursday amid extreme conditions across the cryptocurrency market. USDT briefly depegged to $0.95 and has since recovered to $0.99. Per data from CoinGecko, several other stablecoins appear to be seeing the benefit as the likes of USDC, BUSD, and DAI are all trading at $1.01.
It comes as the largest decentralized stablecoin on the market, UST, faces the threat of a total collapse. UST is an algorithmic stablecoin that powers the Terra blockchain. It's come under intense stress this week after losing its peg to the dollar, briefly falling as low as $0.30. While it's trading close to $0.39 at press time, the network is in a precarious position. Terra's LUNA token is currently trading below $0.03, down 99.9% this week. As UST holders can redeem each of their tokens for $1 worth of LUNA, the network is experiencing a death spiral scenario that's placing immense selling pressure on LUNA. Terraform Labs issued a statement on emergency plans including a proposal to increase UST minting capacity today, but it needs to act fast based on LUNA's current downward motion.
Tether's Chief Technology Officer Paolo Ardoini shared an announcement today assuring users that USDT was robust enough to endure the current market climate, which has seen Bitcoin, Ethereum, and most other major assets suffer double-digit losses. He said:
"Tether has maintained its stability through multiple black swan events and highly volatile market conditions and even in its darkest days Tether has never refused a redemption… Unlike these algorithmic stablecoins, Tether holds a strong, conservative, and liquid portfolio that consists of cash and cash equivalents, such as short-term treasury bills, money market funds, and commercial paper holdings from A-2 and above rated issuers."
He also noted on Twitter that Tether was honoring redemptions at a $1 exchange rate despite the depeg event. ">300M redeemed in last 24h without a sweat drop," he wrote. Notably, USDT has previously fallen below its $1 target in previous market crashes, but it's always recovered swiftly.
Tether is a centralized entity responsible for issuing USDT. It works differently from Terra's UST in that it holds cash and cash equivalent reserves rather than relying on an algorithmic mechanism to sustain its peg. Though Tether has faced controversy over the veracity of its reserves in the past, it continues to hold a place at the core of the cryptocurrency ecosystem. Despite today's hit, it's faring significantly better than UST.
Disclosure: At the time of writing, the author of this piece owned ETH and several other cryptocurrencies.