Thailand's New Bond Coin Suggests Yet More Blockchain Opportunity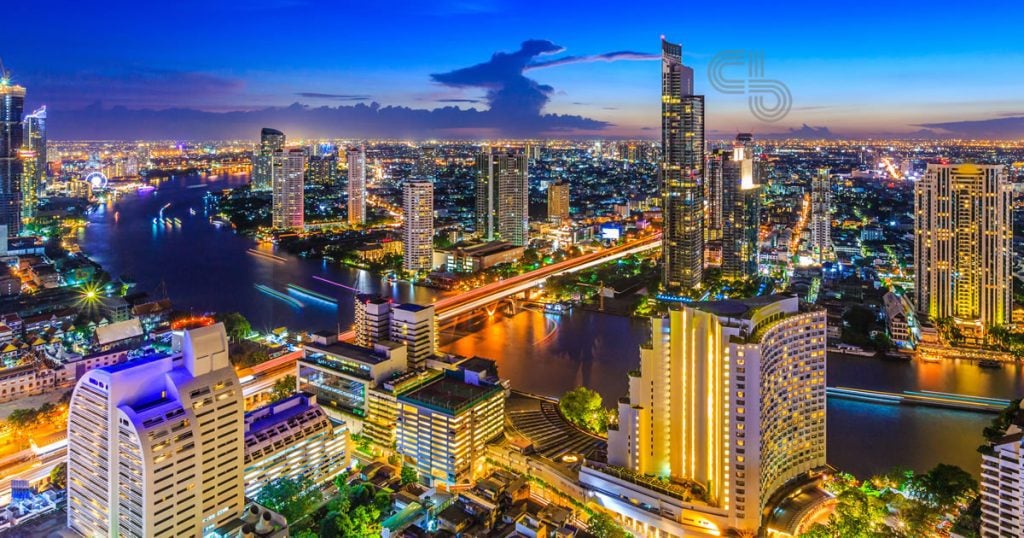 Thailand's financial markets are exploring a new use for blockchain tokens. The Thai Bond Market Association (TBMA) is "studying the use" of blockchain tech for corporate bonds, according to a report by the Bangkok Post.
TBMA president Tada Phutthitada told the Post that the bond registrar platform will include systems for bond settlement, subscriptions and transaction verifications. Sorry, miners—the platform will be based on a permissioned smart contract blockchain, which means probably no moon.
Thailand's Securities and Exchange Commission has already agreed to the project in principle, and the three-phase project is expected to be complete in about twelve months.
Chaitat Prachuabdee, executive vice-president of TBMA, told the post that the the new system "will cut the existing operational process to 1-3 days from 7-10 days."
The eventual goal of the system is "Bond Coin," a clearing and settlement system with immediate trades and fewer financial middlemen. Users will be able to check investment sums, interest payments, and bond conditions in real time.
Make your Own Bond
The creation of a "bond coin" for a financial smart contract platform represents an opening for one of crypto's advantages: automating complex processes to put them in the reach of everyday investors.
Technically, anyone can issue a bond, as David Bowie did in 1997. However, they are not simple instruments, and the complications involved put the overhead costs beyond the reach of all but the largest borrowers. Instead, the rest of us borrow money in the form of mortgages, financing and payday loans—with terms very much in favor of the lender.
However, some blockchain projects are exploring a different model: peer-to-peer loans, secured by a smart contract. Several companies—notably SALT, Nexo, BtcPop and Bitbond offer peer-to-peer loans for crypto collateral. With a bit of financial ingenuity, it's possible to issue and pay bonds on a smart contract as well.
Batman Against the Banks: A Smart Contract Advantage?
Remember the Big Short? It's one of the most exciting financial dramas of all time, although that's not exactly a high bar. There's a one-eyed Batman, an angry Michael Scott, and a rather grizzled Tyler Durden, all trying to make a fortune from the 2008 housing crisis. Ryan Gosling is in there too, working for the banks.
One of the pivots of the film is the mispriced bond market. The heroes —who are betting against real estate—are astonished that housing bonds are still soaring, even after an epidemic of mortgage defaults.
It's an excellent scene, and worth a rewatch:
Standard and Poors later paid out $1.5 billion for mispricing financial products.
The bigger problem was that the value of the bonds and their derivatives were determined by human beings with calculators. Despite sophisticated efforts to remain impartial, those human beings had biases—and bosses, and also a bottom line. No surprise S&P's ratings came with a heavy slant in favor of their clients.
This is one area where crypto offers a real advantage to financial markets. If smart contracts can be encoded to draw data from underlying assets, and if the market can be proofed against manipulation then it becomes fairly trivial to automate the valuation of bonds, derivatives, and even more complicated financial instruments.
With well-written smart contracts and data oracles, it might become possible to transparently verify the ratings from the blockchain.
---
But don't get too excited yet: there's no indication that the Thailand is planning to push that far in its blockchain research, and it's unlikely that such a sophisticated system can be developed within their twelve-month timetable. Real smart-contract bonds are probably a more distant future; until then, Thailand might have to settle for a more efficient bond market.
The author has investments in several cryptocurrencies, none of which are mentioned in this article.