The NFT Community Is Rallying to Support Ukraine
NFT fans are showing support for Ukrainian artists following Russia's military strike on the country. Several leading NFT marketplaces have also shown solidarity with Ukraine.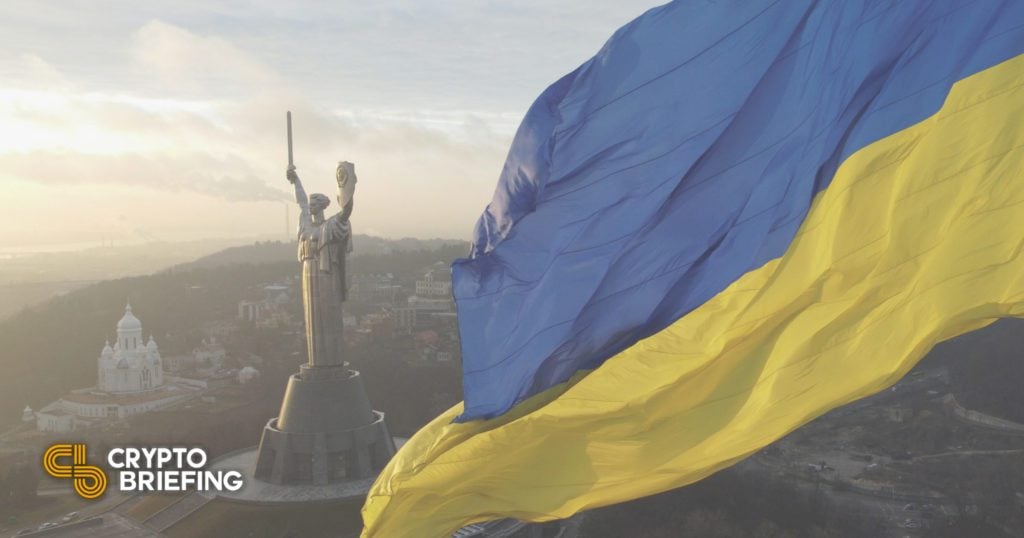 Key Takeaways
The NFT community is showing support for Ukrainian artists following Russia's invasion.
Many Ukrainian artists have seen their sales spike over the last 24 hours, and several leading NFT marketplaces have shown solidarity with the country.
Beeple also created a digital art piece dedicated to Ukraine.
The NFT community is coming together to help Ukrainian artists.
NFT Community Stands With Ukraine
The NFT community is showing support for Ukraine.
Multiple prominent NFT collectors took to Twitter to promote Ukrainian artists following Russia's invasion of the eastern European country Thursday. Two spreadsheets compiling hundreds of Ukrainian artists were circulated across the social media platform in a bid to encourage collectors to support their work. Many community members then rallied to buy art from Ukrainian artists as news of the conflict broke, with artists expressing their thanks for the support.
I'm very proud of the community and also collectors that unitedly support Ukrainian artists today. Of course it's important to also donate to official places but here we know who will receive the money and maybe it helps to go on and help their families etc. Prayers for Ukraine🙏🏼

— UnknownCollector 🇺🇦🕊🙏🏼 (@UnknownCo123) February 24, 2022
The Ukrainian NFT photographer Marina Light sold 22 pieces on OpenSea Thursday through Friday, her biggest burst of sales since she entered the NFT space in early 2021. Marina Light told Crypto Briefing in a private message that she was "moved to tears" by the support the community showed for her and other Ukrainian artists. "Such a huge number of artists and collectors responded and supported that it was hard to believe!" she wrote. "Only a real FAMILY could do that! On behalf of all Ukrainian artists, I express my gratitude for the help and participation. For us it is very important and really necessary in this difficult time. I can't even imagine how difficult it would be to get through this terrible period without such support from the NFT community."
Anastasia Mihaylova, another Ukrainian NFT creator who specializes in nude photography, also expressed thanks to the community after seeing a spike in sales. "Dear collectors, thank you so much for supporting Ukrainian authors in this difficult time from the bottom of my heart!" she wrote, sharing a link to a screenshot of OpenSea email notifications (the NFT marketplace typically emails artists whenever a piece of their work sells).
STAND WITH UKRAINE pic.twitter.com/g0Q9l23v59

— beeple (@beeple) February 25, 2022
Several leading NFT marketplaces also responded to the conflict. KnownOrigin posted a message Thursday announcing that it would pause its usual social schedule for a day "out of respect for the situation in Ukraine." It also encouraged its social followers to promote Ukrainian artists and charities. MakersPlace, meanwhile, announced that it would make a donation to RedCross Ukraine and turn its focus to "spotlighting Ukrainian artists" over the coming weeks. Some artists also announced plans to donate a portion of their sales to funds supporting Ukraine.
punk6529, a pseudonymous NFT enthusiast who's become an influential figure in the crypto art space over the last year, encouraged the community to support Ukrainian artists. "We can't do much here about the broader conflict. But we can help our art friends in Ukraine on an individual level. If you are in a position to do so, do take a second look at Ukrainian artists these days," they wrote.
The conflict has also inspired several new works. Beeple, the digital artist who rocked the art world when he sold an NFT for $69.34 million in March 2021, created a piece dedicated to Ukraine as part of his EVERYDAYS series. The work features an image of Ukraine's national flag in a war-torn scene. Beeple captioned the piece "STAND WITH UKRAINE."
Update: A group of prominent NFT advocates has announced an initiative called RELI3F to support Ukraine. The project will see 27 celebrated NFT artists—including sartoshi, Ravi Vora, and Allison Harvard—release 200 pieces each in a blind mint, with the funds from the primary sale going directly to Ukraine's relief efforts. It launches later today.
Disclosure: At the time of writing, the author of this piece owned ETH and several other cryptocurrencies.