THORChain Rallies 26% Ahead of Terra Integration 
Users will soon be able to trade LUNA and UST through the THORChain network.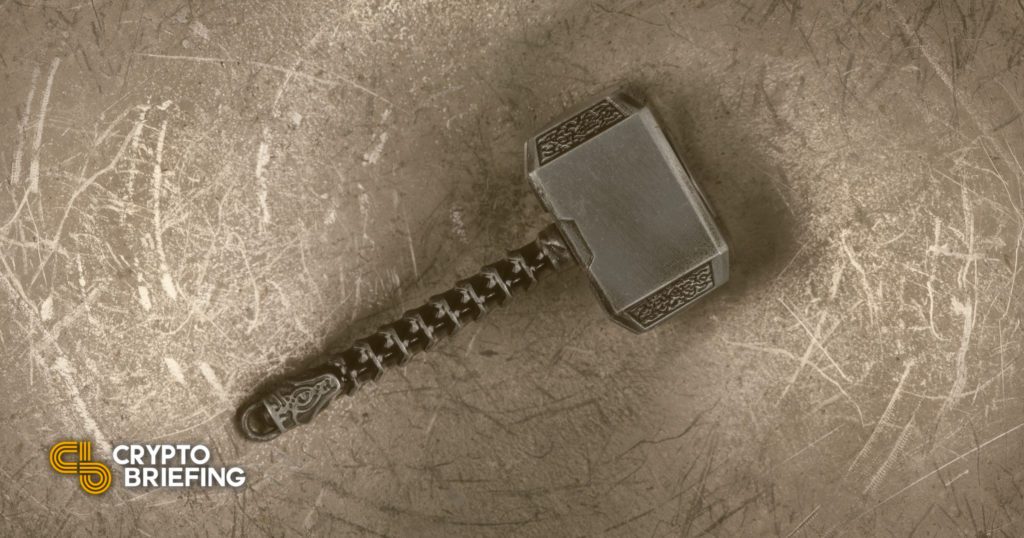 The cross-chain decentralized exchange THORChain has soared 26% today, pushing the network's native RUNE token up 51% over the past seven days.
RUNE Rallies Again
THORChain has rebounded ahead of one of the network's most highly-anticipated integrations.
The cross-chain decentralized exchange's RUNE token has gained an additional 26% Wednesday after a week of steady gains. RUNE is currently trading at $5.52 after rallying more than 51% over the past week.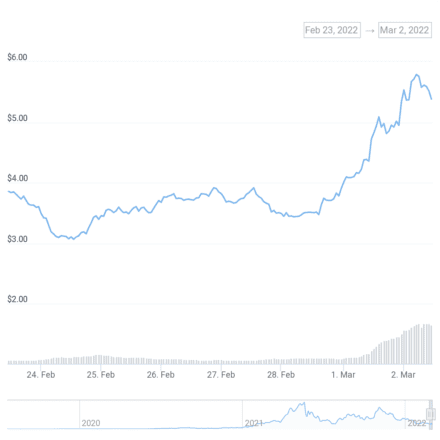 Several upcoming catalysts may be fueling demand for THORChain's native token.
THORChain is preparing to integrate the Terra network, allowing users to swap LUNA tokens and UST stablecoins directly for assets on other THORChain-integrated chains. Nine Realms, a team focused on bringing "institutional liquidity" to THORChain, confirmed in a Tuesday tweet that the Terra integration is complete. Developers are now working with the Terra smart contract auditor SCV to review the integration before a mainnet launch.
In addition to the imminent Terra integration, DeFiSpot, a decentralized multi-chain exchange built on top of THORChain, is also gearing up for launch. The project promises "boosted APYs" over the current high yields already available to those providing liquidity on THORChain-integrated chains. Currently, users can earn 60% APY on Binance USD, 19% on native Ethereum, and 17% on Bitcoin.
THORChain lets users directly swap their assets between blockchains without routing funds through bridges or centralized exchanges. The network has already integrated six blockchains into its cross-chain exchange: Bitcoin, Bitcoin Cash, Litecoin, Ethereum, BNB Chain, and most recently, Dogecoin. Terra will mark THORChain's seventh integration. As Terra is built with the Cosmos SDK, the integration should make it easier for THORChain to add support for other Cosmos SDK blockchains in the future.
Disclosure: At the time of writing this piece, the author owned LUNA, ETH, and several other cryptocurrencies.