TokenJar DEX Adds 400 Ethereum Coins In Six Weeks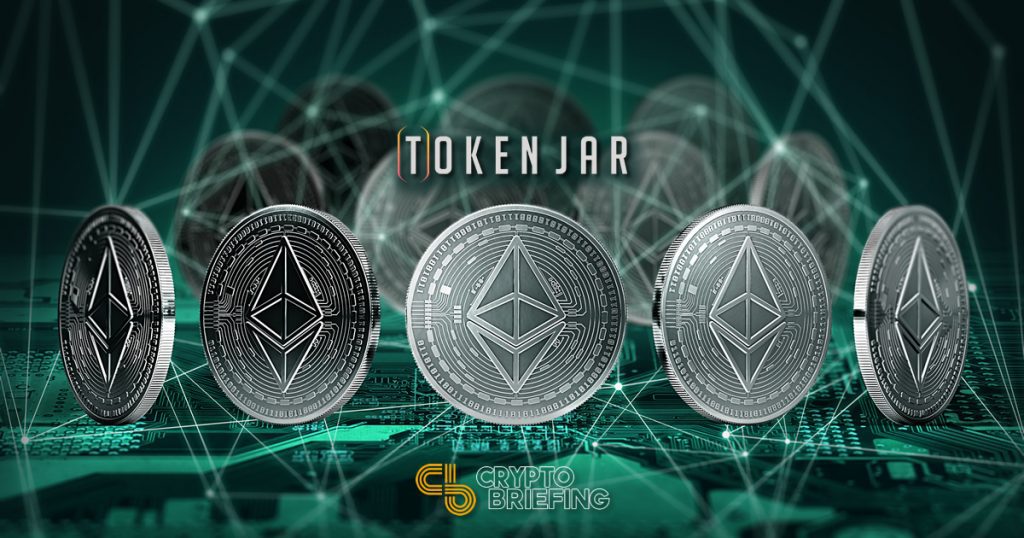 Have you ever heard of Experty (EXY)? It's a small ERC-20 token with a $3M market cap. How about TokenJar? It's a two-month-old decentralized exchange with over 400 Ethereum-based tokens. While neither has a particularly high profile right now, they're finding a synergistic existence that reflects the cryptocurrency industry's move towards less centralized trading platforms.
Despite its low profile, TokenJar, which is based on the 0x Protocol, is on something of a charm offensive, having added a flood of minor tokens in the past day: from "Ankorus Global" (ANK) to "0Chain" (ZCN). In addition to familiar names like REQ and ZIL, it's also got plenty of solid business propositions like "Thug Life Token"(THUG) and "Gambling Porn Network"(GPN).
More to the point, anyone can add a new custom token to the exchange with nothing but the token's ERC-20 smart contract.
One might be tempted to dismiss TokenJar as a minor corner for back-room trades, but such Decentralized Exchanges occupy an important niche in the larger crypto marketplace. Unlike major exchanges like Binance and Huobi, there are few barriers to entry.
If Binance is a highly-regulated, well-run supermarket with elevator music piped from the ceiling, Decentralized Exchanges are the thriving, bustling stalls on the sidewalk outside. The food in the supermarket may be safer, but the prices are better outside. On TokenJar there's no KYC, no minimum deposit, no listing fees: any shoe-string project is free to list its token, and every barefoot trader can start buying. The only cost for trading is the fee for gas.
There are some limitations. Although anyone can freely list their own home-brew projects, the "official" list is limited to qualified tokens. An administrator for TokenJar's telegram group listed three criteria:
1. The project is promising;

2. The token holders (are) enough;

3, A solid community."
At least two thirds of applicants are rejected, the administrator said. Other decentralized exchanges have similar limits; The most prominent Decentralized Exchange, EtherDelta, has had to limit the influence of custom tokens.
"Sometimes [we] get requests like 'Hey EtherDelta, I made a token that's named after me and my dog and serves no purpose whatsoever please list it'" ED exchange says on its Github repository.
Trusting your money to code might sound like a scary proposition, and in some ways it is. Large exchange houses are carefully curated to protect their reputations from scams and scandal. Last year, Coinbase was deeply embarrassed by the mess when it added Bitcoin Cash; it may be half a year before the next listing. On a DEX, almost any coin can be listed. The only safeguard is caveat crypto: there's no customer service to complain to.
But not all of these features are disadvantages. Counterparty risk is a serious threat at human-operated exchanges; the internet is full of horror stories about enormous fortunes being tied up by unreasonable demands. More to the point, the listing fees–which may exceed $1 million USD–put bluechip exchanges out of reach for all but the most well-funded ICOs.
So it's no surprise that smaller projects are finding safe haven in places like TokenJar. DEXs may not have the reputation of a Coinbase or Binance, but for emerging tokens – or sometimes, those that just don't have much volume or much of a future – they're as good as a bank.
After all, Gambling Porn Network could still surprise us all.
The author is invested in Ether and Bitcoin Cash, which are referenced in this article, but has not yet jumped into the highly-exciting world of connecting gangs and thugs on the blockchain.