TokenPay Supported Price Through Market Makers: Is That A Problem?
Should crypto token issuers absolve themselves of relationships with market makers?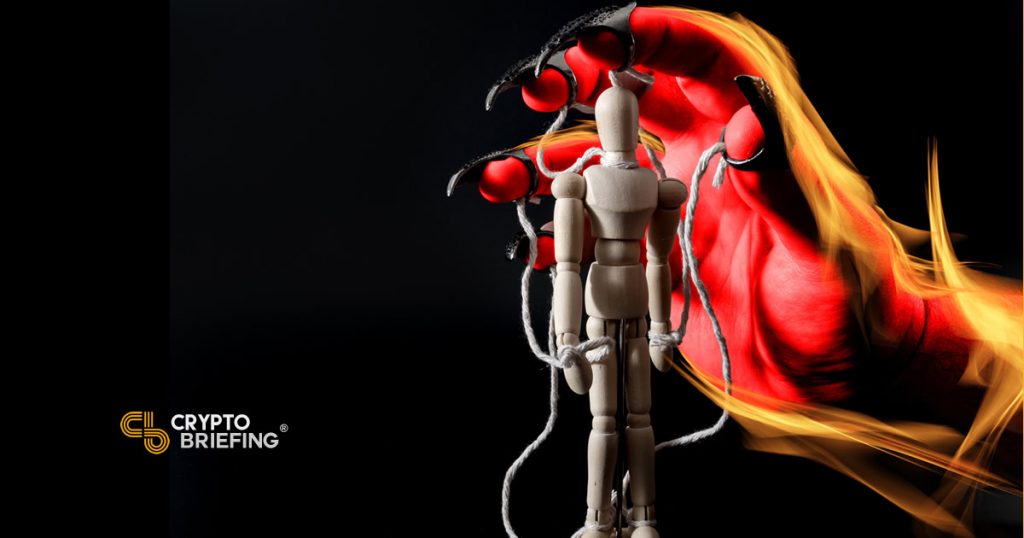 Market making is part of life in the cryptocurrency sphere – but while traditional markets are able to protect investors through a 'separation-of-powers' rule, crypto markets have no clear guidelines that define and enforce restrictions on how market makers operate.
Take the case of TokenPay, an ambitious blockchain project that aims to bring crypto into mainstream use among retailers.
The project's team has recently hit back at a website purporting to have identified a number of operational wrongdoings. The defense is lengthy and detailed. But they may have inadvertently exposed themselves to further questions, by revealing that they engaged the services of a market maker in a manner that might not find favor with regulators in the U.S., to take one jurisdiction as an example.
---
TokenPay Rejects Accusations
TokenPay released a Medium post outlining their defense to a number of allegations made on a website they do not name. It is fair to assume they are referring to tokenpayexposed.com.
TokenPay Exposed has accused TokenPay of a number of questionable practices – from selling securities to Americans during their ICO, to not having a registered business during their ICO, and mismanaging money after the token raise.
The accusations go on to include allegations that TokenPay uses Twitter to engage in pump and dump schemes as well as engaging in a range of dubious deals in relation to domains and spending TPAY tokens that were supposed to have remained locked.
TokenPay emphatically rejected all the accusations and followed with detailed explanations in their responses to them.
The purpose of this article is not to take sides in this debate, but to bring attention to a fairly unusual admission.
---
Market Makers In Crypto
The Blockchain Transparency Institute's April 2019 report found that a staggering sixty percent "of all exchanges ranked on popular data sites have little to no volume and were found to be over 96% fake each."
The least affected major exchanges were Huobi, with 45 percent real volume, and Binance with 87 percent. Kraken was the cleanest, with virtually all volume found to be legitimate.
TokenPay's impassioned defense of the accusations leveled at it, which it argues are "false and defamatory" and were accompanied by an attempted extortion of "several hundred thousand dollars", revealed that it created liquidity for the TPAY community in the wake of a domain deal that took place on the market by hiring the services of market makers:
The company reiterated that later:
---
The Role Of Market Makers
Market makers play a legitimate role in most markets. But in regulated traditional markets, they are licensed and their activities are monitored. In the U.S., for example, market makers are only permitted to contract with exchanges. Pursuant to the Financial Industry Regulatory Authority (FINRA) Rule 5250, they cannot enter agreements with issuers and have not been able to since 1975:
The purpose of the rule is self-evident. What kinds of incentives might a market maker have if the issuer is, for example, looking for a certain price for their security? Market makers are in a position to manipulate the market for less liquid or smaller cap securities, so they are not permitted any relationship whatsoever with issuers in regulated markets.
Market makers work with exchanges to create liquidity, ensuring a buyer or seller of a security isn't left with an illiquid asset they bought in good faith or left trying to get one that isn't trading. Their job is to set fair prices by matching orders, providing liquidity when there otherwise isn't any.
As the BTI has found, crypto markets suffer from liquidity problems. Market makers have a useful role to play in the industry. And there are plenty of them around. Many are likely to offer liquidity only services, but it is well-known that many also offer services that help move a token's prices.
That could easily lead to manipulation. And that's why it is a tightly regulated service in traditional markets, where they may only have a relationship with an exchange.
---
Bleeding Edge Tech Needs A Steady Hand
Crypto markets may represent the bleeding edge of a better future. But there are valuable lessons to be learned from how traditional markets have been regulated. Separating market makers from issuers is one of them, as it is a relationship that begs to be abused.
Market makers are presently necessary for crypto markets because of the extremely low liquidity levels of many new tokens and on many smaller exchanges. Pragmatism and idealism are not bedfellows in this situation. The industry needs market makers.
But hopefully, as liquidity enters the sector, token issuers find they are able to sever their relationships with them, allowing exchanges to employ their services instead.
Only that way will the industry move ahead and mature.