The Top 5 Crypto-Friendly Nations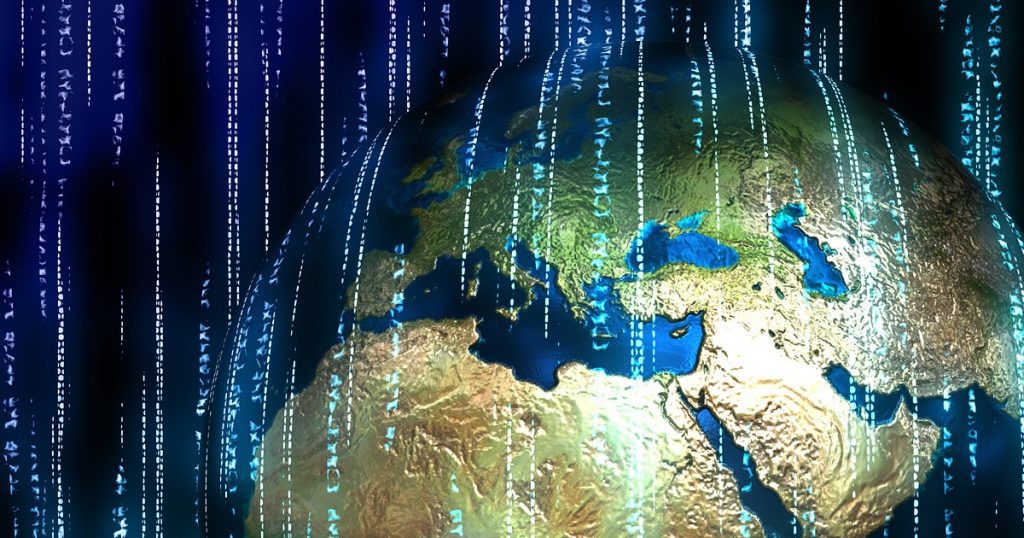 Regulatory approach to the highly-disruptive blockchain sector varies wildly around the world. In this article we'll take a look at the top five most crypto-friendly nations and check out how they're helping to foster the growth of blockchain technology and distributed ledger innovation.
Over the last year, governments have struggled to keep up with the rapid evolution of the cryptocurrency market. While countries such as China and Korea have taken a stance toward the the control of digital currencies (albeit a regularly-shifting one), other nations have adopted a far more progressive position.
These crypto-friendly nations aren't included just for their beneficial tax laws, but for giving the rapidly-evolving blockchain community a safe haven to innovate and create.
Switzerland
Switzerland has recently made headlines for pioneering a new framework for the regulation of initial coin offerings, or ICOs. The Swiss Financial Market Supervisory Authority (FINMA) has recently announced guidelines intended to assist local startups in launching ICOs in a manner that is compliant with Swiss law.
The watchdog has released the guidelines with the intent of clarifying the ways in which blockchain entrepreneurs will need to adhere to KYC and AML laws, thereby accelerating the growth of distributed ledger technology platforms within the country.
FINMA chief Mark Branson has stated that the updated regulatory framework is intended to help foster the development of ICOs in a more compliant manner:
"The application of blockchain technology has innovative potential within and far beyond the financial markets. However, blockchain-based projects conducted analogously to regulated activities cannot simply circumvent the tried and tested regulatory framework."
Switzerland's stance on initial coin offering is orthogonally opposed to the approach taken by countries such as Korea and China, both of whom have taken steps to ban initial coin offerings completely.
In January, Swiss Economics Minister Johann Schneider-Ammann outlined his vision for a new blockchain-focused Switzerland would adopt the liberal perspective held by the Swiss municipality of Zug on a country-wide basis:
"The Canton of Zug, the Cryptovalley, has come a long way. There we can gain experience. If the experiences in Zug are positive, we can extend that to the nation. Therefore the statement: It does not need to stay with Cryptovalley, it should become the crypto-nation."
Zug, located in central Switzerland, is home to the "Crypto Valley" project, an independent, government-supported association that is aiming to create a "world leading blockchain and cryptographic technologies ecosystem."
Japan
Japan is extremely friendly toward cryptocurrency, and is a major global market hub. In April 2017 Japan officially recognized cryptocurrency as legal tender and offers exchange platforms a liberal regulatory environment in which to operate. According to local media, Japanese Yen accounts for more than 50% of the global trade in Bitcoin worldwide.
It's clear that Japan has adopted the crypto revolution wholeheartedly, and is home to the world's first cryptocurrency themed J-pop band called "Virtual Currency Girls"— which is as bizarre as it sounds. More recently, the two largest crypto industry groups—the Japan Blockchain Association and the Japan Cryptocurrency Business Association— have announced a merger that will create a self-regulatory body.
The new organization, which is set to launch on April 1st, will benefit from allowances in last April's revised Payment Services Act that allows self-governing regulatory bodies to set penalties for breaches of self-imposed rules. Japan's proactive approach to self-governance and compliance makes it one of the most progressive crypto-friendly nations in the world when it comes to rapid adaptation to the shifting blockchain ecosystem.
United Kingdom
It may seem surprising that a global financial hub such as the UK would be on the list of crypto-friendly nations, but perhaps as a fear of waning influence due to Brexit, regulators have been hands-off to date, and London is home to a thriving crypto community.
In a similar manner to the recent crypto industry alliances made in Japan, the UK has recently seen seven of the largest crypto companies join together to create the first UK blockchain industry trade body. In a move intended to pre-empt the threat of regulatory crackdowns, CryptoUK has become the first self-regulating cryptocurrency organization in the country and has recently released a code of conduct to promote industry best practices.
CryptoUK plans to operate in tandem with the UK government and aims to assist British blockchain startups and platforms in ensuring that they are compliant with AML and KYC regulation. Iqbal Gandham, the Chairman of CryptoUK, stated that the alliance aims intends to "promote best practice and to work with government and regulators," adding that the organization can become "the blueprint for what a future regulatory framework will look like."
In the UK, enterprises and financial institutions are governed by the Financial Conduct Authority, or FCA. Under current UK regulations, however, cryptocurrency exchanges, brokers, or business are not regulated by this arm of the government, and as such exist in a laissez-faire grey area that gives them a great degree of freedom with regards to their operation. This situation, therefore, makes the UK a highly attractive location for blockchain-based organizations.
The CryptoUK alliance aims to assist the British government in integrating cryptocurrencies and blockchain into regulatory frameworks in a manner that ensures that the country remains a hotbed of crypto innovation and development.
Netherlands
Amsterdam is widely known in the cryptocurrency ecosystem for hosting the "Bitcoin Embassy", which is home to a highly active crypto-community that is working hard to promote widespread adoption of the most valuable cryptocurrency. Named as the best tech startup city in Europe, Amsterdam boasts the highest density of Bitcoin ATMs in the world.
Despite the high popularity of cryptocurrency in the Netherlands, regulatory action regarding blockchain technology has been decidedly lax. While the Dutch government has been experimenting with its own cryptocurrency— the De Nederlandsche Bank "DNBcoin", regulation regarding crypto has yet to manifest in the progressive European country.
The Dutch Blockchain Coalition, however, is currently working toward a comprehensive regulatory system that will promote responsible blockchain and cryptocurrency development. As an alliance between over 20 different organizations, the coalition aims to establish a concrete method of enforcing digital identities in order to keep up with changing KYC and AML requirements.
The Dutch Authority for the Financial Markets does not currently regulate initial coin offerings, but recently advised the European Securities and Markets Authority that the cross-border nature of token crowdsales requires responsible action at an EU level.
Denmark
Denmark is arguably one of the most crypto-friendly nations worldwide, boasting a highly attractive 0% tax on cryptocurrencies. Denmark doesn't recognize cryptocurrencies as legal tender as they possess no "issuer" and thus are exempt from regulation as outlined in this document released by the The National Bank of Denmark
While the Danish government has released a number of warnings regarding the speculative nature of cryptocurrency investing, they appear to be following a strictly "hands-off" protocol when managing cryptocurrency regulation, delegating regulatory management to the EU. This regulatory vacuum, combined with a total lack of tax interference, makes Denmark a highly pro-crypto nation.
The Future of International Crypto Regulation
All of the above crypto-friendly nations offer different benefits for individuals and organizations working or investing in the developing blockchain ecosystem. One common factor shared across pro-crypto nations, however, is the proactive formation of self-regulating communities or organizations that are attempting to guide the development of crypto regulation in a positive direction.
With alliances such as CryptoUK, the Dutch Blockchain Coalition, and Japan's new self-regulatory organization, the crypto industry as a whole is stepping forward to assist foundering regulatory arms in keeping abreast of the blockchain ecosystem.