Meet Travala, The Blockchain Booking Solution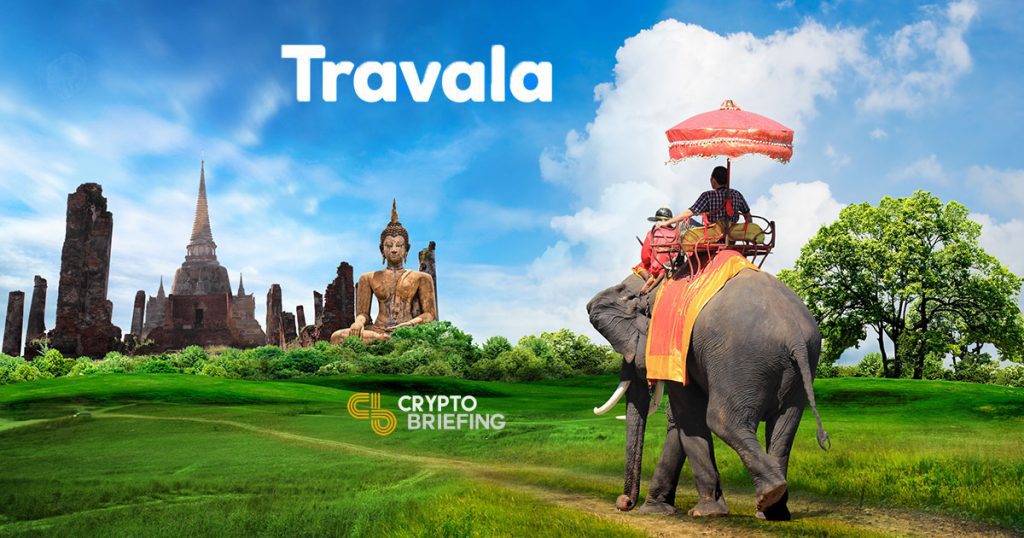 Travel is one of life's great pleasures, but it's hardly an affordable one. Bookings providers make bank from unwary travelers, and finding the right price can be a matter of luck rather than skill. Or, if you prefer AirBnB, you've got those hidden cleaning fees – the main purpose of which seems to be to clean your pockets.
Fortunately, one company is offering a crypto solution to the traveler's woes. Travala is a next-generation online travel agency (NOTA) whose booking platform combines decentralized technologies and tokenized incentives.
Using blockchain technology, Travala offers the travel industry cost efficiencies, a secure payment platform, and an easy-to-implement loyalty rewards program.
Travala (formerly known as Concierge) concluded its initial coin offering in April of 2018, raising around US $2.6 million in funds. Since then, Travala has seen dramatic growth in its partnerships with hotel providers and aggregators. The platform currently offers access to more than 565,000 properties across 210 countries.
According to CEO Matt Luczynski, Travala is "on average 15% cheaper than mainstream competitors" like Expedia or Booking.com.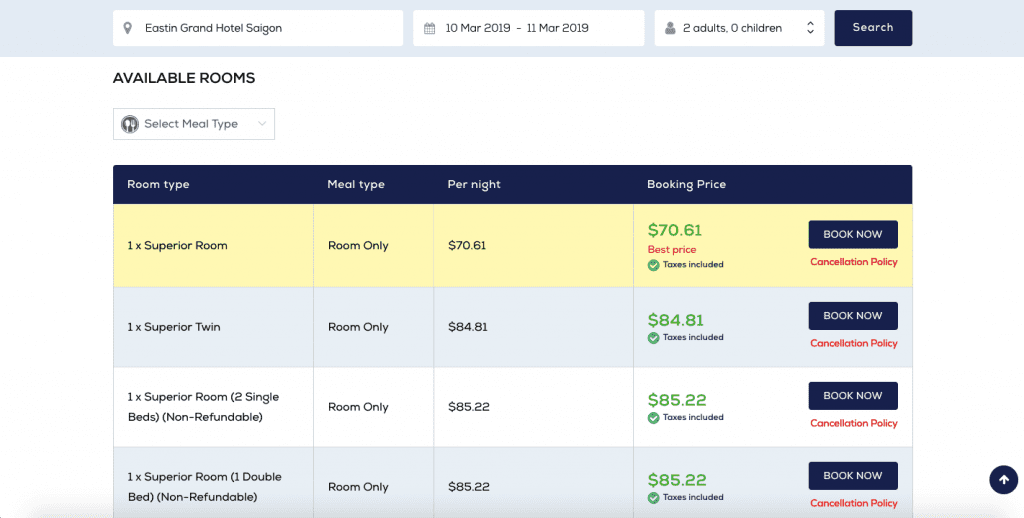 Travala offers services similar to those of current travel booking platforms. From user experience, it appears as if the company is already delivering the functions outlined during the ICO.
---
User Experience
While this author hasn't yet booked any hotel offerings through the Travala, there are plenty of reviews from those who have.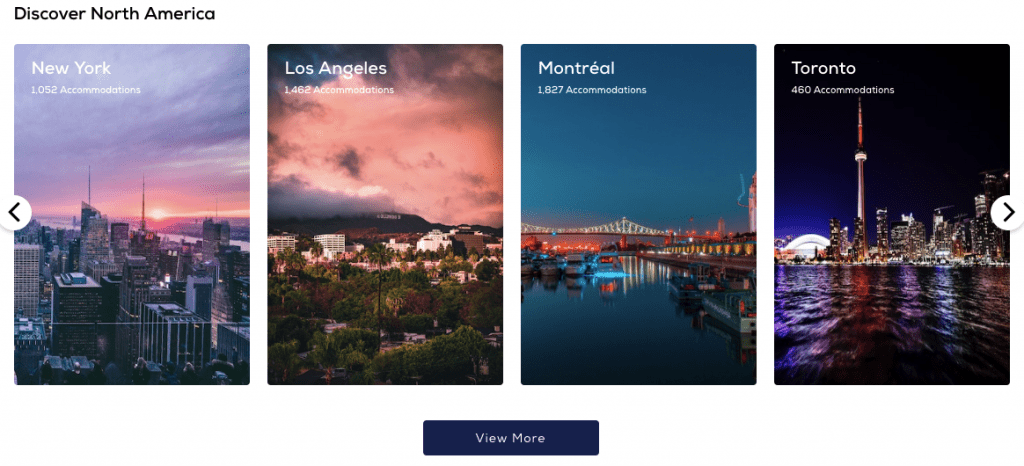 One frequent traveler used the Travala platform to book a stay in a room that was "spacious by Hong Kong standards." The author says, "Travala packaged everything up nicely, all-inclusive price and you could see exactly what you were paying."
The review also includes a cost comparison between Travala and Booking.com, highlighting the transparency on taxes and final costs.
Another user, by the handle Xen, recounted the step-by-step process of booking a stay for two in Brisbane, Australia. According to Xen, "the price was around 15% cheaper than Booking.com," a difference of about US $100.
Xen's articles demonstrate the search, payment, and check-in process, as well as the process of sending AVA tokens from a Neon Wallet to pay for the trip.
Travala also offers a detailed outline of the transfer and payment process. In addition to NEO or AVA, travelers can choose from more than 40 cryptocurrencies such as Bitcoin, Litecoin, BNB, Zcash, or even Dogecoin.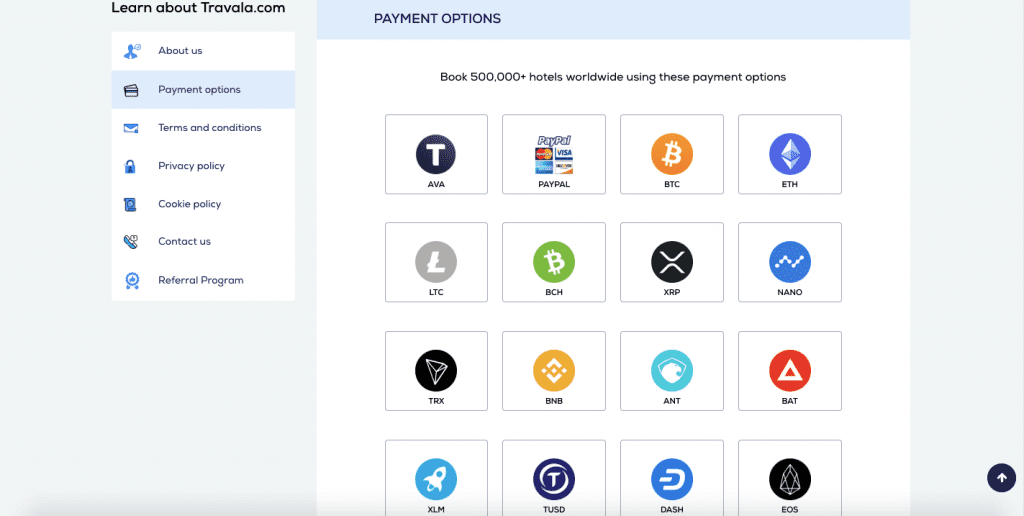 Users also can pay via Pay Pal, which in turn accepts Visa, Mastercard, and other credit cards.
---
The AVA Token Use Cases
The Travala platform offers AVA rewards to users who "who help grow the platform through authentic reviews and other content." This incentive aims to offer a genuine review system for customers as they shop.
Users have access to an additional 10% in savings through a combination of the SMART discount and loyalty program. The program has tiered layers, with growing rewards according to the number of AVA coins staked in the users' wallet. Users can also collect rewards by referring new members to the platform.
In addition, all refunds are given in AVA tokens, regardless of the original currency of payment. For rewards, Travala distributes its native token (AVA) based on the exchange value of the token on the day of the payment.
---
How does Travala compare?
Travala isn't the only blockchain startup looking to corner the travel industry. Lock Trip is a hotel and vacation home rental platform, that is currently in beta version. The service aims to take "0% commissions on bookings" and offers access to more than 100,000 hotels.
Prices are listed in the native LOC token, and according to CEO Nikola Alexandrov, their prices are so competitive they "are not allowed to display them publicly."
Beyond a travel booking platform, Lock Trip also offers an open-source distributed database as a "turnkey solution for marketplaces to source inventory easily."
Similar projects include Winding Tree, which offers the "open source infrastructure for travel inventory distribution." Suppliers can distribute their inventory directly to points of sale, and purchasers can access inventory from a single platform with no fees.
---
Looking forward
In January of 2019, Luczynski announced an additional fundraising round. Instead of a coin offering, the company will hold a traditional equity-based Series A round, in conjunction with crowdfunding. 95% of available equity would be allocated through Series A, with the remaining 5% to be distributed through the crowdfund.
The raised capital will be used for "accelerating growth exponentially to add more users and bookings to the platform."
---
The Travala platform is currently an operational and live product with a sleek user interface, seamless user experience, and the ability to pay with fiat or multiple cryptocurrencies.
The platform has grown rather quickly in its first year of operation and seeks to continue that growth through a capital injection of funding.
---
The author invests in digital assets, which includes NEO and Bitcoin mentioned in this article.