TRON Denies 'Exit-Ban' Allegations, Says Sun Is Outside China
The allegations came first from a Chinese business newspaper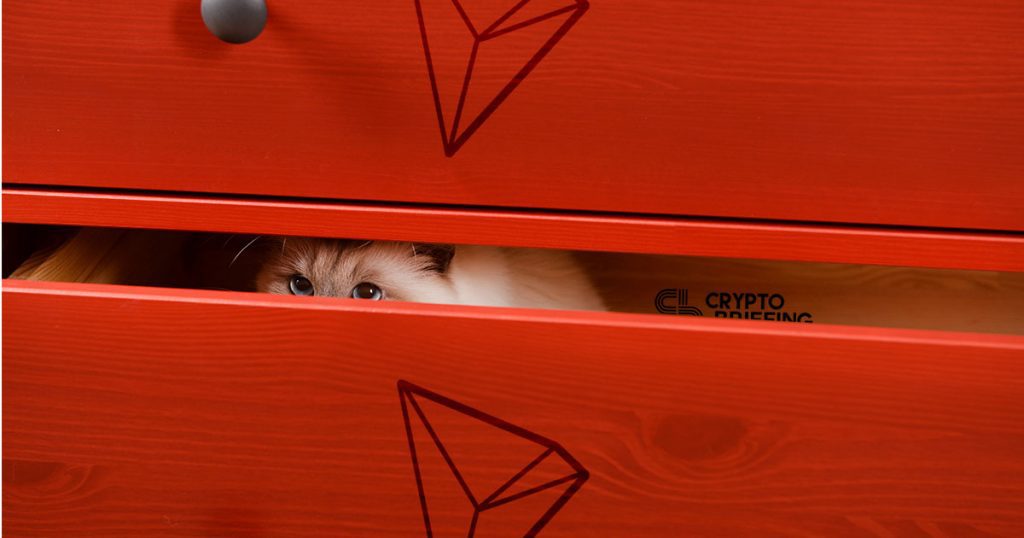 The TRON (TRX) Foundation has denied rumors that Justin Sun is being prevented from leaving China, for the salient reason that the TRON founder is not actually in the country.
A TRON spokesperson reiterated to Crypto Briefing today that Sun is currently suffering from kidney stones and is recuperating at his home in San Francisco.
The same announcement was given to the press last night, after the TRON Foundation announced that Sun had postponed his long-awaited lunch with the celebrated financier and long-term crypto sceptic Warren Buffett. Sun paid more than $4.5M for the privilege.
The cancellation had been met with widespread criticism and derision in the TRON community, particularly in China. Rumours began to circulate that Sun was unable to leave China, due to a government enforced "exit ban." Sun denied the allegations on his Weibo account earlier today.
The story first appeared in Chinese state-owned business news site 21st Century Business Herald earlier today. Citing multiple sources, the article says that Sun had not been allowed to leave mainland China and was currently being investigated over accusations that TRON was running illegal gambling operations. 21st Century also claimed that Sun's other startup, Peiwo, was illegally involved in the pornography business.
The newspaper is described as "the largest and most influential mainstream financial media in mainland China" on the Chinese-language version of Wikipedia.
It was soon picked up by other media outlets, including CoinDesk, which updated their article earlier today. According to their revised article, "Justin Sun is under Chinese government control, meaning he is not facing formal charges at this time but is not allowed to leave the country."
The price of TRX tokens has dropped precipitously since last night's announcement, and TRON's total value has fallen from approximately $1.9bn to around $1.5bn. That's nearly a fifth of the token value wiped out in under a day.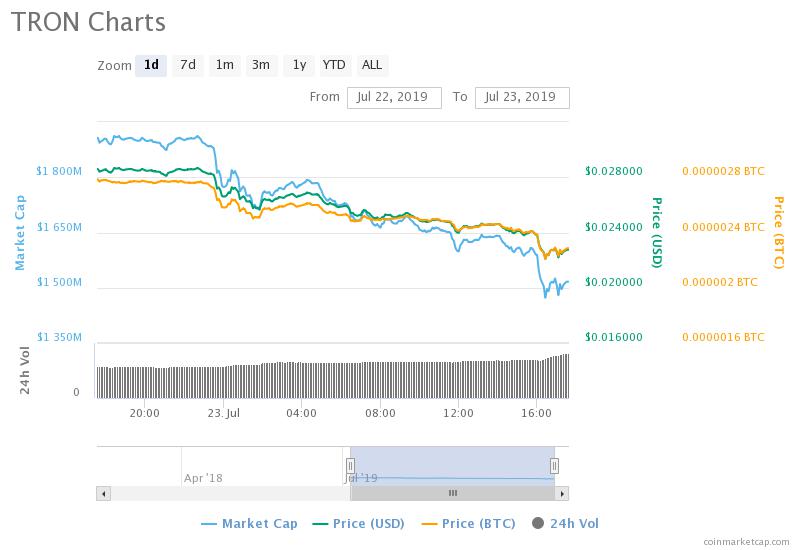 It can take anywhere between 3-4 weeks to recover from kidney stones. The TRON spokesperson said that Sun's illness would not delay or hold back any announcements or targets that had previously been scheduled.