Tron Uprising: Channels Inner MakerDAO, Launches DeFi System
TRON is set to enter the world of DeFi through a Maker-like project called "Djed."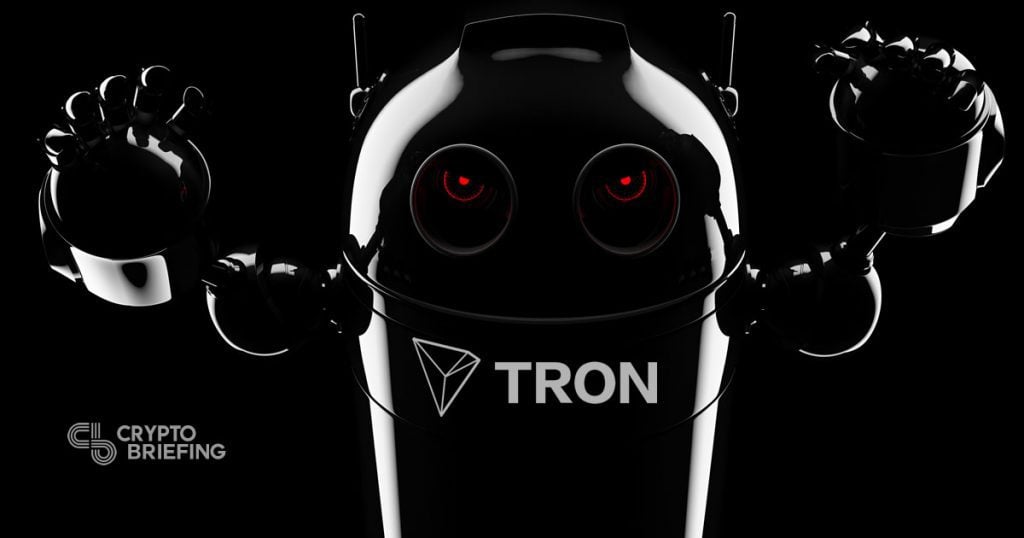 Key Takeaways
TRON to launch DeFi ecosystem, Djed.
Djed will include new TRX-backed, USD-pegged stablecoin, USDJ.
TRON's DeFi network has similarities to MakerDao.
An uprising led by the Tron Foundation has unveiled a new DeFi and stablecoin system labeled "Djed."
Tron's Djed, A New Collateralized DeFi System
Tron has launched a MakerDAO-style DeFi ecosystem, known as Djed. Djed is set to feature a TRX-backed, USD-pegged stablecoin, USDJ.
The move, signposted earlier in the year, was announced by the Tron Foundation's Justin Sun on Twitter:
Something new. #DJED #TRON #TRX $TRX pic.twitter.com/k0rbDtjT0Y

— H.E. Justin Sun 🅣🌞🇬🇩 (@justinsuntron) March 28, 2020
Djed will allow users to borrow USDJ from collateralized Tron token positions. According to the whitepaper:
"USDJ is a new currency generated through decentralized smart contracts on the TRON network. Anyone can pledge TRX as collateral to generate USDJ. USDJ enters into free circulation as any other cryptocurrency does once generated. It is pegged to the US dollar through Collateralized Debt Positions (CDPs), and also has autonomous feedback mechanisms."
Remarkably, the Djed team conceded in the whitepaper that the tokens in the current TRON ecosystem are "not viable for everyday use" given their volatility.
Tron Uprising: Capitalizing on a Hurting MakerDAO
Tron's Djed DeFi ecosystem has a number of similarities to that developed by DeFi giant, MakerDao.
The proposal incorporates a stability fee, community governance, a price stability mechanism, and a mechanism for liquidation. The Djed platform will have its own token, JED. The whitepaper outlined that any Tron account is able to submit improvement suggestions, with JED holders having voting rights.
The community governance system is similar to that of MakerDAO. The MakerDAO community was recently required to enact a number of proposals to stabilize its DeFi ecosystem in the wake of shocks caused by the Mar. 12th Ether fall.
The platform was forced to rush in Circle USD to help stabilize the system with a liquidity injection. The Maker Foundation recently gave full control over decisions to MKR holders to move towards complete decentralization.