Trump: Bitcoin "Seems Like a Scam," Threatens the Dollar
Donald Trump told Fox Business that he has no plans to invest in Bitcoin because it "just seems like a scam" that threatens the U.S. dollar's dominance.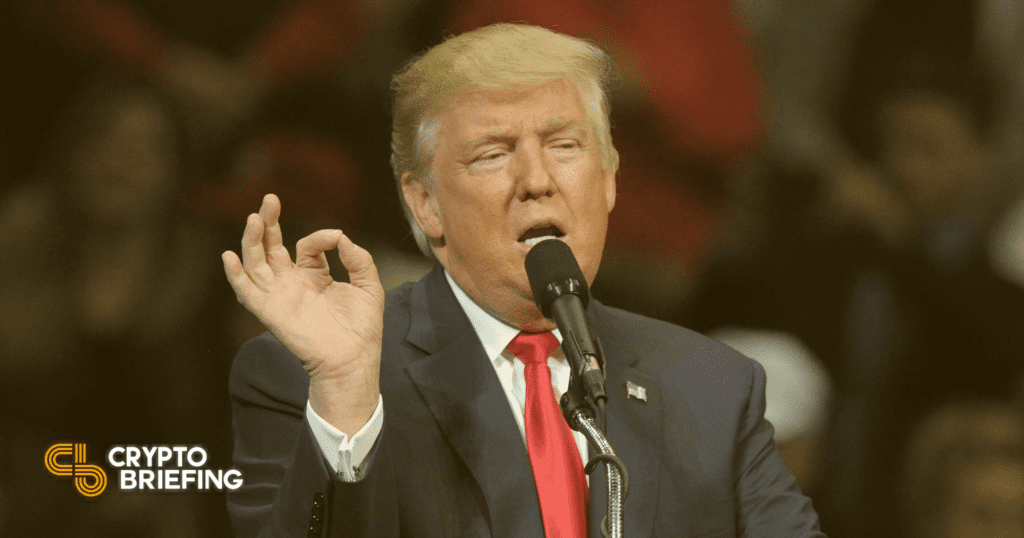 The former U.S. president has confirmed that he is not a fan of cryptocurrencies.
Trump Slams Bitcoin
Donald Trump thinks Bitcoin could be "a scam."
In a Monday interview with Fox Business, the 45th U.S. President answered a question on whether he had plans to invest in the leading cryptocurrency. He responded that he hadn't invested because it "just seems like a scam," before adding that he isn't a fan of the asset "because it's another currency competing against the dollar."
The comments reiterate the sentiments Trump shared in a widely-shared 2019 tweet, when he said that he was not a fan of cryptocurrencies, remarking that they are "not money" and that their value is "highly volatile and based on thin air."
Trump's successor in the White House, President Joe Biden, is yet to make such an explicit call on cryptocurrencies, though the Treasury appears to be taking major steps to ensure the asset class is taxed. It recently presented a proposal for crypto transfers worth over $10,000 to be reported to the Inland Revenue Service.
In the Fox Business call, Trump also said that he wants the dollar to be "the currency of the world." He'll have to hope the world doesn't opt to follow El Salvador's lead: on Saturday, the country's President Nayib Bukele announced that he will be submitting a bill to congress to use Bitcoin as legal tender. El Salvador currently uses the U.S. dollar.