TrustToken Unveils TrueGBP, A British Pound Stablecoin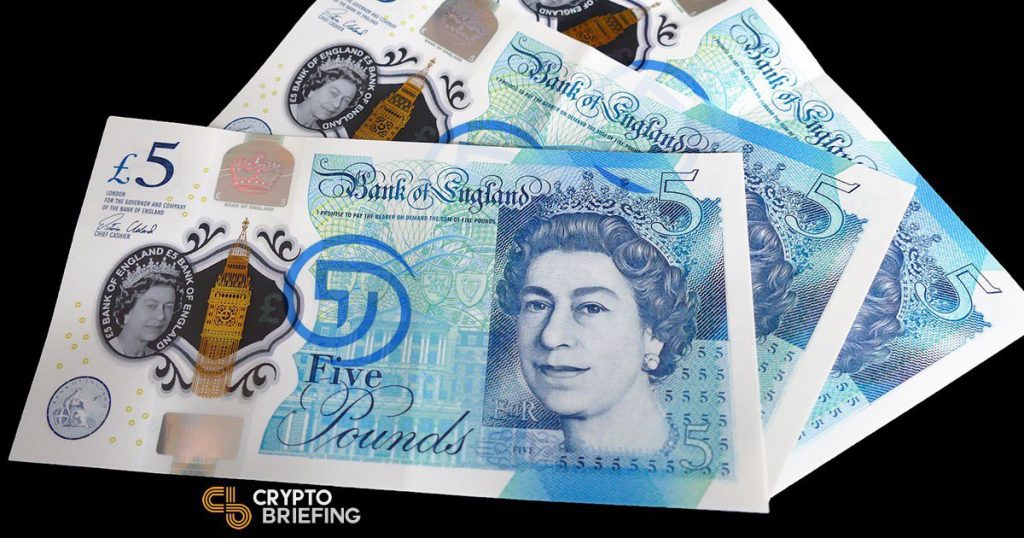 One of the leading stablecoin providers has revealed their latest token offering. TrustToken, which launched the TrueUSD last year, says the new token will represent a digitized form of British currency: the TrueGBP. The team hopes that the new coin, which went live earlier today, will have a "massive impact" on the foreign exchange market.
But why the pound, and why now? Political uncertainty in the UK has put sterling on a downwards spiral on most currency markets. Since 2016, sterling has fallen 10% against the U.S. dollar.
But sterling has some unique characteristics, and traders generally see it as a stable currency. Brexit casts a long shadow, but robust market confidence has still made GBP one of the best-performing currencies in 2019.
"People are particularly interested in trading the pound," said Rafael Cosman, TrustToken's CTO, in a phone call with Crypto Briefing. Sterling, he explained, is one of the most popular currencies for foreign exchange; average daily volumes are in the tens of billions of dollars.
TrustToken has sought to add another major currency for quite some time. The company seriously considered adding the euro (EUR) or Japanese yen (JPY). But the team finally agreedthat GBP was "top of the list" a few months ago because it suited their requirements.
Sterling has no capital controls, meaning TrustToken can hold GBP without any government-imposed restrictions. It also has positive interest rates, meaning holdings accrue interest.
"It was the biggest opportunity at the time," Cosman added.
TrustToken works on a similar model to Tether (USDT). Users deposit actual fiat currency and receive a newly-minted digital asset, pegged to fiat on a 1:1 ratio. The currency is held in a bank account and can be released any time by returning the token. TrustToken releases regular independent audits of their accounts.
Market makers can take advantage of any arbitrage opportunities, buying undervalued tokens and redeeming them for a dollar with TrustToken. This "free market mechanism" closes any price disparities and keeps the value of TrustToken stablecoins…stable.
Cosman points out that TrueUSD, which launched just over a year ago, isn't exclusively for crypto investors looking to shelter in a bear market. "We have a wide variety of users, from speculators to e-commerce," he said.
TrueGBP forms part of the project's effort to improve its offering in order to tap into a much larger market. The ability to trade well-known assets round the clock with little friction is a clear growth opportunity. The project believes it can take full advantage of these opportunities by appealing to a growing list of use-cases.
What TrustToken offers is the ability for traders to gain exposure to a fiat currency in tokenized form. The main advantage of TrueUSD, according to Cosman, isn't the stable value per se, but rather the ability to send money anywhere at any time with minimal transaction fees.
"Wires don't work nights," said Cosman. "TrueUSD is 24/7".
---
The author is invested in digital assets, but none mentioned in this article.