Turkey's Erdoğan Orders Study of the Metaverse
President Recep Tayyip Erdoğan wants his Party to "study" the Metaverse and its applications.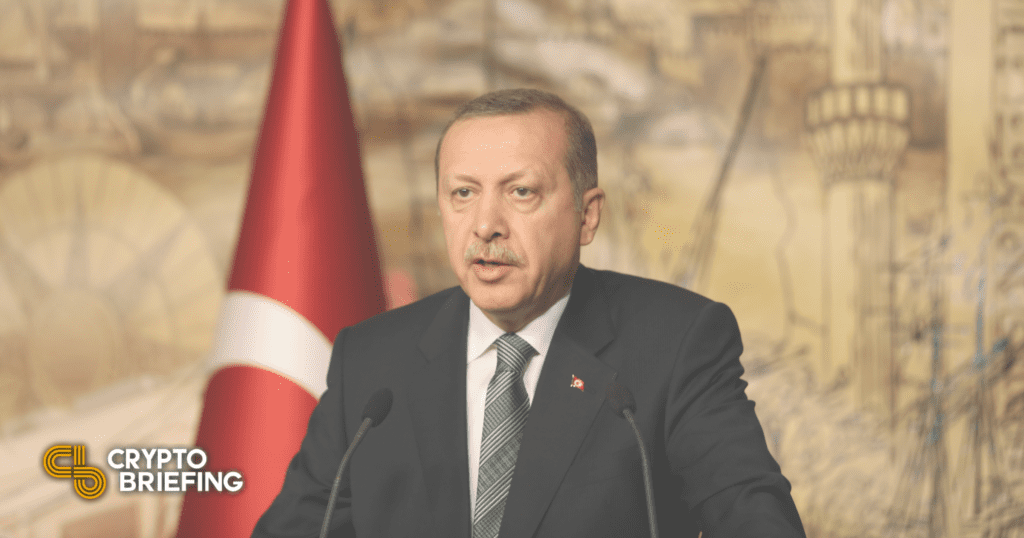 Key Takeaways
President Erdoğan has instructed AK Party officials to analyze and research the Metaverse phenomenon.
Investors have already spent millions of dollars purchasing Turkish virtual land on the Metaverse.
Turkey has not had a history of being a crypto friendly jurisdiction under Erdoğan's rule.
Turkey appears increasingly interested in blockchain and the Metaverse specifically, if recent directives from its president are any indication.
Turkey in the Metaverse
Turkish President Recep Tayyip Erdoğan has ordered his ruling Justice and Development Party (AK Parti in Turkish) to conduct research into the emerging utility of blockchain technology and Metaverse applications specifically.
President Erdoğan said that the study should also cover other key issues such as cryptocurrencies and social media and proposed that an online forum should be organized in which he would also take part.
In regards to the Metaverse the president told AKP officials: "This is a delicate matter and should be looked at thoroughly."
Turkey's ruling party, the AK Party, held its first meeting in the Metaverse on Monday January, 17th.
The meeting was presented by AK Party Information and Communication Technologies President Ömer İleri, with additional participation of AK Party Group Deputy Chairs Mustafa Elitaş and Mahir Ünal, who told state-run AA news agency (Anadolu Agency) that crypto assets require both financial and legal regulation. A short sample of the meeting can be seen here.
In a statement during the event Ileri said:
"As blockchain technology has enabled digital ownership, Turkey has accelerated its Metaverse efforts. The Metaverse is open to development in virtual reality, product management and innovative business models."
He also noted that AKP wants to pave the way for a Metaverse ecosystem.
The Metaverse is increasing in popularity in Turkey. More than 11,000 virtual lands in Istanbul have recently been sold on OVR, a decentralized infrastructure application for the Metaverse that aims to merge the physical and virtual worlds through Augmented Reality.
While the Turkish government has made moves to develop and test a central bank digital currency, President Erdoğan is known for his firm positioning against cryptocurrencies. Last year in a public Q&A session, he declared "war" on crypto, saying: "We have absolutely no intention of embracing cryptocurrencies."
Disclosure: At the time of writing the feature, the author owned ETH and other cryptocurrencies.