Twitter Dev Shares Site's Upcoming NFT Features
Users will be able to set non-fungible tokens or cryptocollectibles as their avatar image.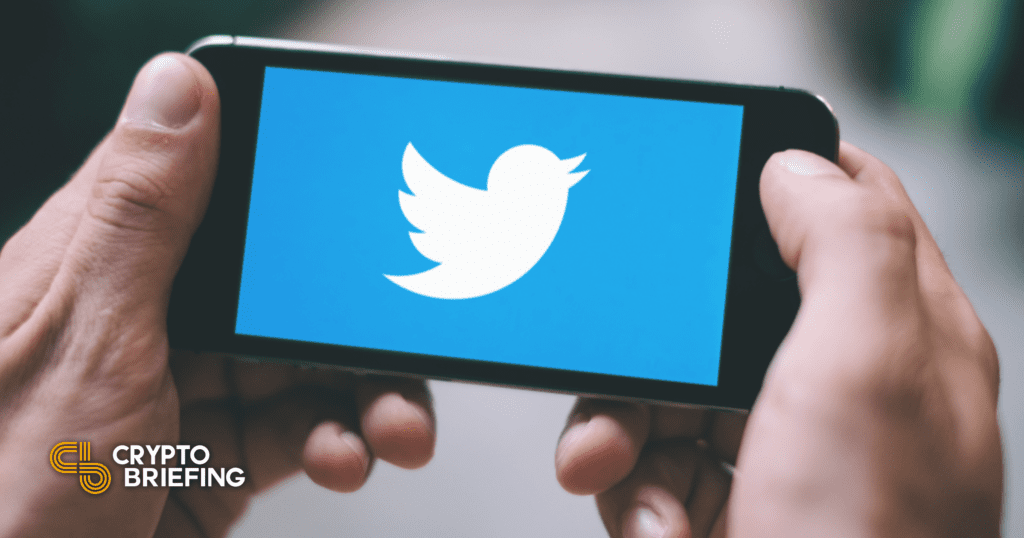 Mada Aflak, senior software engineer at Twitter, has shared a feature that allows users to set NFTs as their profile picture.
Developer Demonstrates NFT Feature
As promised, here is the first experiment. Feedbacks and ideas are welcome 🙂 https://t.co/TDyhibCXfG pic.twitter.com/2ifru9T2Pa

— Mada Aflak (@af_mada) September 29, 2021
In a video, Aflak demonstrates the feature. Users will be able to edit their profile, connect a cryptocurrency wallet, and import their OpenSea collection. Then, they can choose an avatar from their collection of non-fungible tokens (NFTs) or cryptocollectibles.
The profile picture is also marked with a badge containing an Ethereum logo to verify that the image is an NFT, as opposed to an image of an NFT that the user does not own.
In her example, Aflak makes use of a CryptoPunk NFT, which appears to be item #8219 and one of 24 Ape punks.
Aflak invited users to submit suggestions. "I would really love if you can share your ideas [and feedback] on how we can serve better the NFT community on Twitter," she wrote.
Twitter Embraces NFT Trend
Previously, many Twitter users set NFTs as profile pictures simply by uploading the relevant image file. CryptoPunks and Bored Ape Yacht Club NFTs have become particularly popular avatars.
However, there has not been any way for readers to verify that another user actually owns the NFT containing the image. This feature will provide a partial solution to that problem.
Twitter hinted at the feature when it introduced cryptocurrency tipping last week; a launch date has not been announced.
Disclaimer: At the time of writing this author held less than $75 of Bitcoin, Ethereum, and altcoins.