Twitter Reportedly Preparing Bitcoin Tipping Feature
Twitter has reportedly added Bitcoin to its Tip Jar service in a limited beta update.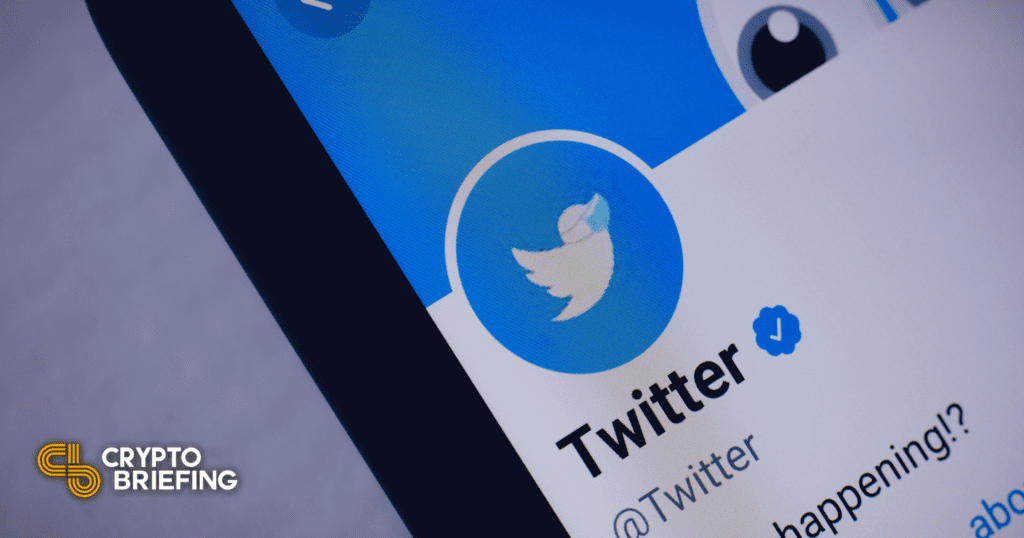 Key Takeaways
According to reports, Twitter users may soon be able to tip each other with Bitcoin.
The feature may be added to "Tip Jar" service launched on the platform earlier this year.
A screenshot suggests that Twitter will use the Lightning Network to facilitate the payments.
Twitter has reportedly launched a Bitcoin tipping in a limited beta release.
Twitter Reportedly Supporting Bitcoin Payments on Lightning
Twitter users may soon be able to tip each other with Bitcoin, it was reported Wednesday.
While Twitter is yet to officially announce the feature, MacRumors has reported that it has been included in a limited beta release.
Separately, mobile developer Alessandro Paluzzi also leaked an image of what looks like a feature allowing users to "receive tips in Bitcoin." The beta release has reportedly been made available to a limited number of users so far.
#Twitter is working on the ability to receive tips in #Bitcoin 👀 pic.twitter.com/uycD3qsR5F

— Alessandro Paluzzi (@alex193a) September 1, 2021
Bitcoin tipping may be added to the "Tip Jar" service Twitter launched earlier this year. Currently, Tip Jar lets users to connect their Twitter profile to payments services like Square's Cash App, Patreon, PayPal, and Venmo to support content creators.
According to the screenshot, the feature will use the Lightning Network, a Layer Two payment protocol built on the Bitcoin blockchain. Lightning is popularly used to make micropayments on Bitcoin.
It uses state channels to enables faster Bitcoin payments with lower fees than the main Bitcoin network. Instead of downloading the full Bitcoin client node, Lightning supports light clients for quick syncing.
Twitter founder and CEO Jack Dorsey is known for his enthusiasm for Bitcoin. He has described it as the best candidate for the "native currency" of the Internet in the past.
In July, Dorsey told investors that Bitcoin was a "big part" of the company's future and implied that the firm was looking at integrating the cryptocurrency with various Twitter products. Prior to that, Dorsey tweeted that it would only be "a matter of time" before Twitter integrated Lightning.
Besides running Twitter, Dorsey is also the CEO of Square, a Bitcoin-friendly financial payments company valued at $100 billion. Square has placed several big bets on Bitcoin in recent months. The firm made a $50 million purchase in 2020, before purchasing another $170 million worth earlier this year. Square is also planning to roll out a decentralized exchange for Bitcoin trading, as well as a Bitcoin-based hardware wallet.