U.K. Treasury Classifies XRP as Non-Security Asset
Her Majesty's Treasury document contradicts the SEC's charges against Ripple.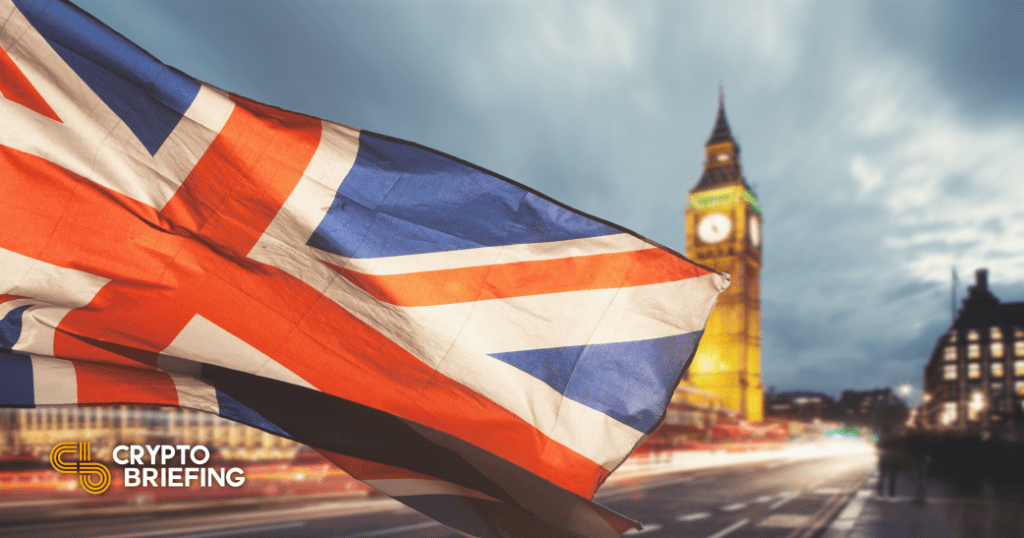 Key Takeaways
The UK Treasury (aka Her Majesty's Treasury) has released a new report on cryptocurrency regulations.
The report says there are three broad categories of digital tokens: e-money tokens, security tokens and unregulated tokens. 
XRP has been listed under unregulated tokens, along with Bitcoin and Ethereum, implying it is not a security.
The U.K. Treasury, also known as Her Majesty's Treasury, has listed XRP as a non-security asset in a newly published document.
XRP Is Not A Security In UK
In a report, the U.K. Treasury described in detail the current regulatory landscape surrounding crypto assets in the UK.
As per the report, there are three broad categories of digital tokens: e-money tokens, security tokens, and unregulated tokens. In the report, XRP along with Ether (ETH) and Bitcoin (BTC) have been classified as exchange tokens, a sub-category of unregulated tokens.
According to the Treasury, these tokens are "neither e-money tokens nor security tokens," and they do not have characteristics that resemble security assets or other similar investments.
The U.K. Treasury is responsible for forming and executing the country's finance and economic policy. It has previously classified cryptocurrencies based on the framework designed by the UK Financial Conduct Authority (FCA) in 2019.
XRP Lawsuit Continues
The classification clearly shows that the U.K. does not consider XRP as a security asset, contrary to the charges that the U.S. Securities and Exchange Commission has filed against Ripple.
In December 2020, the U.S. regulator filed a lawsuit against Ripple, which alleges that its ongoing XRP token sales constitute an unregistered securities offering worth $1.38 billion.
Meanwhile, Ripple CEO Brad Garlinghouse insists that XRP is not a security even by U.S. standards. He told CNBC in December that the U.S. Treasury does not consider XRP a security, pointing to a 2015 FinCEN document that called XRP a virtual currency.
It remains to be seen how these and other facts will affect the SEC's ongoing legal case against Ripple.