U.S. Federal Reserve Services Restored After Outage
Some crypto exchanges are still experiencing delays resulting from the downtime.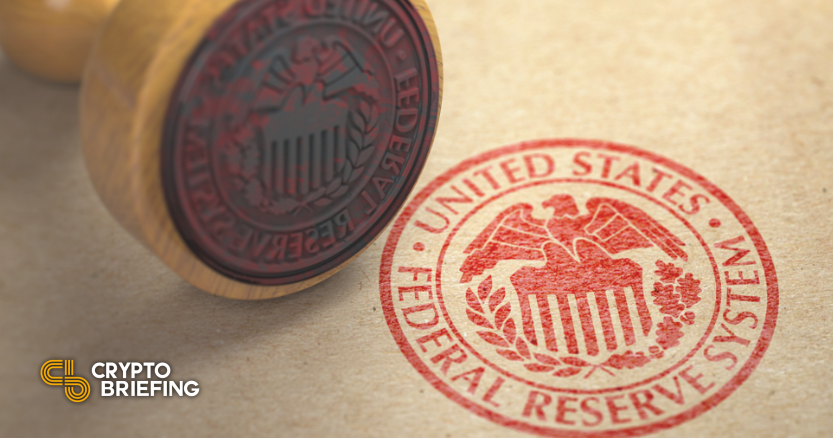 Key Takeaways
The U.S. Federal Reserve experienced a three-hour outage today.
Resulting outages affected crypto exchanges and their ability to handle wire transfers and bank payments.
Though the issue has been resolved at the Federal Reserve, it seems exchanges are still restoring their own services.
The U.S. Federal Reserve's payments system has been restored to operation after a three-hour outage, according to status reports from the government body's website.
Services Experienced Three-Hour Outage
On Feb. 24, several Federal Reserve services went down, including Account Services, Check 21, Check Adjustments, FedACH, FedCash, FedLine Advantage, FedLine Command, FedLine Direct, FedLine Web, Fedwire Funds, Fedwire Securities, National Settlement.
The first issues began at 11:15 a.m. Eastern Time. Problems around central bank applications were resolved at 2:17 p.m, and access to FedCash Services was restored by 2:30 p.m. The Federal Reserve also extended cash order deadlines to 3:30 p.m due to the outage.
In a statement, Federal Reserve Bank of Richmond representative Jim Strader suggested that the issue was due to an "operational error [that] resulted in disruption of service in several business lines."
Crypo Exchanges Affected
Several cryptocurrency exchanges have reported issues due to the outage, including Binance.US, Kraken, Coinbase, and Gemini. The outage has prevented exchanges from variously accepting and performing wire payments, ACH payments, and bank transfers.
Though the issue has been resolved at the Federal Reserve level, it appears that exchanges have not fully resolved the issue on their end and are still experiencing delays.
This is the second notable crypto-related outage of the month; several exchanges were affected by an AWS outage on Friday.
Cryptocurrency exchanges were not the only service affected by the issue. According to Reuters, the service is the "hidden backbone" of the U.S. Financial system. It reportedly handles more than 835,000 transactions per day, amounting to $3.4 trillion per day.
At the time of writing this author held less than $75 of Bitcoin, Ethereum, and altcoins.