U.S. Government Launches First Crypto Sanctions Evasion Case
The defendant operated a payments platform that boasted of its ability to evade sanctions.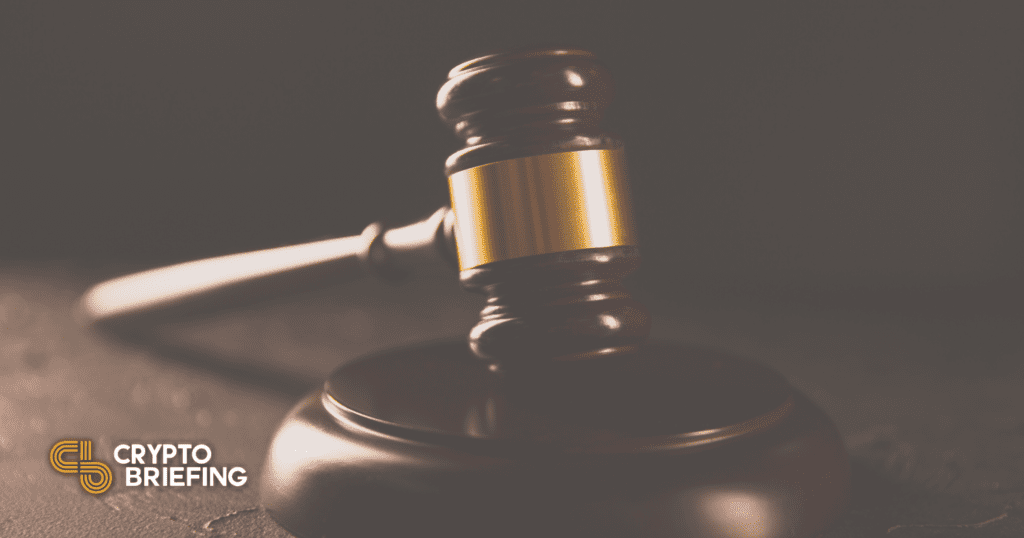 Key Takeaways
The U.S. government has launched its first case involving the use of Bitcoin transactions to evade sanctions.
The defendant allegedly created a payments platform and moved approximately $10 million of Bitcoin through it.
The defendant boasted that the service could be used to evade sanctions, incorrectly believing that cryptocurrency to be untraceable.
The U.S. Department of Justice has launched its first-ever case involving the use of cryptocurrency to evade sanctions.
Defendant Operated Payments Platform
The U.S. government is set to bring charges against an unnamed individual for wilfully using cryptocurrencies to evade sanctions in the first case of its kind. In an opinion written by the case's judge, it is revealed that the government is bringing charges against an unnamed defendant for operating an online payment platform in a sanctioned country.
Some of those activities involved cryptocurrency transfers. "The Payments Platform advertised its services as designed to evade U.S. sanctions, including through purportedly untraceable virtual currency transactions," the court document notes.
The defendant also created an account with a U.S.-based crypto exchange to buy and sell Bitcoin. They then sent thousands of dollars to two other accounts at exchanges in foreign countries. Ultimately, the defendant used those two accounts to transmit more than $10 million of Bitcoin between the U.S. and the unnamed sanctioned country.
Because the defendant believed that cryptocurrency was untraceable, they did not attempt to hide the fact that his service evaded sanctions. Instead, they "proudly stated the Payments Platform could circumvent U.S. sanctions." Investigators were able to connect the defendant's identity to the payments platform.
The defendant's actions allegedly violate the International Emergency Economic Powers Act (IEEPA) and defraud the United States. Those actions also violate various sanctions and regulations put forward by the Office of Foreign Assets Control (OFAC).
It is unclear which sanctioned country is the subject of the case. Currently, the U.S. only has overarching sanctions against North Korea, Cuba, Iran, Syria, Venezuela, and (arguably) Russia.
The First Crypto Sanctions Case?
Though this marks the first U.S. case directly related to the use of crypto to evade sanctions, prosecutors have pursued other crimes involving cryptocurrency in the past. Ethereum developer Virgil Griffith and two others were similarly charged with violating sanctions after helping North Korea develop blockchain technology beginning in 2019.
Additionally, the U.S. Treasury has preemptively blacklisted crypto addresses belonging to entities in sanctioned countries, such as North Korean hacking groups and Russian crypto miners.
The Department of Justice has also been involved in several cryptocurrency cases unrelated to sanctions. Notably, it charged a married couple behind the Bitfinex attack this year and has seized Bitcoin related to the Silk Road darknet market.
Disclosure: At the time of writing, the author of this piece owned BTC, ETH, and other cryptocurrencies.