Uganda Quietly Fortifies Position As Blockchain Hub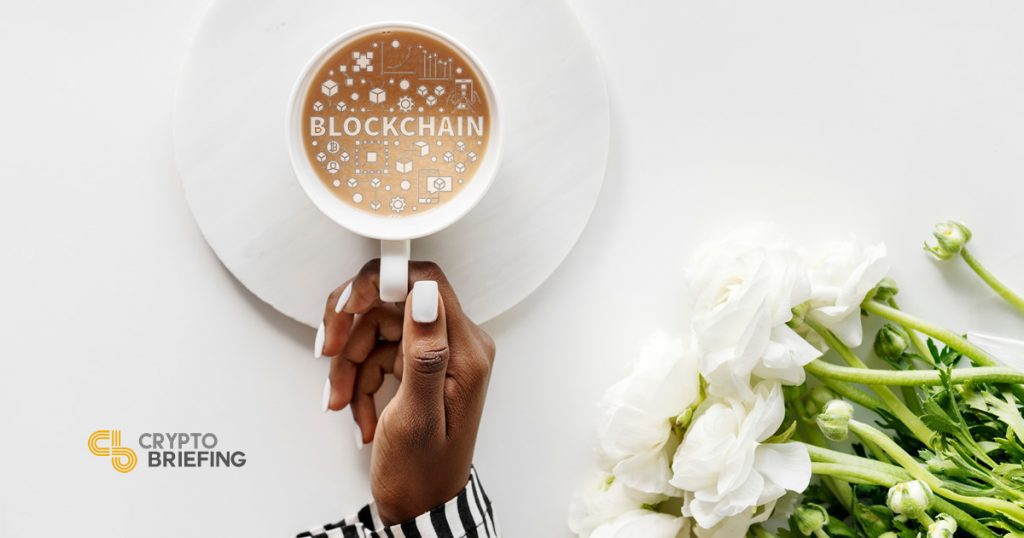 When you think of blockchain technology and cryptocurrencies in Africa, Uganda isn't the first country that springs to mind. Instead, it's the traditional tech titans in Africa that many associate with developments in the blockchain industry. These include South Africa, Nigeria and Kenya.
However, Uganda is fast solidifying itself as a go-to blockchain destination in the continent. The country has progressed in the last decade, technologically-speaking, and its foray into blockchain technology is proof. In the 2018 Global Innovation Index, Uganda ranked 103 rd in the world, but in Africa, it ranked 10th .
Just recently, Carico Café Connoisseur announced that it had started using blockchain technology in its coffee supply. Although it's based in Johannesburg, South Africa, Carico Café exports coffee primarily from Uganda. Uganda is Africa's second-largest coffee exporter after Ethiopia, and home to some of the finest coffee in the world.
And while many companies just dip their toes into blockchain technology, Carico Café has already begun using it. As the CEO Mwambu Wanendeya revealed to Reuters, a shipment tracked on the blockchain arrived in South Africa in December last year. Although he didn't reveal the exact size, he said it was several tons.
---
Binance Continues to Thrive in Uganda
Binance has been by far the biggest global crypto company to set up operations in Uganda. The exchange, which is the largest globally, announced through its CEO that it would launch Binance Uganda in June last year.
However, it wasn't until five months later in October that the exchange finally launched. Binance Uganda was the exchange's first fiat-crypto platform, making it even more prominent.
The move by Binance was largely experimental, but Uganda proved the gamble was spot on. In its first week of operation, Binance Uganda registered 40,000 users. This was testament to the appetite that the people of Uganda have for cryptos.
One of the factors behind this is the large number of unbanked people. According to one report, only 17 percent of Ugandans have access to a bank account, either alone or jointly. The numbers are even worse for women at 12 percent as well as for those in rural areas at 13 percent. In comparison, South Africa and Kenya's banked population stands at over 70 percent.
The lack of financial inclusion makes Ugandans a prime target for cryptos. Binance recognized this, with Binance's chief financial officer Wei Zhou describing the country as the "pivot to reach out to other African markets."
---
The Gospel of Bitcoin
In the capital city of Kampala, some people have started what has become known as "the gospel of bitcoin." This group of crypto enthusiasts has taken it upon themselves to teach others about crypto.
One of them, Richard Bagorogo, is a lecturer at a local university. However, in his one year of trading cryptos, he made more than he did in his ten years as a lecturer. And now, he organizes small gatherings where he educates others on cryptos.
Bagorogo used to struggle to pay his children's school fees. Now, he can even afford to take a vacation in Dubai and send his children to the best schools. And with the African job market becoming worse by the day, this is a direction many of his "converts" are taking.
However, those who don't understand cryptos have been quick to dismiss him, he recalled. "When I tried to bring my cousins on board, they called my father in the village and said, 'Your son has gone mad.' For me, I was fascinated by the mathematics behind blockchain technology. But the local man is interested in money, not the mathematics, so I normally sit with them and show them how I get and withdraw my money. Once they see how easy it is, they also want bitcoin."
---
A Young Population
As with any other technology, it's the youth in Uganda that has taken to crypto quickly. The country has a predominantly young population, with 55 percent of the population being below 18 years old. The only country with a younger population in the world is Niger.
The young population is tech-savvy and ready to adapt to new technology quickly. Cryptos have thus found a fertile ground in Uganda. The Prince of the Buganda kingdom, Prince Kudra Kalema, believes that this sets his homeland apart from many other countries.
Prince Kalema, who is a big proponent of cryptos and blockchain technology, stated: "Over 80 percent of Ugandans are under 35, and very well-educated. I don't like the term leap-frogging, but this is what this is. They don't have to unlearn anything that was there before. They are eager to figure out and learn about a solution that will help them. When you look at how quickly mobile money was adopted by Ugandans — it became powerful not because it was imposed but because people yearned for it. Ugandans are saying that what we have right now does not work."
The government has also been quite open minded on cryptos. In some African countries such as Zimbabwe, the governments have been very hostile. The hostility has spooked the citizens and made many refrain from investing or transacting in cryptos. In Zimbabwe, the Reserve Bank ordered commercial banks to sever all relationships with businesses dealing in crypto.
In November last year, Uganda's Minister of Finance told parliament that the government is working on introducing regulations to govern cryptos. The Minister was responding to concerns about the emergence of pyramid schemes branding themselves as crypto projects. A number of Ugandans had fallen victim to the scams, losing millions in total.
While the government would continue working on new regulation, the Minister implored citizens to be more careful while evaluating projects to invest in. "The Central Bank said Bitcoin and all these agencies are not under their control; we advised Ugandans to go slow and be cautious. If you are trading in digital currencies, we caution you not to trade in areas which are not regulated."
Despite the challenges, Uganda looks set to become a pioneer in crypto adoption in Africa.
---
The author is not invested in any digital asset mentioned in this article.