UK Could Require Wallets To Track Crypto Users
The new requirement could come into force early next year.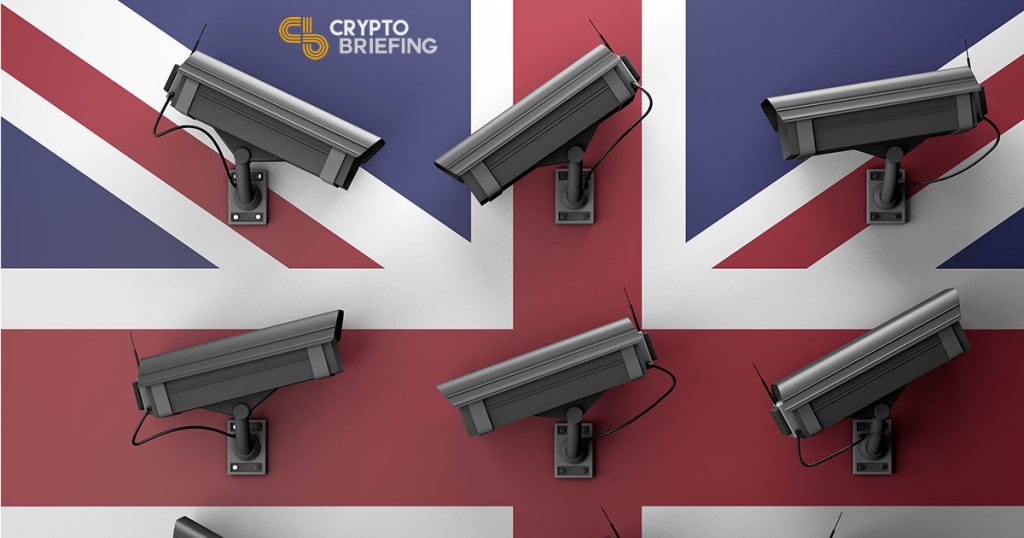 Big Brother is watching you, but his eyes are really on your wallet. The UK's chief financial watchdog could require crypto developers to keep track of their software's users, in order to meet new anti-money laundering requirements that are expected to come into force next year.
The Financial Conduct Authority (FCA) has proposed extending AML / CTF (anti-money laundering and counter-terrorism financing) regulations to entities that deal in digital assets. That would require exchanges and token issuers to collect data on their users and hand it over to the authorities.
It also includes any companies involved in "the publication of open-source software (which includes, but is not limited to, noncustodian wallet software and other types of cryptoasset related software)."
---
Tracking Crypto Transactions
The requirement appears to originate from a decision by HM Treasury to broaden the scope of AML / CTF regulation on cryptocurrency companies. It first appeared in an appendix to the FCA's Guidance on Cryptoassets, published in July.
The proposal could be enacted as early as next year, when the FCA transposes the EU's Fifth Money Laundering Directive (5AMLD) into UK law on January 10th, 2020.
Coin Center, a cryptocurrency research institute based in Washington, D.C., spoke out against the requirement in June, saying that "such an expansion would violate UK citizens' free speech and privacy rights."
Crypto Briefing understands the regulator may be attempting to bring all aspects of crypto technology under its remit. That could mean requiring wallet providers to track user transactions in order to ensure that funds are not used for illicit purposes.
---
Tightening the screws
The proposal is one of many recent efforts to exert greater control over digital assets. In July, the FCA also proposed a blanket ban on crypto-linked derivative products for retail investors in early July. The regulator argued that these instruments were too complex for ordinary buyers to understand, preventing them from making informed decisions.
The Financial Action Task Force (FATF) – an intergovernmental policymaking body of which the UK is a member – formally proposed in late June that cryptocurrency businesses should be required to share user data.
There is still little information on whether any open-source code would be exempt from the proposed requirement. The FCA has yet to provide any further clarity on the companies and scenarios that will be subject to it.
---
Crypto Briefing approached the FCA for comment but did not receive a reply by the time we went to press.