Ukraine CBDC Is Progressing During Wartime: Stellar CEO
Stellar CEO Denelle Dixon said that Ukraine is still developing its CBDC during armed conflict with Russia.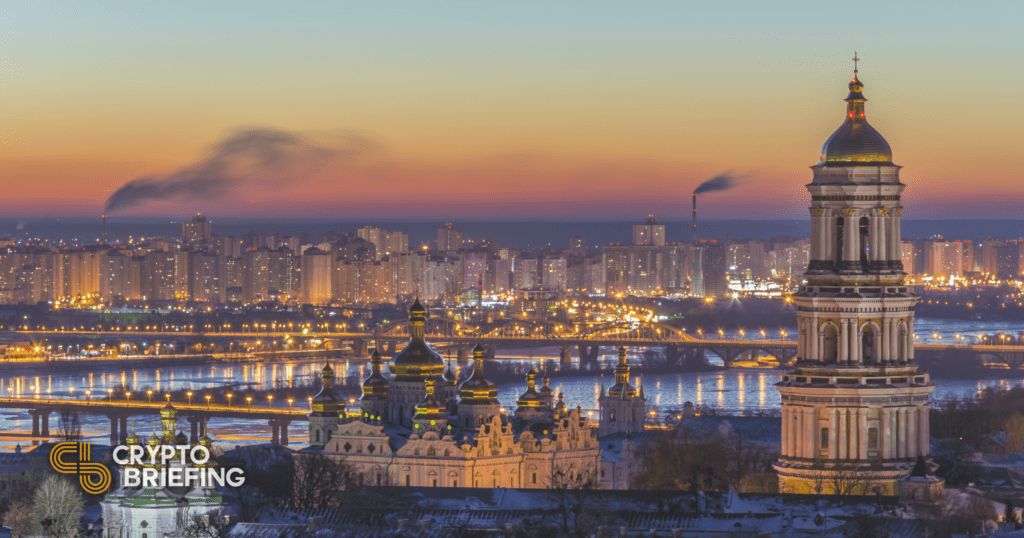 Key Takeaways
Stellar CEO Denelle Dixon said today that Ukraine is developing its CBDC despite its ongoing war with Russia.
Dixon said that the project has seen delays and that she does not know a date by which the CBDC might be launched.
Dixon also said that Stellar is discussing ways to meet Ukraine's humanitarian aid needs with the country.
Stellar CEO Denelle Dixon has said that her company is still working with Ukraine on its central bank digital currency (CBDC) despite the armed conflict between Russia and Ukraine.
Ukraine CBDC Still Under Development
Ukraine's CBDC is still moving forward, according to an interview with Stellar CEO Denelle Dixon.
Dixon gave a general update on Ukraine's CBDC project during an interview with Coindesk today, Mar. 21. The last significant update on Ukraine's CBDC was published in December.
At that time, it was stated that Bitt and Tascombank would utilize Stellar to pilot a digital version of the Ukrainian hryvnia.
Dixon said that the CBDC is "something that [Stellar will] continue to work with [Ukraine] on." She also noted that there have been some delays, as people involved have been unable to access their offices, and said that development is "not as consistent as it once was."
She said that she did not know when the CBDC might launch and did not have an update on that matter. Previous announcements did not reveal a potential launch date for the stablecoin, either.
Dixon did, however, say that Ukrainian president Volodymyr Zelensky wanted to "move to a cashless society" over the course of this year.
Focus Is on Hryvnia, Not XLM
Dixon noted that although Ukraine is accepting other cryptocurrencies and "escalating their usage," Stellar was never focused on having Ukraine work with its XLM token.
Rather, she says the Ukrainian CBDC project is primarily intended to "ensure the strength of the hryvnia." She explained that Zelensky's government does not want the Ukrainian hryvnia to be undermined by any other currency that could take its place.
She noted that other Stellar technologies, such as the on- and off-ramps that Stellar introduced in conjunction with MoneyGram last October, could be applicable within Ukraine as well.
Dixon additionally commented on the fact that Ukraine has recently started to accept cryptocurrency donations for aid, calling that decision a sign of innovation within Ukraine's government. She added that Stellar is "talking to the administration about things that we can do to help with … humanitarian aid needs."
Last week, Ukraine signed a law that will create a legal framework for digital assets. Among other things, that law is expected to help businesses manage crypto donations more effectively.
Disclosure: At the time of writing, the author of this piece owned BTC, ETH, and other cryptocurrencies.