Ukraine Will Not Airdrop a "Reward" to Crypto Donors
Ukraine has confirmed an airdrop to supporters that have donated crypto to its official digital wallet addresses.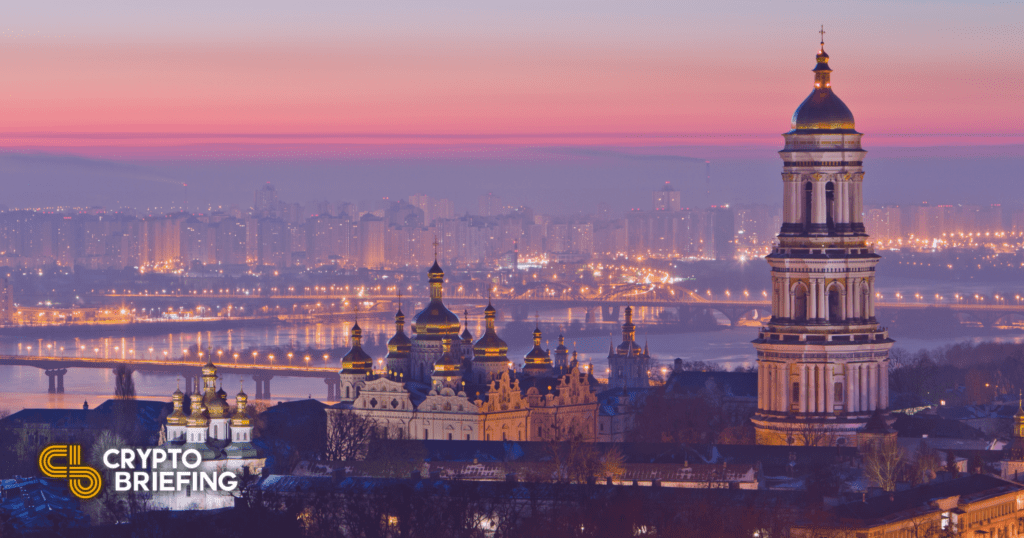 Key Takeaways
War-stricken Ukraine confirmed early this morning that it would conduct an airdrop for its crypto donors.
Besides the snapshot time due tomorrow, the country hasn't shared any further details concerning the specifics of the airdrop.
So far, the country has directly received at least $28 million in donations from the crypto community, more than it did from the United Nations.
Ukraine has confirmed that it will conduct an airdrop to reward donors that have financially helped the country in its war efforts with Russia.
Ukraine Confirms Airdrop, Snapshot Scheduled for Tomorrow
The Ukrainian government is planning a crypto airdrop after receiving millions of dollars in crypto donations.
The crypto community has rallied to support Ukraine over the last few days in a bid to help the nation fight off Russia's military strike. On Saturday, the government posted a plea for Bitcoin, Ethereum, and Tether donations, and has since started to accept TRON, Polkadot, and Solana. Donations to the government alone have topped $28 million so far.
Now, Ukraine is making plans to thank its donors—at least symbolically. "Airdrop confirmed," the Eastern European country announced this morning on Twitter. "Snapshot will be taken tomorrow, on March 3rd, at 6 pm Kyiv time. Reward to follow!"
Airdrop confirmed. Snapshot will be taken tomorrow, on March 3rd, at 6pm Kyiv time (UTC/GMT +2 hours).
Reward to follow!
Follow subsequent news re Ukraine's crypto donation campaign at @FedorovMykhailo

— Ukraine / Україна (@Ukraine) March 2, 2022
Crypto airdrops typically involve project teams distributing free tokens to specific groups within the crypto community—usually early users—as a reward for bootstrapping the project. They're also popularly used as a promotional tactic. The tokens are typically created from nothing and begin their life as valueless assets. However, they can become valuable after their distribution, depending on their utility or value proposition.
In some cases, certain platforms or businesses send free Bitcoin to attract users. For example, El Salvador airdropped $30 worth of Bitcoin to every one of its citizens who downloaded the official Chivo digital wallet application to promote Bitcoin adoption within the nation.
In Ukraine's case, however, airdropping Bitcoin would beat the purpose of the charity campaign. While the country didn't share any specific details on the airdrop, it's safe to assume it will likely be conducted on a blockchain other than Bitcoin due to the network's limited programmability capabilites. If the airdrop runs on Ethereum or Polkadot, however, Ukraine will be able to reward its donors with valueless fungible tokens, NFTs, or even POAP badges. TRON founder Justin Sun piped up in response to Ukraine's announcement to say that it would be unfair for TRON donors to be excluded from the distribution, prompting outrage from the wider crypto community. "It is not a matter of expecting a return but if an airdrop is going to all that donated and excluding TRON is UNJUST!" he wrote across multiple tweets, prompting a torrent of callouts from onlookers.
Ukraine's airdrop announcement seems to have worked incredibly well in attracting more donations. Data from Zerion shows that Ethereum donations began racking up immediately following the airdrop announcement at 6:43 UTC. In less than six hours since then, Ukraine received more than $3 million in Ethereum and Tether, representing almost a third of all donations received on that address since the war-stricken country began accepting crypto on Feb. 26.
While the Ukrainian government has received around $28 million, at least $23 million has been raised through other fundraising campaigns, including a plea for Bitcoin from the nonprofit Come Back Alive and various NFT-focused initiatives. That bring the total raised through cryptocurrency substantially higher than the United Nations' financial aid for the country, which is currently around $20 million.
03/03 update: Ukraine has since announced that it is canceling its airdrop. Read more here.
Disclosure: At the time of writing, the author of this piece owned Ethereum and several other cryptocurrencies.